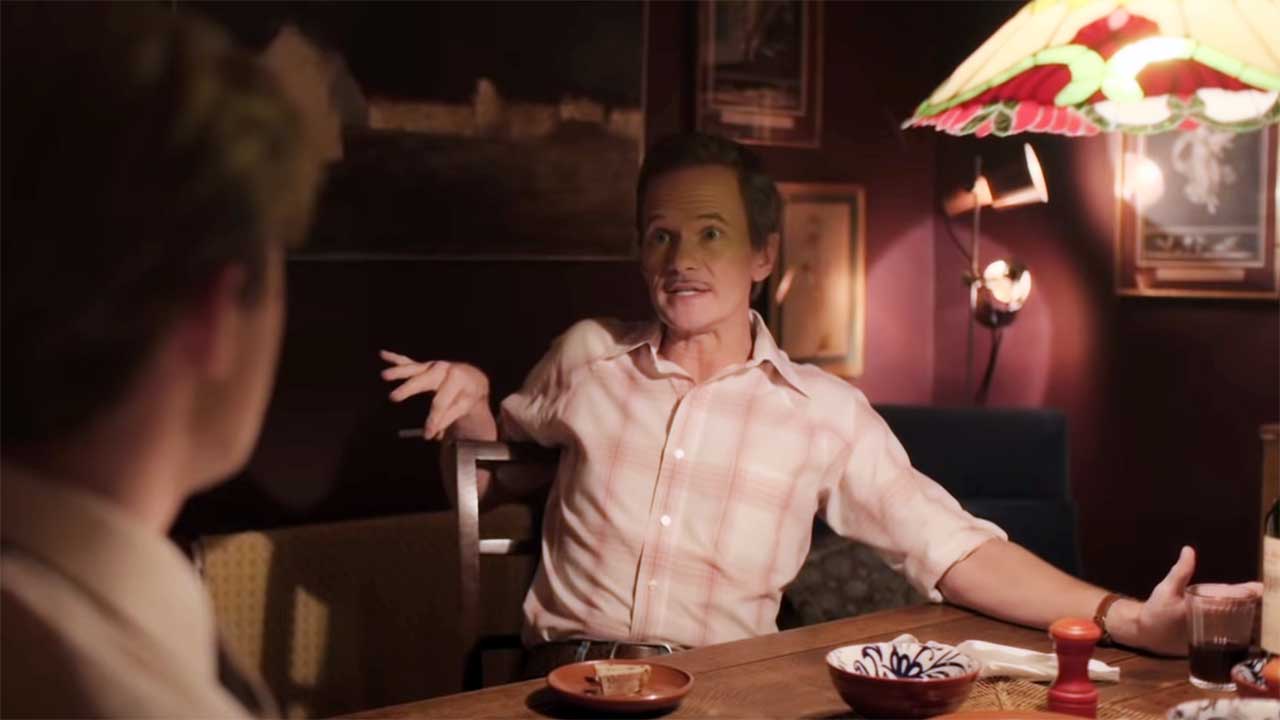 Seit vergangenen Freitag, dem 22. Januar, läuft in Großbritannien die neue Serie "It's a Sin" auf Channel 4. Die fünfteilige Miniserie von Russell T Davies versetzt uns in die 80er Jahre und die damals noch stärker als heute vorherrschende Homophobie in der Gesellschaft, sowie das Aufkommen der Viruskrankheit AIDS. Und ja, Trailer und Credits nach zu urteilen dürfte Neil Patrick Harris ("How I Met Your Mother") eher eine kleine Rolle in der Produktion besitzen (genau wie übrigens auch Stephen Fry), aber das Thumbnail zum veröffentlichten Trailer hat mich auch zum Draufklicken gebracht, wieso also nicht auch euch? Immerhin braucht NPH mal nicht eine heterosexuelle Figur zu spielen.
Hier jedenfalls der Trailer zu "It's a Sin" – passend zum Serientitel gibt es natürlich auch den gleichnamigen Song der Pet Shop Boys darin zu hören.
"Buckle up! The latest masterpiece from the creator of Queer As Folk (UK) is as devastating as it is endearing. A heartfelt chronicle of young friends navigating the joys, heartbreak, and outlandish parties that await them amidst an epidemic in 1980s London."
Ursprünglich trug die Serie übrigens den Arbeitstitel "Boys", was eine Umbenennung mit Blick auf die Amazon-Prime-Video-Serie "The Boys" und mögliche Verwechslungen damit mit sich gebracht hätte. Jetzt also "It's a Sin", was sicher nochmal treffender zur Grundthematik des Formates ist. Hier noch ein First-Look-Video zur Serie:
Alle fünf Episoden der Miniserie "It's a Sin" werden ab Donnerstag, dem 18. Februar 2021, auch über HBO Max in den USA zu sehen sein (daher der entsprechende Trailer oben). Ein deutscher Starttermin für "It's a Sin" ist bislang noch nicht bekannt. Vielleicht schwappt das Format ja dann mit einem möglichen Markteinstieg des Streamingdienstes in Deutschland mit rüber zu uns.
UPDATE (03.03.2021): Jetzt wurde angekündigt, dass "It's a Sin" zeitnah über Starzplay hier in Deutschland zu sehen sein wird!