Inhalt
"[…] if you want to be out here catching demons, […] you got to know your own demons"
Es gibt wohl kaum einen besseren Satz, der den Kern von "Southland" besser beschreibt. Weder große Knarren, noch irgendwelchen Forensik-Mist. Das ultimative Geschehen auf und abseits der Straßen von Los Angeles, einer der dreckigsten Metropolen der Vereinigten Staaten von Amerika – sowohl wortwörtlich als auch im übertragenem Sinne.
Ein klassischer Fall von "reingezappt und hängengeblieben". Diese Serie hat mich von der ersten Minute an gepackt, aber noch wichter: auch nicht wieder losgelassen. Authentizität auf höchstem Niveau. Da springt der Kameramann schon mal mit dem Cop aus dem Streifenwagen und macht die eigentliche Verfolgungsjagd fast schon zu seiner eigenen. Oder diese Momente, wo man so dermaßen geschockt ist, weil statt ein erwarteter Cut einfach mal weiter draufgehalten wird.
"It's real easy to be a good cop when you feel like you don't have shit to go home to."
Natürlich kann die Optik allein nur selten über einen längeren Zeitraum unterhalten. "Southland" erzählt über das Leben von Cops, aber das eben weit über deren Feierabend hinaus. Man sieht sehr schnell nicht nur den Captain, der das Sagen hat, sondern auch den Vater, der sich Sorgen macht und seine minderjährige Tochter im Internet stalkt, um rauszufinden, wie gefährlich die Szene ist, in der sie sich mit ihren Freunden rumtreibt.
Episode 406 Preview 6 | Southland | TNT
Der Cast
Viele unter euch haben bestimmt schon das eine oder andere Gesicht wiedererkannt. Bevor er Jagd auf Walker macht, ging Michael Cudlitz als Officer John Cooper auf Streife. Sein Azubi war dabei Officer Sherman, gespielt von Ben McKenzie, der momentan als James Gordon in Gothams Unterwelt für Recht und Ordnung sorgt.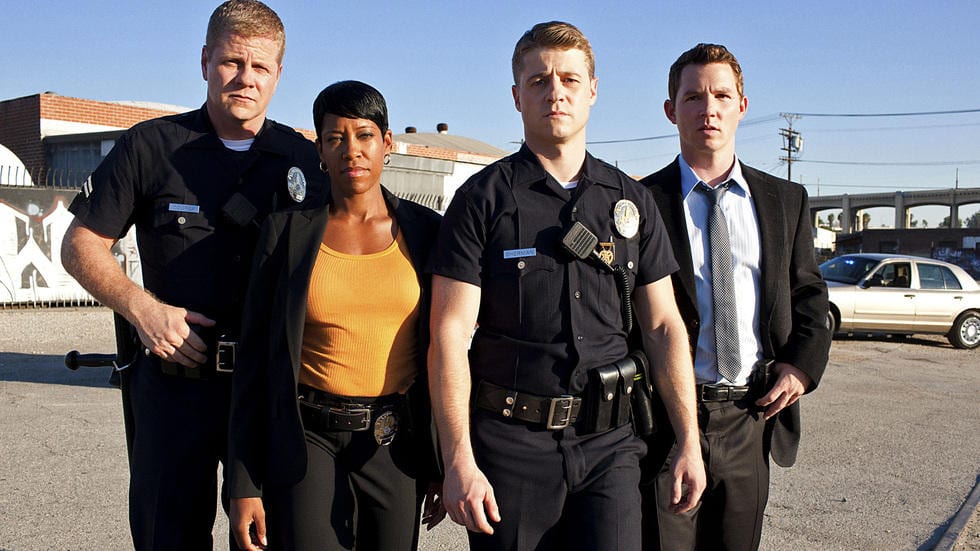 Eine gute Truppe, die sich auch privat gut zu verstehen scheint. Und der Humor ist 1A: vor und hinter der Kamera! Noch heute lese ich regelmäßig die Tweets von Shawn Hatosy und fühle mich jedes Mal als hätte mich ein Stand-up-Comedian persönlich unterhalten.
My 2 year old just asked Siri for a snack.

— Shawn Hatosy (@ShawnHatosy) August 24, 2015
Parenting is telling your kid they can't eat the red Skittle that fell on the floor because it's dirty then eating it when they're asleep.

— Shawn Hatosy (@ShawnHatosy) April 21, 2015
Das Ende
Völlig unverdient und ohne nachvollziehbare Erklärung wurde "Southland" nach 5 Staffeln eingestellt. Ich rege mich heute noch darüber auf. Der Grund ist der: Das Ende der letzten Staffel wurde so offen gestaltet, dass eine weitere logischerweise hätte folgen sollen. Doch dann hat TNT ohne weiteres den Stecker gezogen. Viele Geschichten, die auf einen würdigen Abschluss gewartet haben: Perlen vor die Säue.
Und es gibt wenig, was ich mehr hasse als ungenutztes Potential. Es regt mich einfach irre auf. Nun kennt man ja berühmte Worte wie "aufhören, wenn's am schönsten ist" – war's aber nicht. Es war's nicht.
Fazit
Wer nicht nur auf pure Adrenalin aus ist und sich auch für den Menschen und sein Drama interessiert, ist bei "Southland" genau richtig. Es ist die erste Serie, die mich wirklich gefesselt hat und bis heute in meiner persönlichen Top 5 vertreten. Leise hege ich die Hoffnung, dass das Format doch noch irgendwann wieder aufgegriffen wird – von TNT, NBC oder wem auch immer. Gute Unterhaltung darf niemandem vorenthalten werden. Punkt.
Der Serien-Steckbrief
Name: Southland
Genre: Drama
Laufzeit: 43 Minuten
Folgen: 43 in 5 Staffeln
Erstausstrahlung: 09. April 2009 (USA)
Darsteller: Ben McKenzie, Shawn Hatosy, Michael Cudlitz, Regina King, Tom Everett Scott, Arija Bareikis, C. Thomas Howell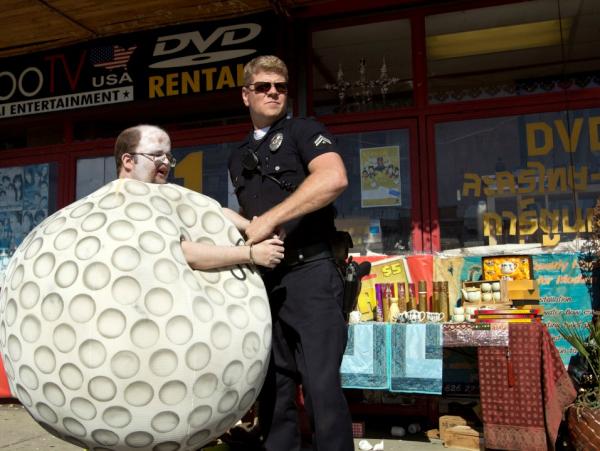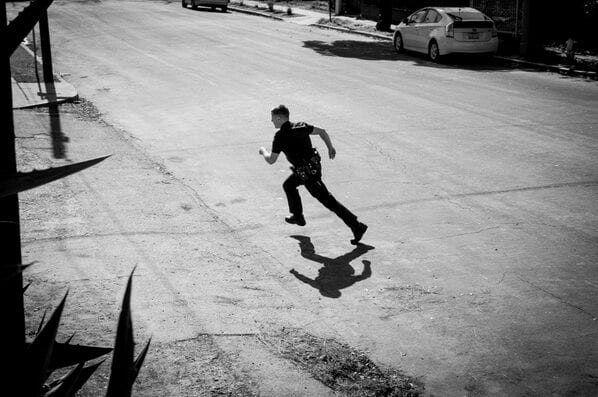 Fotos: TNT

-->