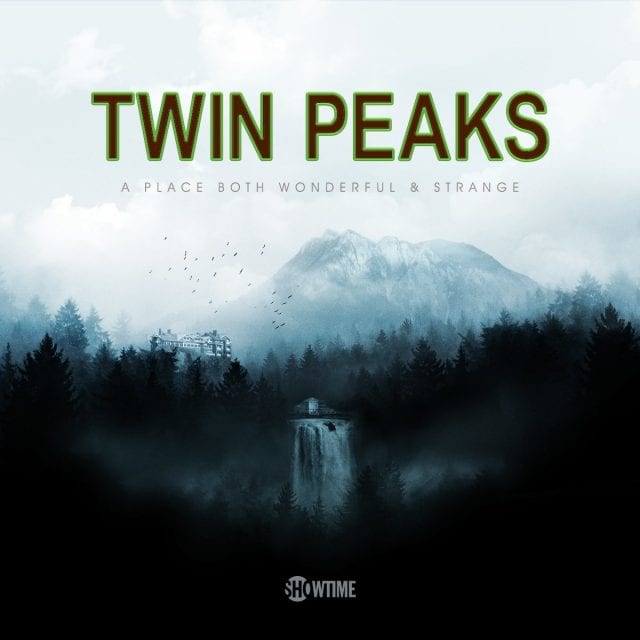 Der Termin für die Rückkehr von "Twin Peaks" steht fest: Es wird der 21. Mai 2017 sein. Starten wird die Serie von David Lynch mit einer zweistündigen Doppelfolge, gleich im Anschluss werden Showtime-Abonnenten die 3. und 4. Folge freigeschaltet bekommen. Ab dann läuft die Serie wöchentlich.
Das hat Showtime-CEO David Nevins auf der TCA Winter Press Tour verkündet. Dabei wird es wohl darauf hinauslaufen, dass die weiteren der insgesamt 18 Folgen wöchentlich laufen werden. David Lynch möchte es so, wie David Nevins sagte:
We're excited to announce the premiere date for the highly anticipated, new TWIN PEAKS. The 18-hour limited event series will debut with a two-hour premiere on Sunday, May 21 at 9 p.m. ET/PT. Immediately following the premiere, SHOWTIME subscribers will have access to the third and fourth hours, exclusively across the SHOWTIME streaming service, SHOWTIME ANYTIME and SHOWTIME ON DEMAND. In its second week, TWIN PEAKS will air the third and fourth hours back-to-back on the linear network, starting at 9 p.m. ET/PT, followed by one-hour episodes in subsequent weeks.
Wie bei der ursprünglichen Serie hat der Regisseur und Autor die neuen Folgen so angelegt, als wäre es ein großer ganzer Film. Zu den Inhalten verrieten werden Nevins noch Lynch oder die verschiedenen Schauspieler auf dem Twin Peaks-Forum etwas. Es werden wohl sowohl frühere Geschichten aufgegriffen als auch neue Geschichten erzählt.
Auf Facebook hat Showtime noch zwei mitunter witzige Interviews mit den Schauspielerinnen Kimmy Robertson und Mädchen Amick sowie mit Kyle MacLachlan veröffentlicht:
Sowohl die Fans als auch die Macher und Schauspieler sind schon ganz aufgeregt (Okay, ich auch) – was man auch an den Tweets der Akteure sieht:
Happy to announce the new official @SHO_TwinPeaks handle 🌲🌲 About to go live here!! 👍🏻 https://t.co/HfmVx8YiL9

— Mädchen Amick (@madchenamick) January 10, 2017
See you in May! I'll bring the donuts.🍩🍩 #twinpeaks pic.twitter.com/hvan4VK8aZ

— Kyle MacLachlan (@Kyle_MacLachlan) January 10, 2017
And I'll bring the coffee ☕️ #twinpeaks https://t.co/jtVdK9gHWK

— Mädchen Amick (@madchenamick) January 10, 2017
Today feels like a good day to say: Twin Peaks fans, you're the greatest.

— Mark Frost (@mfrost11) January 10, 2017
We're at #TCA17 with #TwinPeaks star @madchenamick! pic.twitter.com/Hhjk1cAELo

— SHO_PR (@SHO_PR) January 10, 2017
via: Welcome to Twin Peaks (auch Bildquelle)

-->