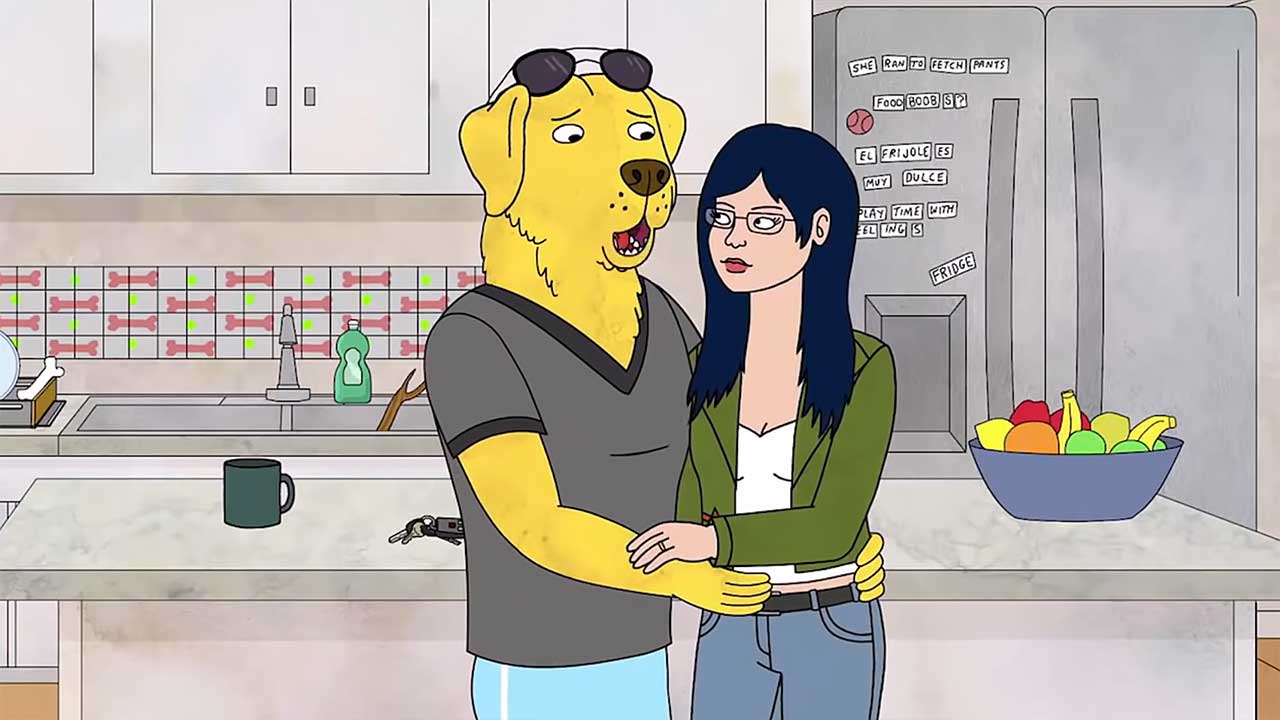 Kernige Charaktere sind super, wirklich gute Serien belassen es aber nicht bei eindimensionalen und stets gleich bleibenden Figuren. Sie lassen sie im Laufe der Zeit frei, sich wandeln und entwickeln. Das geschieht mal plumper, weil einige Serienschaffende das im Grundkurs "Drehbuchschreiben" mal gehört haben, oder eben subtil, durchdacht und glaubhaft. Ein gutes Beispiel für teilweise sehr gelungene Charakter-Steuerungen ist "BoJack Horseman". Und das, obwohl (oder gerade weil?) das Netflix Original auf sehr surreale Art und Weise animiert ist.
YouTuber Savage Books hat sich in gleich zwei sehenswerten Videos recht ähnlichen Ansatzpunkten zur Serie gewidmet. Im ersten (und neueren) Video geht er auf den Handlungsbogen ein, den die Figur der Princess Carolyn geschlagen hat. Im Zweiten wird auf die Entwicklung von Mr. Peanutbutter eingegangen, die er im Laufe der Staffeln und Jahre durchschritten hat. Sehr interessante Analyse, die auch einige Ideen hinsichtlich möglicher Gedanken beim Drehbuchschreiben an die Hand gibt. Dabei sind viele Elemente eben nicht spezifisch auf diese eine Serie zu betrachten, sondern besitzen durchaus Abstraktionswert, den man auf die Serienwelt im Allgemeinen beziehen kann.
"Come check the writing behind Princess Carolyn's character arc!"
"Come check out the writing techniques that transformed Mr. Peanutbutter across the series."
Ach, kommt – einer geht noch, oder? Im Video Essay "Making the Best of a Bad Situation" geht er noch etwas allgemeiner auf das Storytelling on "BoJack Horseman" ein.
"Come check out why Bojack Horseman Season 6 possibly sets up the show to have one of the best endings in television!"
Wie die Figuren in "BoJack Horseman" entstehen, hatten wir übrigens bereits hier als Video im Blog. Falls euch das gefallen hat, ihr aber auch an seiner Meinung zum Schreiben in anderen Serien interessiert seid, hätte ich noch ein paar Videos von ihm im Angebot. Sei es "How To Write Interesting Premises" zu "Rick and Morty" oder der Versuch eines professionellen Drehbuchautoren, wie George R.R. Martin zu schreiben (Teile Eins und Zwei).

-->