Die erste Staffel von "House of the Dragon" neigt sich dem Ende zu, und die Folgen hinterlassen bis jetzt einen sehr guten Eindruck – fast schon überraschend, möchte man sagen, nach der Enttäuschung angesichts der finalen "Game of Thrones"-Staffel. Jetzt hängen beide Serien ja nicht unmittelbar zusammen, aber sie spielen im gleichen Serien-Universum – "House of the Dragon" spielt etwa 200 Jahre vor den Ereignissen von "Game of Thrones". Überschneidungen bei den Figuren sind da nicht zu erwarten, aber: Immerhin wird ja die Familiengeschichte der Targaryens ausführlich erzählt. Das ist auch ganz spannend, weswegen wir ja in diesem Beitrag schon die Familienlinie von Rhaenyras Vater Viserys I. – eine der Hauptfiguren von "House of the Dragpn" – zu Daenerys Targaryen nachgezeichnet haben.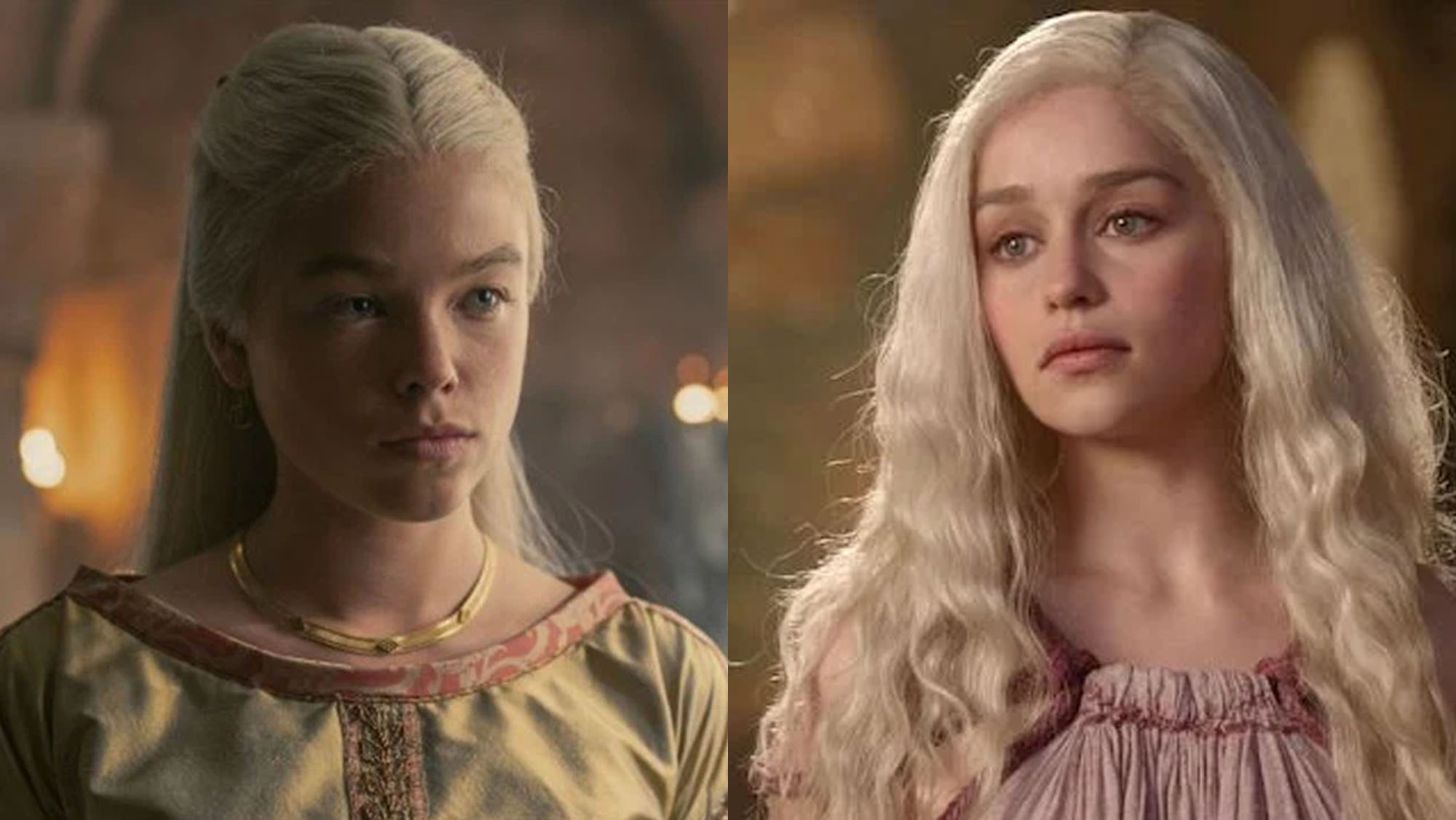 Nachdem die Qualität von "House of the Dragon" – nachzulesen auch in unserem Reviews zu jeder einzelnen Folge – wie gesagt viele überrascht hat, wollen wir einmal einen Vergleich zur Mutterserie ziehen, allerdings natürlich nicht unbedingt zur Gesamtserie von "Game of Thrones". sondern wir wollen die beiden ersten Staffeln beider Serien vergleichen. Bei "House of the Dragon" dürften vermutlich die meisten auf dem Laufenden sein, deswegen gucken wir hier noch einmal kurz auf die 1. Staffel von "Game of Thrones".
"House of the Dragon"-Mutterserie: Das passiert in "Game of Thrones" Staffel 1
Zunächst einmal müssen wir uns in "Game of Thrones" gleich mit deutlich mehr Akteuren und Familien beschäftigen. Beteiligt sind vor allem die Familien Stark, Lennister und Baratheon. König Robert Baratheon möchte, dass sein Freund Eddard Stark Hand des Königs wird, da seine letzte Hand, Jon Arryn, verstorben ist. Eddard folgt dieser Einladung, und seine Töchter Arya und Sansa, die Roberts Sohn Joffrey heiraten soll, kommen mit in den Süden von Westeros. Bald zeigt sich, dass das Haus Lennister mit Roberts Ehefrau Cersei Pläne für den Eisernen Thron hat. Robert wird ermordet, Starks Hinrichtung führt zum Krieg. Gleichzeitig erwacht im Norden eine uralte Kraft. Und: Jenseits des Meeres planen die überlebenden Mitglieder der Targaryens, Viserys und Daenerys Targaryen, die Rückkehr nach Westeros, um den Thron zurückzugewinnen. Daenerys wird mit Khal Drogo verheiratet. Als dieser stirbt, geht Daenerys mit drei Dracheneiern durchs Feuer und kehrt mit drei geschlüpften Drachen zurück. Man merkt also – viel los allein schon in der 1. Staffel bei "Game of Thrones", mit dem großen Aufreger der Hinrichtung – damals vollkommen ungewöhnlich, dass eine Hauptfigur so früh aus der Serie genommen wird. Damit hat die Serie seinerzeit ja fast schon einen Standard gesetzt.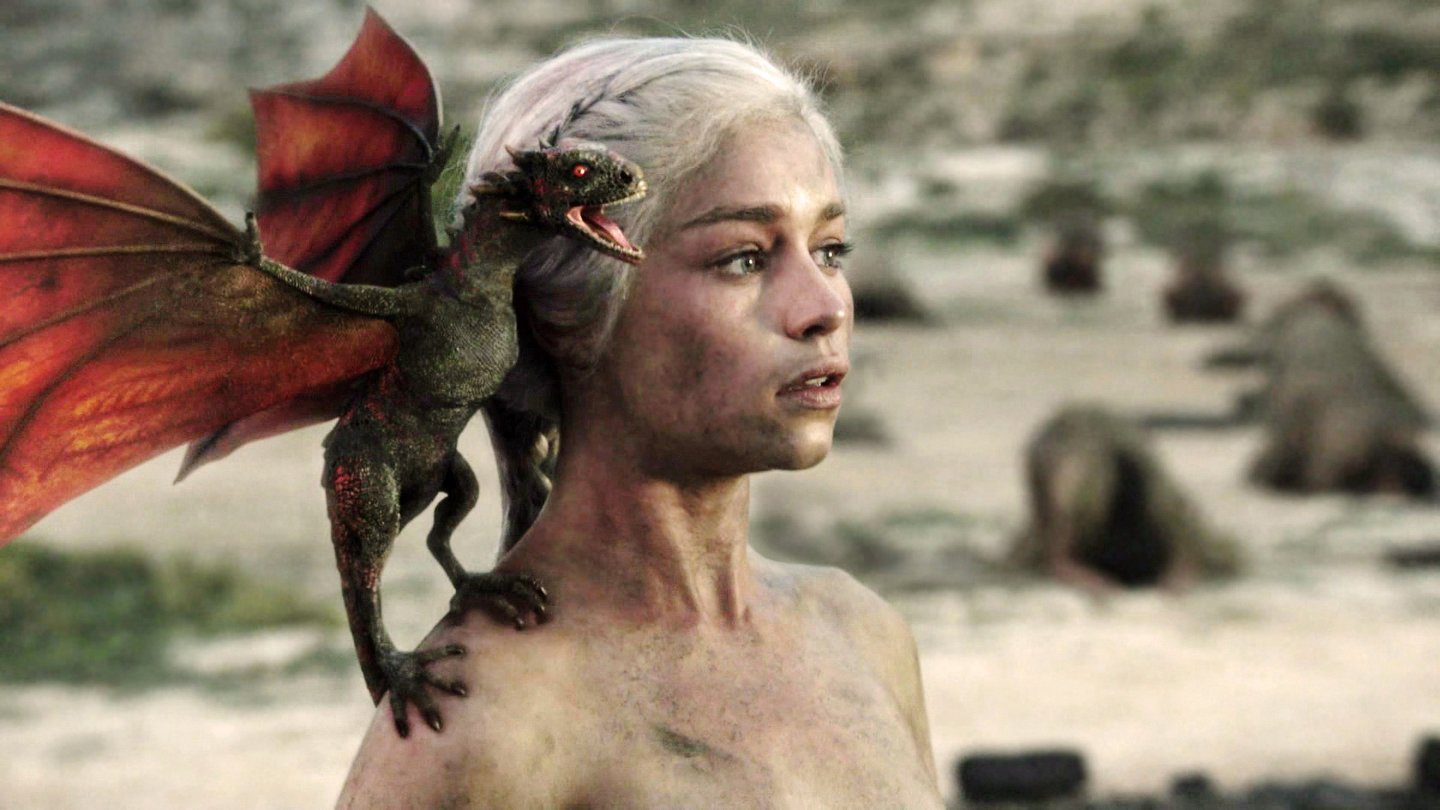 Jetzt abstimmen: "Game of Thrones" vs. "House of the Dragon" Staffel 1 – was ist besser?
So mit Blick auf die beiden 1. Staffeln – was würdet Ihr sagen, was hat Euch besser gefallen – "Game of Thrones" der "House of The Dragon"? Noch ein Blick in die IMDb: Dort hat die 1. Staffel von "Game of Thrones" einen Schnitt von 9.0 pro Folge, "House of the Dragon" immerhin 8.8., also relativ ausgeglichen. Wie sieht's bei Euch aus?

Bilder: HBO

-->