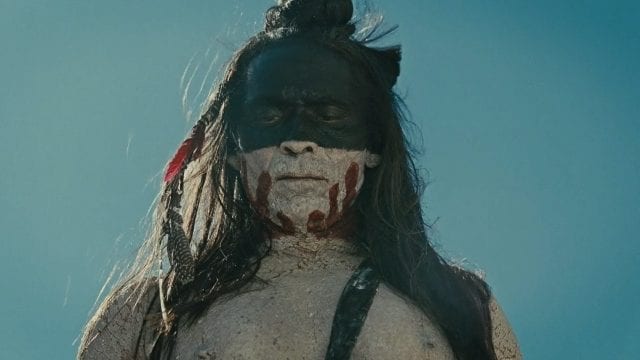 Das obligatorische Behind the Scenes-Video zu der meiner Meinung nach bisher besten Episode ("Kiksuya") der aktuellen zweiten Staffel "Westworld" führt uns hinter die Kulissen der beeindruckenden Ghost Nation. Darin kommen u.a. Creator Lisa Joy, der in dieser Folge als Protagonist Akecheta auftretende Zahn McClarnon und der Wanahton verkörpernde Martin Sensmeier zu Wort, begleitet von den tollen Bildern dieser ganz besonderen Welt, in die wir mit diesem Video einmal mehr eintauchen dürfen.
"When I found out that there are gonna do a whole episode basically on the Ghost Nation and that I was gonna be a lead of that I was very excited. Being an example to my people is very important to me."
Morgen Abend geht es weiter mit der bereits vorletzten Episode für diese Staffel. Die Erwartungen sind hoch!