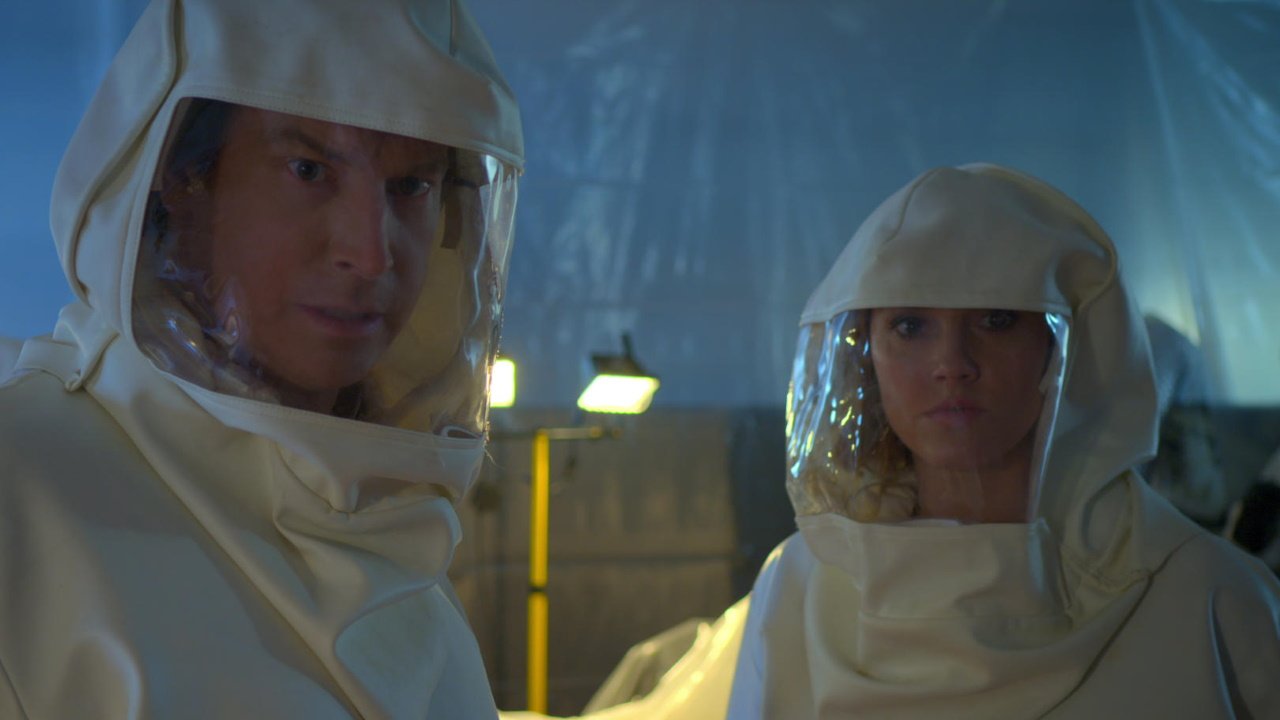 Wer gedacht hat, dass den Serienmachern langsam die Ideen ausgehen, wird jetzt mit der neuen Comedy-Serie "Medical Police" eines Besseren belehrt. Und darum geht es in der absurden Komödie: Als zwei amerikanische Ärzte in einem Kinderkrankenhaus in Brasilien einen gefährlichen Virus entdecken, der die gesamte Menschheit bedrohen könnte, werden die beiden von der Regierung rekrutiert, um ein Gegenmittel zu finden und eine dunkle Verschwörung aufzudecken.
"We are the police and … we're doctors."
In den Hauptrollen sind Erinn Hayes ("Childrens Hospital") und Rob Huebel ("Transparent") zu sehen. Letzterer ist auch noch für den irrwitzigen Spaß verantwortlich. In weiteren Rollen sind außerdem die Schauspiel-Stars Jason Schwartzman ("Darjeeling Limited") und Craig Robinson ("Das ist das Ende") zu sehen. Der Trailer verspricht gute Unterhaltung der etwas anderen Art. Was haltet ihr davon?
"Medical Police" ist ab dem 10. Januar auf Netflix verfügbar.
via: geektyrant