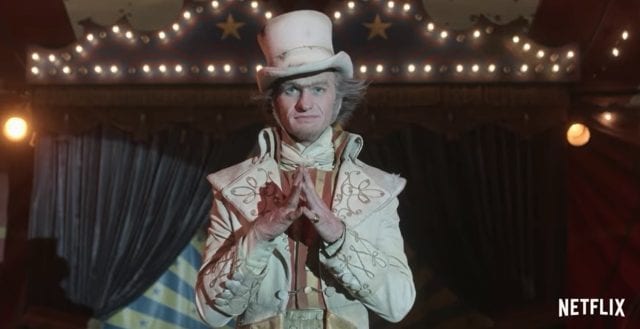 Nach einem ersten Teaser und einer messerscharfen Nachricht von Olaf gibt es nun den offiziellen Teaser zur zweiten Staffel Lemony Snicket: Eine Reihe betrüblicher Ereignisse bzw. A Series of Unfortunate Events. Und Olaf hat deutlich mehr boshaftige, niederträchtige Eingriffe vor als man sich ausmalen kann. Kann es überhaupt noch schlimmer werden? Wenn man Olafs "medizinisches Werkzeug" so betrachtet – auf jeden Fall!
"More isn't always better. Sometimes it's much worse. March 30th, get ready for more villains, more schemes, more peril, more orphans and more intentional fires. It's really going to be quite dreadful. We can't wait."
Am 30. März startet die zweite Staffel Lemony Snicket auf Netflix. Hier könnt ihr den Trailer auf Deutsch sehen.