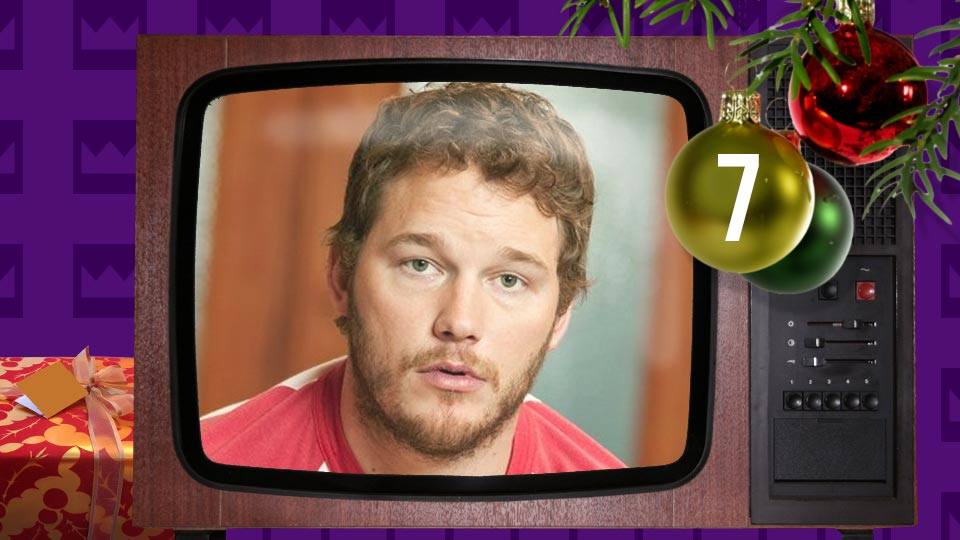 In der ersten Staffel von "Parks and Rec" noch als Nebencharakter aufgeführt, hat sich der sympathische Tollpatsch und Dummkopf schnell in unsere Herzen gespielt. Kaum ein Charakter der Serienwelt ist so kindlich naiv wie Andrew Maxwell "Andy" Dwyer und deshalb so liebenswürdig.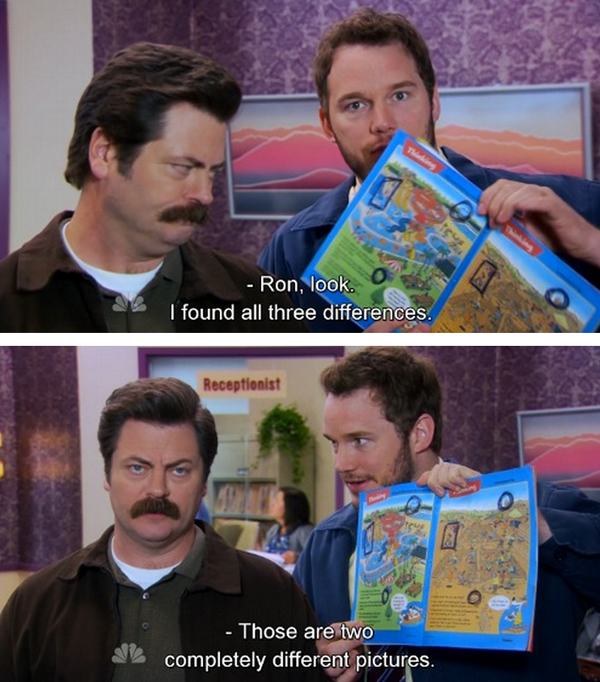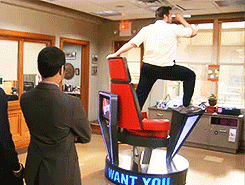 Zu Beginn der Serie ist Andy ein fauler, arbeitsloser und wenig erfolgreicher Musiker, der sich von seiner Freundin (damals noch Ann Perkins) aushalten lässt. Dass diese Konstellation nicht gut gehen kann, ist – denke ich – kein Spoiler. Auf sich allein gestellt entwickelt sich Andy vom Schuhputzer zum Polizeianwärter. Das macht er mit einem unaussprechlichem Ehrgeiz, von dem sich viele eine Scheibe abschneiden könnten. Während dessen findet er auch noch seine große Liebe April, die als zynische, pessimistische Menschenhasserin das komplette Gegenteil zum großen Teddybär darstellt. Aber genau deshalb passen die beiden perfekt zueinander, wie in dem Video (leider mit schlechter Qualität) zu sehen ist:
Als leidenschaftlicher Musiker tritt er immer mal wieder mit seiner Band oder ab und zu auch als Ein-Mann-Show als Johnny Karate auf Kindergeburtstagen auf. Besonders toll sind die unzähligen Namen, welche seine Band im Verlauf der Serie schon hatte. Darunter meine Favoriten:
The Andy Andy Andies
Crackfinger
Everything Rhymes with Orange
(später dann) Nothin Rhymes with Orange
Fleetwood Mac Sex Pants
Just The Tip
Ninjadick
Teddy Bear Suicide
Vor allem der letzte Name ist so schön passend, wenn man bedenkt, dass Andy eben auch für Kinder singt. Was wiederum besonders toll ist, weil er eben selbst in den Kinderschuhen stecken geblieben ist und sich genauso wie Kinder über die kleinen Dinge im Leben freut.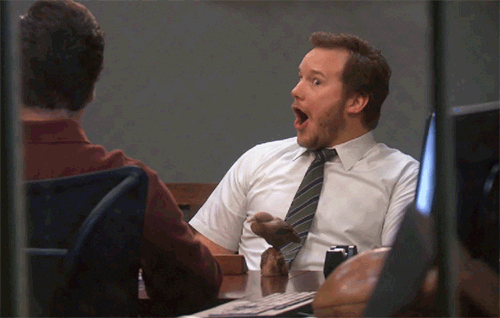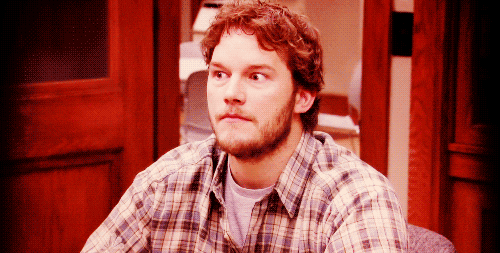 Zum Abschluss: Unglaubliche Weisheiten des Andy Dwyer:
I know what things are.

Windows are the eyes to the house.

Anything is a toy if you play with it.

Butter is my favorite food.

If you re-arrange the letters of Peru, you got Europe.

The show must go wrong.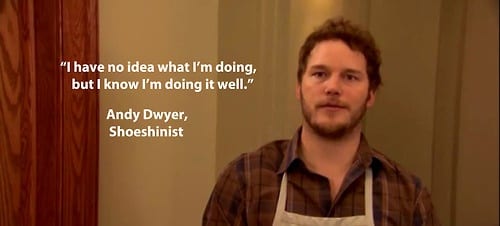 -->