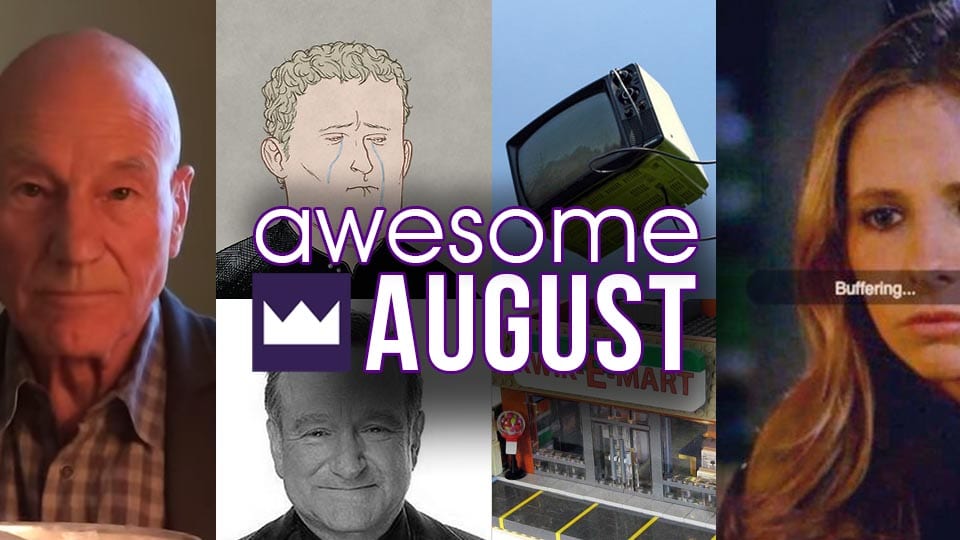 Wir befinden uns im zweiten Jahr serieslyAWESOME. Jeden Monat bekommt ihr hier ein Potpourri Serienleidenschaft in Form von Reviews, lustigen Videos, Meinungen und Unterhaltsamen präsentiert. Da geht oft mal was unter, auch bei uns. Also wollen wir ab jetzt jeden Monat einmal zurückschauen, um euch die beliebtesten Artikel zu präsentieren, aber auch um ganz persönlich zurückzuschauen.
Der Serienmonat August stand ganz im Stern der Emmys. Ein letztes Mal konnte Breaking Bad glänzen und stand im Mittelpunkt der Aufmerksamkeit. Die Serie rund um Walter White gewann den Preis für das bestes Drama, außerdem wurde fast die gesamte erste Reihe der Serie ausgezeichnet, Bryan Cranston, Aaron Paul und Anna Gunn durften sich über einen persönlichen Emmy freuen. Etwas überraschend war es dann aber schon, dass favorisierte Serien wie House of Cards oder True Detective leer ausgegangen sind – waren die Preise für Breaking Bad mehr Abschiedsgeschenk als verdient?
Zweites großes Thema im August waren die Termine der kommenden Seriensaison, besonders die Neustarts werden uns in den folgenden Monaten auch weiterhin beschäftigen. Welche Serie kann in die Fußstapfen von Breaking Bad treten und dürfen wir uns über eine neue, ebenfalls lang laufende Comedy wie How I Met Your Mother freuen?
Bevor ihr nun in den Genuss  unserer persönlichen 2-Cents zum Monat August kommt – nachzulesen auf der zweiten Seite -, hier noch eure beliebtesten Artikel im letzten Monat:
serieslyAWESOME Top 10 August:
1. Serienbilderparade 14
2. Picard setzt der Ice Bucket Challenge ein Ende
3. Startdaten der TV Season 2014-15
4. Die teurersten Serien aller Zeiten
5. Heruntergeladene Serien nach US-Staat
6. Game of Thrones Subway Map
7. RIP Robin Williams
8. Chief O'Brien at work
9. Vergesst das Lego Simpsons Haus, hier ist Lego Springfield
10. House of Cue Cards
Auf der nächsten Seite geht es zu dem persönlichen Serienmonat der seriesly Autoren.
Dieser Beitrag hat mehrere Seiten: