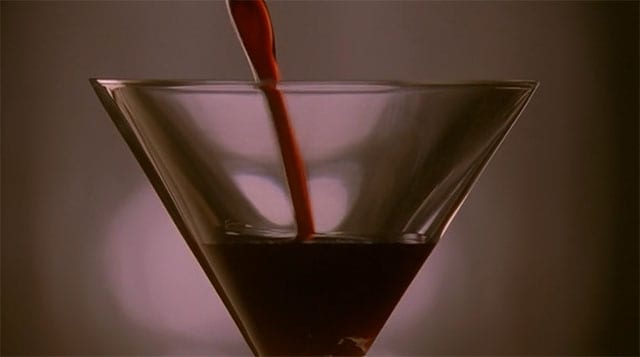 Nach dem Halloween-Exkurs letzte Woche gönnt sich American Horror Story dieses Mal eine Episode voller Wandlung – und mit verdammt viel Blut. Erfreulich viel Bewegung bringt da beinahe ungeahnt Alex in die Sache. Die spürt ihre Verwandlung deutlich, hat nur noch eine Körpertemperatur von 24 Grad und besucht die Blutkammer deutlich frequentierter als üblich. Durch jede Menge Filter, experimentelle Kameraperspektiven und Effekte wird die verstörte Wahrnehmung ganz gut rüber gebracht.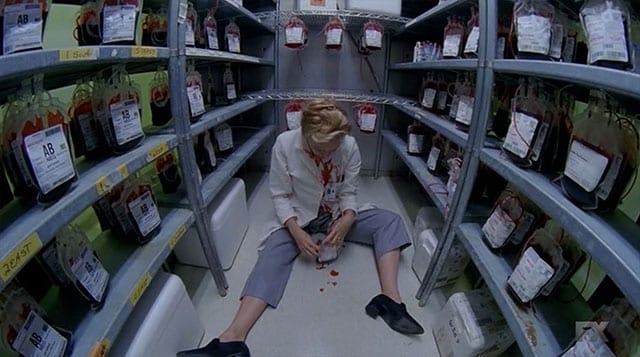 Das Ergebnis: Schnell noch einen Piratenvampir erschaffen, der nicht geizig mit seinem eigenen Blut umgeht. Wie auch immer er es geschafft haben soll, seine komplette Klasse zu küssen… Tipp an die Kinder da draußen: immer viel trinken! Aber putzig sind die Kleinen ja schon irgendwie gewesen, gerade das Mädchen, das "gar nichts dafür kann". Hach!
"Drink! It will make you feel awesome." (Max)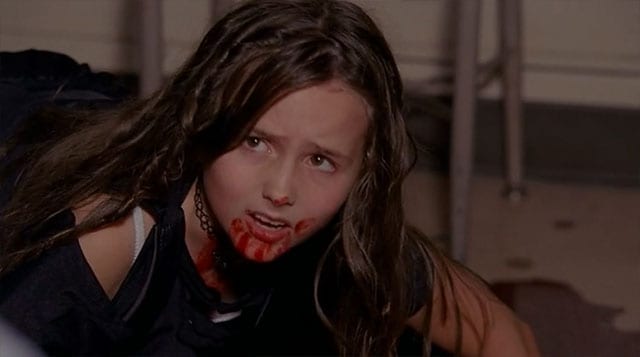 Eine ähnliche Wandlung macht auch Iris durch – ebenso Mutter eines Vampirs, ebenso in einer für sie neuen Welt. Ihr Donovan möchte mit Ex-Filmsternchen Ramona gemeinsame Sache machen, so könnte endlich wieder mehr Zug in die Geschichte gelangen (von den Vampir-Minis mal abgesehen).
"Sir, it's four in the morning…" – "I heard, she's a night person." (Butler & Donovan)
Iris wankt wieder zur Arbeitsstelle, wo sie nicht nur einen leckeren Cocktail erhält, sondern auch die "WiesoWeshalbWarum?!"-Geschichte von Nick Liz.
"I'm drinking blood?!!" – "With a drop of triple sec." (Iris & Liz)
Elizabeth hat ihm das Selbstbewusstsein gegeben und die doofen Freunde genommen. Faire Sache und irgendwie bekommt man mehr und mehr das Gefühl, dass sie tatsächlichen vielen hilft, nur das Nötigste an "Schlechtem" tut und versucht, sich und ihre Rasse im Dunkeln zu lassen.
"We have two selfes. One, the world needs us to be. Compliant. And: the shadow. Ignore it and life is forever suffering." (Elizabeth)
Blieben da noch die schlechtesten Gäste der Woche: Influencer sind das Schlimmste! Blogger, Vlogger, Instagramer, Hipster-blablubb. Bah!
"We were wondering if you had any special rates for like… influencers?" (Instagram-Sternchen)
Das ist tatsächlich ein Wendepunkt für Iris gewesen. Und vielleicht ja auch für einige der selbstverliebten Meckerlieschen, die mit schlechten Yelp-Reviews drohen, wenn keine Schoki auf dem Kissen bereit liegt…
"It's ironic, but I never knew how to live until I died." (Iris)
Bliebe noch John, der immer offenkundiger schizophren zu sein scheint. Oder anders psychisch zugesetzt. Jedenfalls könnte er der Bohrer-Gummi-Typ sein, der gerade zu Beginn der Staffel seinen Auftritt hatte und ihm so den Gästelistenplatz letzte Woche eingebracht haben könnte.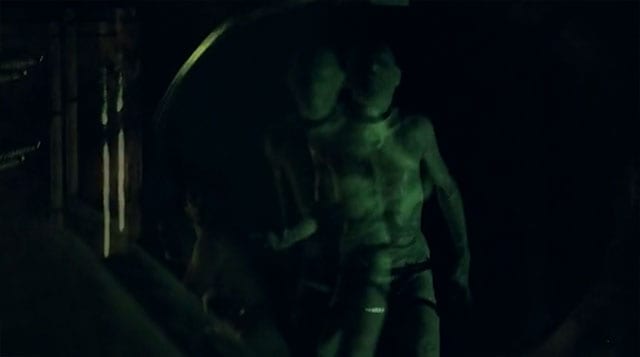 Für mich die bisher beste Folge der Staffel. War mir die davor ehrlich gesagt noch zu schwermütig, war diese mit deutlich mehr Tempo versehen und konnte gerade durch den "Kinder-Sideplot" sehr gut auflockern. Dazu gab es für viele Figuren durchaus entscheidende Momente der Wendung und/oder Selbsterkenntnis. Dadurch dürfte sich für die nächsten Folgen eine gewisse Dynamik ergeben, auf die ich mich das erste Mal seit Längerem tatsächlich ein bisschen freue. Yay.
Bilder: FX