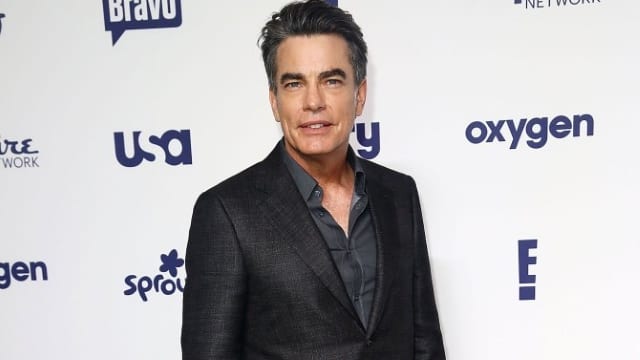 Gerade erst haben wir euch The O.C. als unseren Klassiker der Woche vorgestellt, da gibt es auch schon sehr interessante Neuigkeiten zu Peter Gallagher, der im besagten Teendrama die Figur des Sandy Cohen verkörperte: Er wird in der fünften Staffel New Girl einen Gastauftritt als Schmidts Vater haben. So weit, so gut. Doch das wirklich Interessante daran ist eigentlich, dass der Darsteller des Schmidt, Max Greenfield, 2007 einen Gastauftritt in der Serie The O.C. hatte – und zwar als Sandy Cohen.
In der O.C.-Episode "The Case of the Franks" (S04E13) gibt es einen Rückblick, der uns in die Vergangenheit und zu dem Kennenlernen von Kirsten und Sandy führt. Und in diesen 70 Sekunden hat Greenfield die Ehre Gallaghers Rolle zu übernehmen. Ich bin gespannt, ob Gallaghers Auftritt in New Girl länger ausfallen wird.
When Sandy and Kirsten Cohen first met!!
Und wo wir schon bei Klassikern sind…auch bei den Gilmore Girls hat Greenfield schon mal vorbeigeschaut. Als Lukes Namensvetter spielte er in der Folge "Chicken or Beaf" (S04E04) einen betrunkenen Freund von Dean, der mit ihm seinen Junggesellenabschied feiert. Und ganz aktuell ist Greenfield in American Horror Story: Hotel zu sehen.
Vor nicht allzu langer Zeit wurde übrigens bekannt, dass Megan Fox die während der Dreharbeiten schwangere Zooey Deschanel in einigen Folgen der fünften Staffel New Girl vertritt. Darauf bin ich erst recht gespannt.
via: TVLine Bild: Astrid Stawiarz