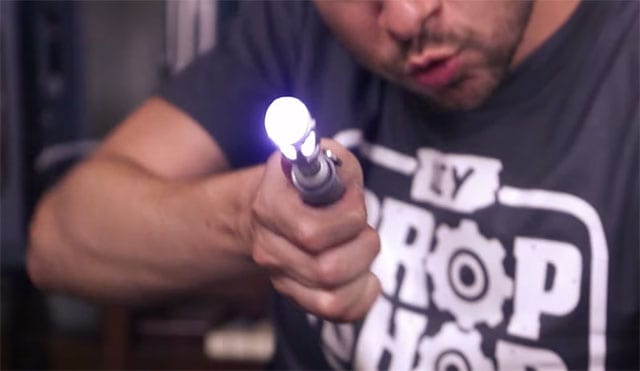 Ja, man kann keinen Sonic Screwdriver bauen. Zumindest nicht so, wie er bei Doctor Who funktioniert. Schon klar. Aber man kann etwas bauen, das verdammt nah dran kommt. Und das sogar alleine, DIY-Style.
"Whovians won't be able to handle this week's awesome DIY Prop – the 10th Doctor's Sonic Screwdriver!"
Dustin McLean zeigt, wie man ohne viel Budget ein tolles Serien-Accessoire bastelt.
via: geeksaresexy