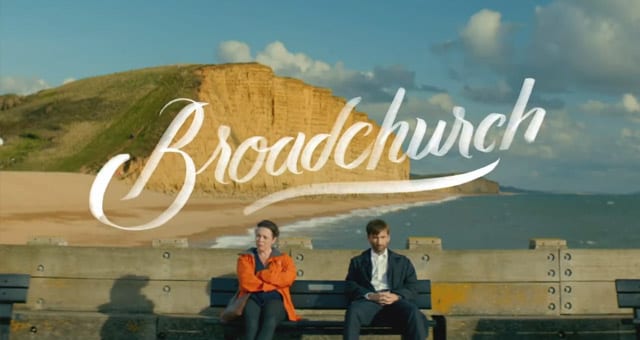 Vor einigen Tagen hat ITV ein erstes Promobild zur finalen Staffel von "Broadchurch" mit David Tennant und Olivia Colman in den Hauptrollen als Ermittlerduo veröffentlicht. Gestern haben sie zusätzlich auf ihrer Facebook Seite ein kurzes Teaservideo zu den upcoming Highlights für das Frühjahr 2017 hochgeladen. Darunter natürlich auch ein paar Sekunden zu "Broadchurch".
Beides packe ich mal in einen, diesen Beitrag. Verbunden mit der Hoffnung, dass die Serie ein packendes und angemessenes Finale bekommt. Es dürfte euch nicht entgangen sein, dass ich Tennant und Colman immer wenn es geht, hochleben lasse. Beide gehören für mich zu der absoluten A-Klasse britischer Schauspieler. Dennoch hat mir die zweite Staffel nicht wirklich gefallen.
"This is the final chapter of Broadchurch. We have one last story to tell, featuring both familiar faces and new characters. I hope it's a compelling and emotional farewell to a world and show that means so much to me." (Chris Chibnall)
Die finale Staffel wird sich wiederum um einen Sexdelikt im – wie wir nun wissen – gar nicht so beschaulichen Broadchurch drehen. Neben einigen bereits bekannten Figuren werden natürlich wieder neue Charaktere eingeführt. Klar. Wollen wir hoffen, dass die letzte Geschichte, die noch zu erzählen ist, dieser an sich tollen Serie einen schönen Abschluss beschert.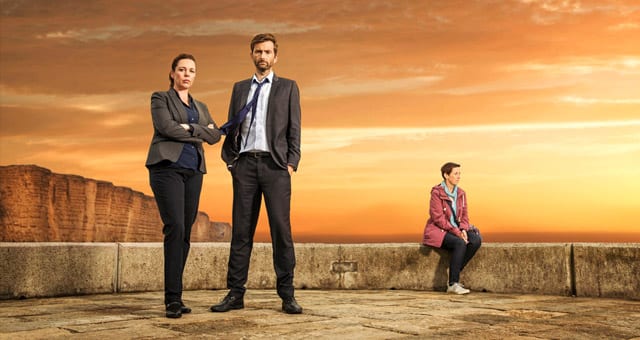 Die wenigen Sekunden gleich zu Beginn des Clips verraten natürlich noch rein gar nichts, aber egal, ich nehme das einfach mal ein Zeichen, dass wir in den nächsten Tagen mehr Futter bekommen werden. Hunger hätte ich schon. Und Ihr?

Davon mal abgesehen finde ich den Style des Clips schön und die ein oder andere Serie aus dem Clip wird bestimmt auch mal eines näheren Blickes gewürdigt.

Bilder: ITV

-->