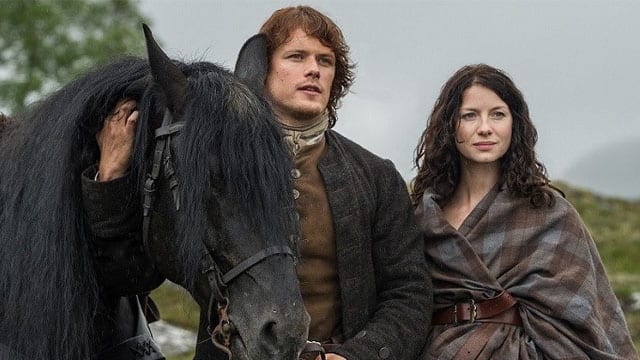 Die Idee ist gar nicht mal so dumm! Wie Left Bank Pictures, eine britische Filmproduktionsfirma in einer Presseerklärung mitgeteilt hat, haben die Briten einen Deal mit dem chinesischen Fernsehen (CITVC) eingetütet. Der Inhalt dieser Vereinbarung umfasst die Entwicklung und Produktion einer englischsprachigen Dramaserie für den chinesischen Markt.
Left Bank Pictures (LFB) ist zwar jetzt nicht gerade der größte Hecht im Karpfenteich aber zumindest haben sie mit "Outlander" derzeit einen echt tollen Hit am laufen, der sich zudem auch international sehr gut verkauft.
"China's culture is extensive and profound, and has gained more and more love and attention around the world. We hope we can discover and create more and better film and television content, and distribute them to audiences around the world through collaborating with outstanding companies such as Left Bank and Sony Pictures Television." (Xue Jijun, Chairman & President of CITVC)
Ich entnehmen der Presseerklärung, dass man sich als LFB die unermesslich große und weitreichende Geschichte Chinas anschauen wird um in diesem reichhaltigen Fundus toller Stories die eine zu finden, aus der man eine Hochglanzdramaserie bauen kann, die zudem internationalen Standards entsprechen soll.
Natürlich spekulieren beide Partner auf ein gutes Geschäft, der eine will gute Publicity für sein Land wenn die Serie mal international ausgestrahlt wird und der Andere will natürlich wie jede international agierende Firma einen Fuß in den chinesischen Markt bekommen. Beides legitime Ansinnen.
Und wenn dabei eine gute Serie herausspringt, gerne. Der fernöstliche Markt, hier meine ich vor allem die koreanischen Serien – die sogenannten K-Dramas – bringt ähnlich wie seine Filmcoun­ter­parts gefühlt jede Woche eine neue Serie auf den Markt. Diese K-Dramas sind ähnlich wie die britischen Serien zumeist in einer Staffel abgeschlossene Geschichten und umfassen jede nur denkbar Stilrichtung. Und viele dieser Serien kann man sich wirklich anschauen auch wenn der ein oder andere technische Umweg genommen werden muss.
Wer mehr über K-Dramas erfahren möchte, dem empfehle ich im Übrigen K-Drama Heaven, eine deutschsprachige Seite zu den neuesten K-Dramas. Also korean awesome sozusagen.
via: tvwise