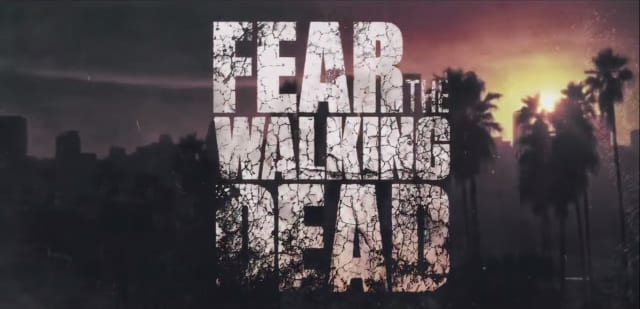 Am Sonntag ist in den USA die neue Serie Fear the Walking Dead gestartet und bescherte dem US-amerikanischen Kabelsender AMC eine Traumquote: Mit 10,1 Millionen Zuschauern landet die 90-minütige Pilotfolge auf Platz 1 der besten Serienstarts in der Geschichte des US-Kabelfernsehens. Zum Vergleich: Die erfolgreiche Zombie-Serie The Walking Dead (ebenfalls AMC), die 'Mutterserie' zum Spin-Off FTWD, startete 2010 mit 5,4 Millionen Zuschauern, was zu der Zeit bereits als äußerst hoch eingestuft wurde. Charlie Collier, Präsident von AMC, bedankt sich bei den Machern der Serie:
"Thank you and congratulations to Robert Kirkman, Dave Erickson, the brilliant executive producers and the entire cast and crew of Fear the Walking Dead. It is increasingly difficult to evaluate a show's success on night one. However, we are releasing these live/same day ratings because Fear the Walking Dead delivered record-breaking numbers that are all the more special in this era of time-shifted viewing and audience fragmentation. To have a companion series to the #1 show on television driving communal, urgent viewing, social activity and pop cultural relevance of this magnitude is truly differentiating. Of course none of it is possible without the fans, whose passion leads to these remarkable results."
Bei Amazon wurde die Serie gestern Abend freigeschaltet. Wie wir die erste Folge fanden und bewertet haben, erfahrt ihr in unserem Review zum Serienauftakt. Für einen ersten Eindruck könnt ihr euch den Trailer anschauen oder aber auf die ersten drei Minuten der Folge zurückgreifen.
Die Mutterserie The Walking Dead startet am 11. Oktober in die sechste Runde – nach einem grandiosen Start der fünften Staffel mit 17,3 Millionen Zuschauern sind wir ebenso gespannt wie die neuen Folgen einschlagen werden.
via: Entertainment Weekly Foto: AMC