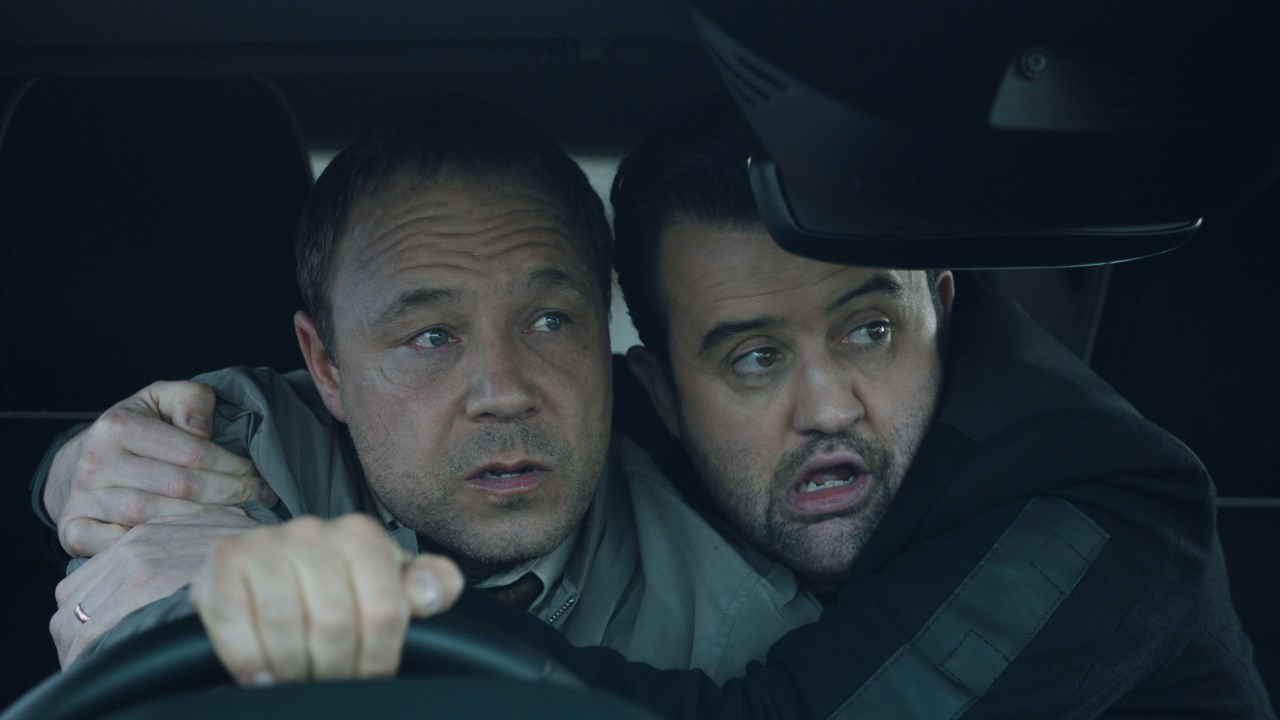 Was zunächst wie ein spannender SciFi-Krimi anmutet, entpuppt sich schnell als klamaukige Komödie – "Code 404". Die in Kürze auf Sky Comedy laufende erste Staffel erzählt die Geschichte des Ermittlers John Mayor, der nach seinem Tod mittels künstlicher Intelligenz wieder zum Leben erweckt wird. Doch bei der Programmierung ist etwas schief gelaufen und aus dem einstigen Top-Detective ist nun ein totaler Chaot geworden. Sein Partner versucht die Macken auszubaden und gemeinsam versuchen sie Johns Mörder zu finden. Hier der Original-Trailer zur britischen Serie.
"We got crimes to solve."
In den Hauptrollen sind Daniel Mays und Stephen Graham zu sehen, die zuvor beide in der BBCCrimeserie "Line of Duty" mitgespielt haben. Sollten die Gags im Trailer nicht die einzigen witzigen Szenen sein, dann dürfte die Comedyserie mit ihren sechs Folgen à 25 Minuten für gelungene Unterhaltung sorgen. Hier noch das offizielle Poster: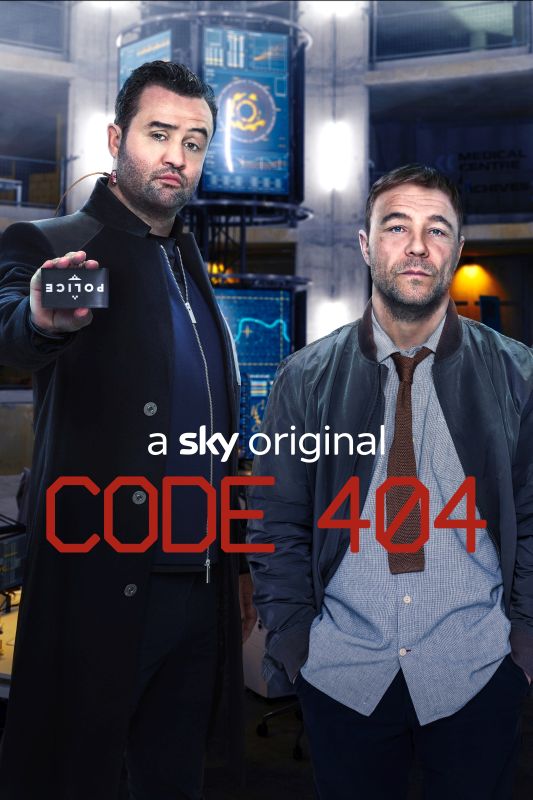 "Code 404" startet am 11. Mai um 20.15 Uhr in Doppelfolgen auf Sky Comedy. Die komplette Staffel ist zudem auch auf Sky Ticket und Sky Q verfügbar.
Bilder: Sky