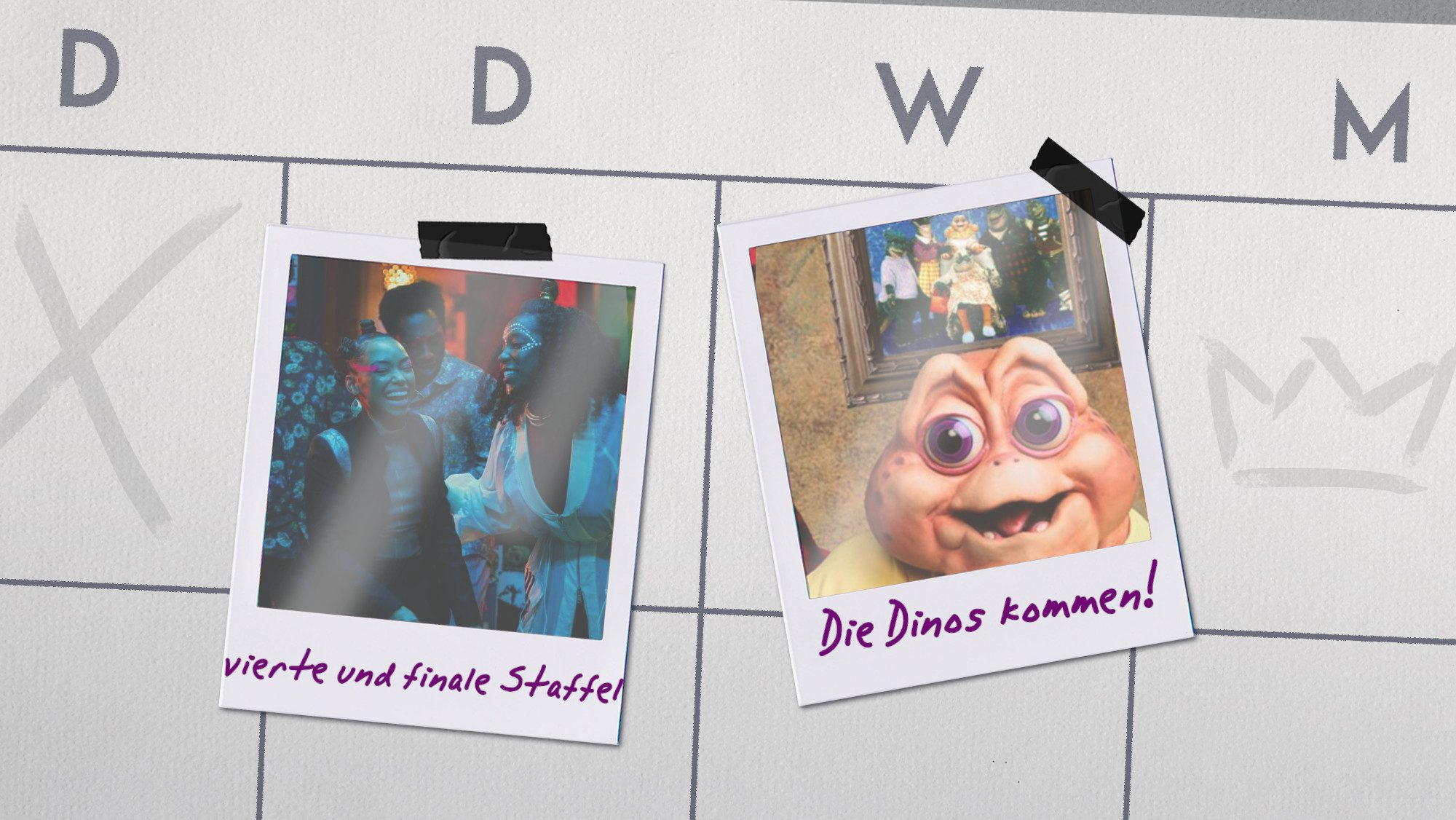 Ich bin noch nicht einmal dazu gekommen, mich den Neustarts der vergangenen Woche zu widmen und nun beginnt schon die nächste. Gott, wie die Zeit vergeht. Der September neigt sich nun auch langsam dem Ende zu. Ich hatte ja inständig gehofft, dass ich etwas Luft haben werde, mir die neue Staffel "Sex Education" anzusehen, aber auch die folgende Woche ist vollgepackt mit tollen Neustarts. Also beginnen wir doch gleich!
Montag, der 20. September
Unerklärliche Phänome und Dokus darüber reißen mich persönlich immer mit. Haben Aliens beispielsweise Stonehenge gebaut? Wer weiß das schon. All solchen Fragen geht die Serie "Ancient Aliens – Unerklärliche Phänomene" nach, deren bereits 13. Staffel ab Montag auf Sky History zu sehen ist. Ebenfalls über Sky empfangbar könnt ihr euch auf Cartoon Network die erste Staffel der Serie "Steven Universe: Future" anschauen. Außerdem noch auf Sky am Start ist die vierte Staffel der Crime-Serie "Gangster – Ohne Skrupel und Moral". Und nicht zu vergessen: Auf Disney+ gibt es die neue Episode der 11. Staffel von "The Walking Dead".
Dienstag, der 21. September
Auf die Dienstage freue ich mich persönlich immer sehr. Denn das bedeutet eine neue Folge feinster Crime-Comedy. Auf Disney+ erscheint die neue Episode von der Hulu-Serie "Only Murders in the Building". Witzig, aber trotzdem mit genügend Spannung, eine Serie, die für die wöchentliche Ausstrahlung wie gemacht ist, denn so wird die Spannung weiter aufgebaut und hält die Zuschauer:innen bei Stange. Aber falls ihr euch fragt, ob das alles ist, was der Dienstag zu bieten hat: Die Antwort lautet nein! Auf Netflix startet die zweite Staffel der etwas anderen australischen Dating-Show "Liebe im Spektrum". Und auf Sky Comedy könnt ihr euch ebenfalls die zweite Staffel der britischen Comedy-Serie "Code 404" ansehen.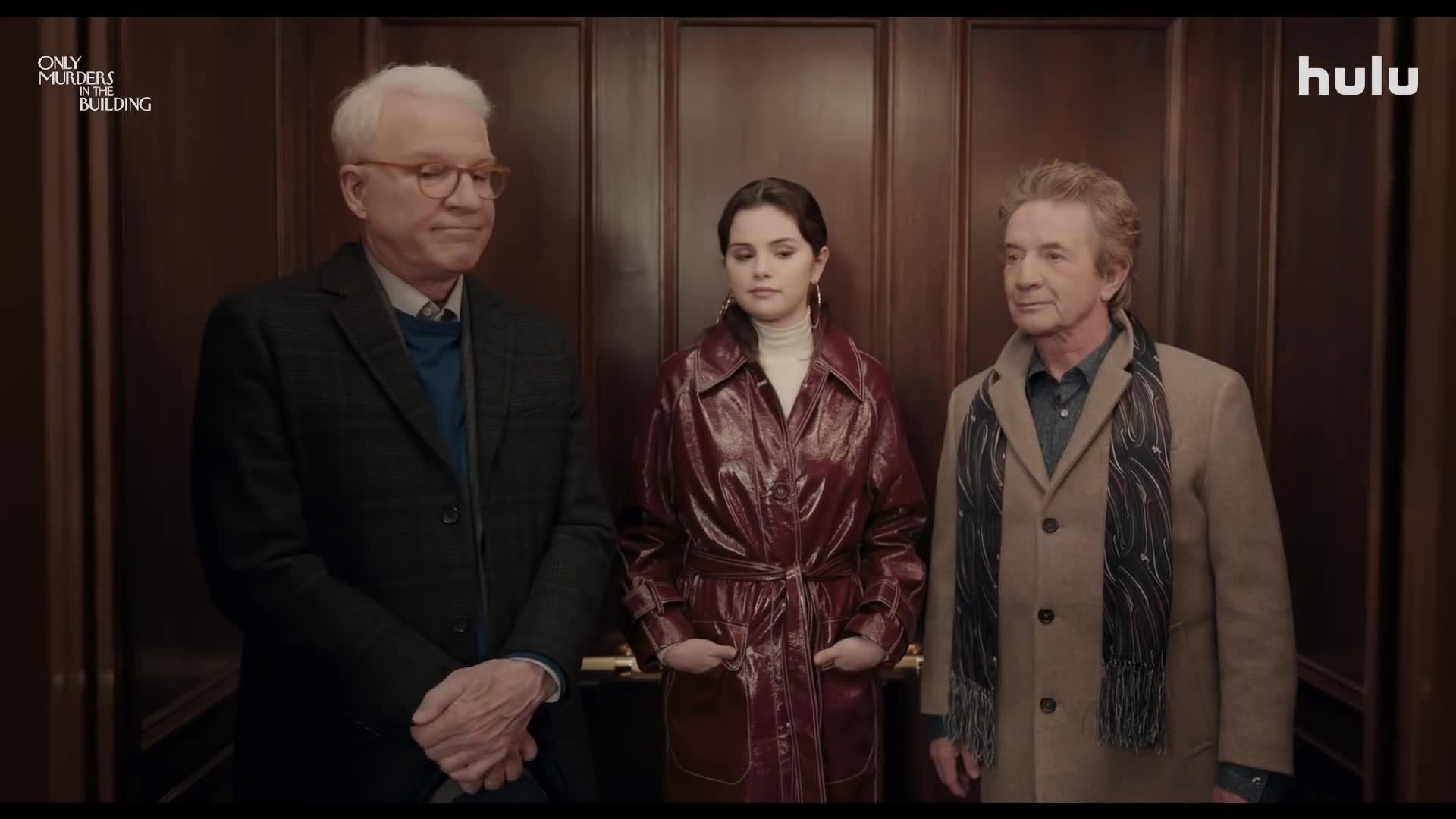 Mittwoch, der 22. September
Wie ich bereits vor einer Weile festgestellt habe, scheinen die meisten Neustarts am Mittwoch zu kommen. Und auch dieser Mittwoch hat es in sich mit einigen hochkarätigen Neustarts. Angefangen bei der vierten und finalen Staffel von "Dear White People". Ebenfalls dabei ist die neue spanische Produktion "Jaguar"; beide Serien gibt es auf Netflix zu sehen. Auf Disney+ kommen neue Episoden von Serien wie unter anderem "Grown-Ish", "American Horror Stories" und "Bobs Burgers", sowie "What If…?" und "Scott & Huutsch" raus. Aber damit noch nicht genug, ich hole nur Luft, um euch die besten Neuigkeiten zu überbringen. "Die Dinos" sind zurück! Da fühle ich mich doch gleich wieder in meine Kindheit zurückversetzt. Staffel eins bis vier sind ab Mittwoch nämlich endlich auf Disney+ zu sehen. Ein weiterer Neustart ist eine Serie aus dem Star Wars-Universum mit dem Titel "Star Wars: Visions". Die komplette erste Staffel ist ab Mittwoch für euch verfügbar. Die Serie "Y: The Last Man" geht mit vorerst drei Episoden an den Start und wird danach wöchentlich ausgestrahlt. Aber damit immer noch nicht genug, denn auch Staffel eins bis sechs von "Private Practice", sowie die vierte Staffel von "Atlanta Medical" sind für euch ab dem 22. September verfügbar. Und last but not least gibt es ab Mittwoch noch die zweite Staffel von "L.A.'s Finest" bei Sky One zu sehen.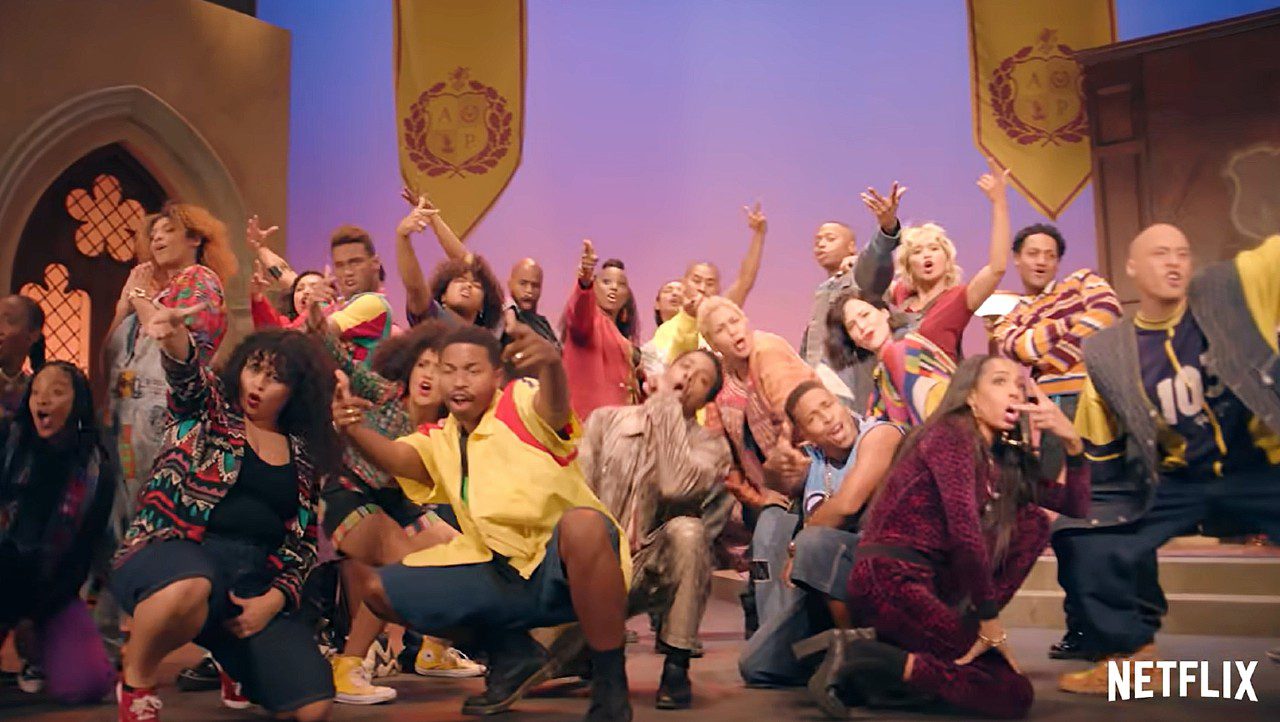 Donnerstag, der 23. September
Na, habt ihr die Flut vom Mittwoch schon verarbeitet? Falls nicht, gönnt euch der Donnerstag eine kleine Verschnaufpause. Abgesehen von der dritten Staffel der Serie "Pose", sowie der zweiten Staffel von "Hospital Playlist", geht nicht wirklich was an den Start. Beide Serien könnt ihr bei Netflix streamen.
Freitag, der 24. September
Der Freitag ist im Gegensatz zum Donnerstag schon wieder etwas spektakulärer. Beginnen wir mit den Neustarts bei Netflix. Bei dem Streaming-Anbieter gehen gleich drei neue Serien an den Start: Die Horrorserie "Midnight Mass", "Knastschwestern New Orleans" und "Im Auge des Wolfes – Die Serie". Nicht zu vergessen, ihr könnt euch außerdem die zweite Staffel der Serie "Blood & Water" anschauen. Bei Amazon Prime Video startet die vierte Staffel des Anwaltsdramas "Goliath" und in der ZDF Mediathek könnt ihr euch eine neue Krimireihe mit Jürgen Vogel in der Hauprolle ansehen. In der Mediathek gibt es "Jenseits der Spree" bereits eine Woche vor TV-Ausstrahlung zu sehen.
Samstag, der 25. September
Tja, was der Mittwoch zu viel hatte, das fehlt uns jetzt am Wochenende. Denn sowohl am Samstag, …
Sonntag, der 26. September
… als auch am Sonntag, gibt es keine Neustarts mehr zu vermelden. Dann könnt ihr ja mal ein wenig durchatmen und versuchen die ganzen Neustarts der Woche aufzuholen, denn so viele Stunden hat der Mittwoch gar nicht, dass ihr alles auf einmal schauen könnt. Also hebt euch ein paar eurer Lieblingsserien für das Wocheende auf und macht es euch gemütlich. Mir bleibt nur, euch einen guten Start in die neue (Serien-)Woche zu wünschen.

Bilder: Netflix, Disney, hulu, Netflix

-->