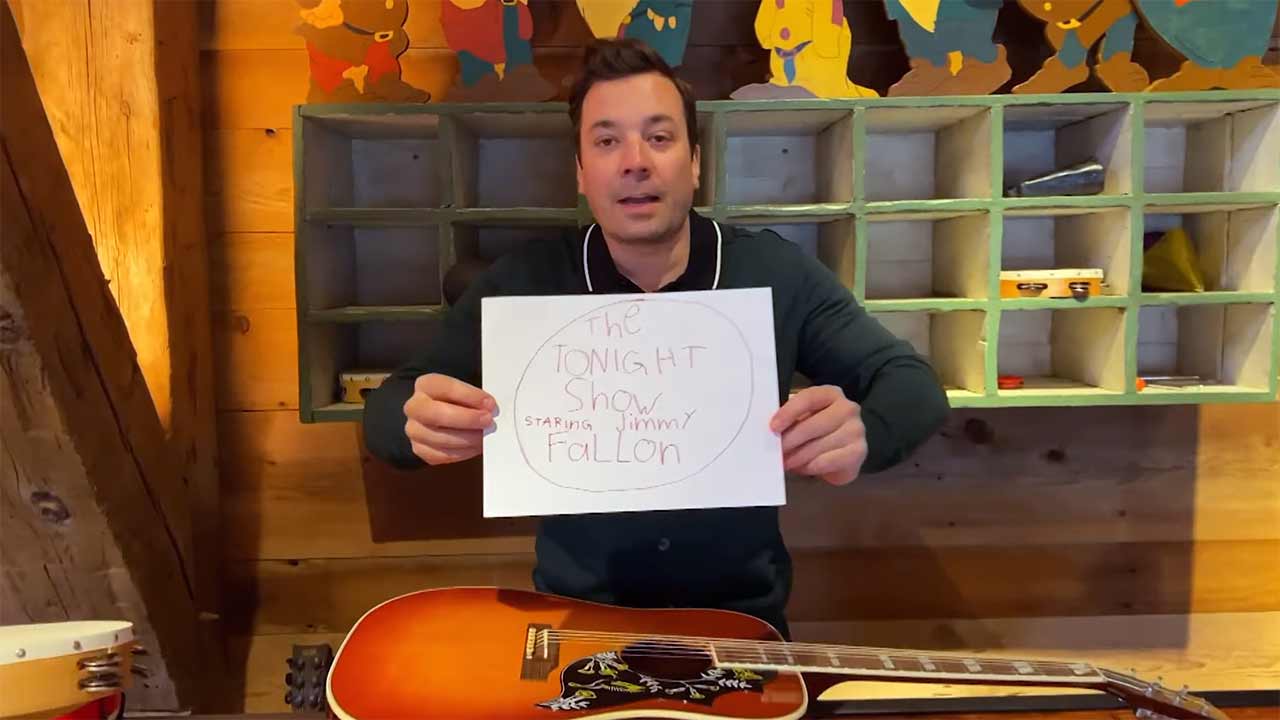 Die Situation aktuell ist eh schon ungewöhnlich, aber es kommt noch ein kurioser Aspekt hinzu. Nie dürften so viele Leute weltweit so viel Zeit Zuhause und potenziell vor Fernsehgeräten verbringen, wie in den kommenden Wochen. Aber da die Coronavirus-Pandemie nicht vor Fußballspielern, Schauspielern oder TV-Produktionen Halt macht, gibt es deutlich weniger neue Inhalte im Fernsehen. Fußballspiele sind bis auf Weiteres in vielen Ländern ausgesetzt, einige Aufnahmen finden ohne Live-Publikum statt (was zum Beispiel bei der Coronavirus-Sonderausgabe von "Last Week Tonight" sehr seltsam anmutete), Kinofilm-Veröffentlichungen werden verschoben und Seriendrehs sind aktuell auch nicht möglich.
Aber "the show must go on" und gerade in schweren Zeiten, wie diese es sind, ist Humor unabdingbar. Sonst verlieren wir noch alle den Verstand. Vor allem in Amerika ist die sonst als regelmäßige Unterhaltungs-Institution im TV allgegenwärtige Late-Night-Show-Riege vor ein großes Problem gestellt. Kein Studio zum Drehen, keine Real-Treffen möglich, alle sind Zuhause… Conan O'Brien und Jimmy Fallon lassen sich davon aber nicht unterkriegen. Ersterer hat angekündigt, neue Folgen von Zuhause aus liefern zu wollen. Mit dem iPhone gedreht und zugeschalteten Interview-Gästen via Videocall.
I am going back on the air Monday, March 30th. All my staff will work from home, I will shoot at home using an iPhone, and my guests will Skype. This will not be pretty, but feel free to laugh at our attempt. Stay safe.

— Conan O'Brien (@ConanOBrien) March 19, 2020
Einen kleinen Vorgeschmack gab es bereits mit Bezug auf den Pub-Besuch-losen St. Patrick's Day diese Woche:
"Conan gives a quick tip on how to keep your hands clean AND celebrate St. Patricks' Day."
Jimmy Fallon ist bereits einen Schritt weiter und hat eine erste (stark gekürzte) "At Home Edition" der "Tonight Show" ins Netz gestellt. Immerhin knapp zehn Minuten Unterhaltung, die zwar nicht auf üblichem Produktions-Niveau ist, aber bei Weitem nicht so schlecht, wie man denken könnte.
"Jimmy Fallon takes The Tonight Show to his home in the first of these very special editions of the show. Tonight, he introduces his family, reads a monologue and sings an original song about celebrating St. Patrick's Day while under quarantine."
Ich finde es super, dass Medienschaffende nach alternativen Wegen suchen, um weiterhin Content erstellen zu können. Natürlich ist das nicht ganz ohne eigenen Hintergedanken (Stichwort "Geld"), aber fernab der millionenschweren Prominenten hängen da halt auch viele Jobs dran, die nicht einfach mal auf ein paar Wochen oder Monate Gehalt verzichten können. Von daher: Macht bitte weiter, so gut und viel ihr könnt!
via: klonblog & doobybrain.