Ich glaube, für jeden Moderator von Late Night Shows in den USA ist es immer wieder ein Vergnügen, wenn ein Besuch von Mark Hamill ansteht. Der Darsteller, der mit seiner Rolle als Luke Skywalker in den "Star Wars"-Filmen sowie in "Star Wars: The Mandalorian" groß geworden ist, versteht es einfach, die Leute zu unterhalten. So nimmt jedes Gespräch einen witzigen Verlauf – zumindest habe ich noch nichts Gegenteiliges gesehen.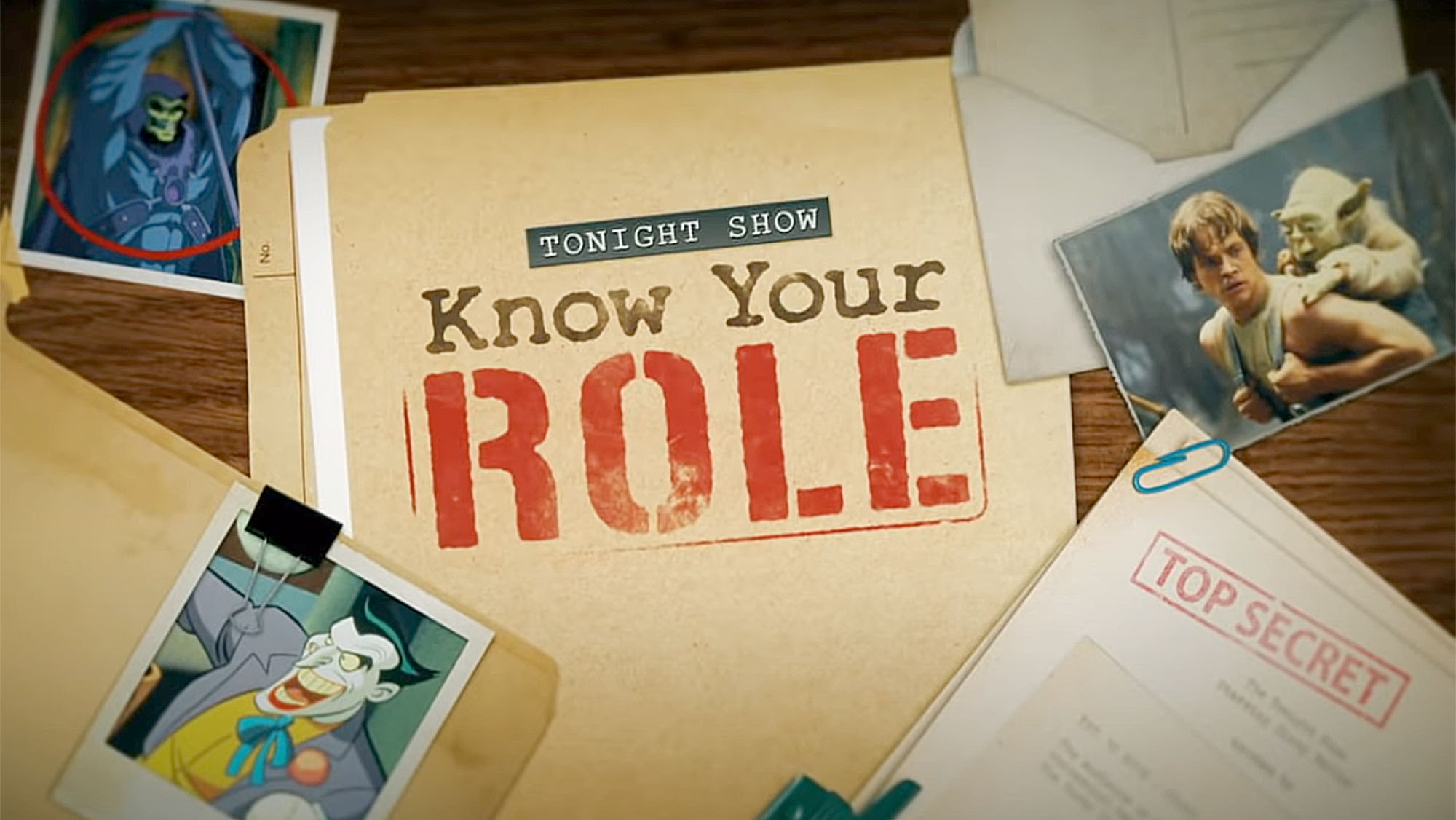 Diese Woche war Mark Hamill zu Gast bei "The Tonight Show Starring Jimmy Fallon". Man ahnt es schon, dass das Aufeinandertreffen von Jimmy Fallon und Mark Hamill besonders witzig werden dürfte. Und richtig, zumindest ich musste sowohl beim Gespräch über Mark Hamills aktuelle Aktivitäten als auch beim Quiz "Know Your Role" das eine oder andere Mal lachen.
Kommen wir zuerst zu den aktuellen Aktivitäten: Wer Mark Hamill besser kennt oder sich schon einmal meinen Beitrag zu ihm in unserer Rubrik "In weiteren Rollen" durchgelesen hat, der weiß, dass Mark Hamill zwar lange auf die Rolle des Luke Skywalker festgelegt wurde, sich aber dann in einem anderen Bereich einen Namen gemacht hat: als Synchronsprecher für animierte Figuren. In dieser Eigenschaft macht er aktuell wieder Promo für eine neue Produktion, und zwar ist er als Skeletor in der Netflix-Produktion "Masters of the Universe: Revelation" zu hören. Davon gibt's im Video einige Kostproben, und Mark Hamill liefert ein paar Hintergrundinfos, sowohl zu der Msters-Produktion als auch zu seinem lange geheimgehaltenen Auftritt in "Star Wars: The Mandalorian".
Und dann gibt's in der Late Night-Sendung auch noch das kleiner, aber feine Quiz "Know Your Role", in dem Moderator Jimmy Fallon Mark Hamill ein paar Fragen zu seinen Rollen als Luke Skywalker, Batman und Skeletor (was für eine Liste…!) stellt – auch das ist sehr witzig und absolut sehenswert, wenn der Schauspieler sagen muss, welche Behauptungen zu seinen Rollen wahr sind oder erfunden.