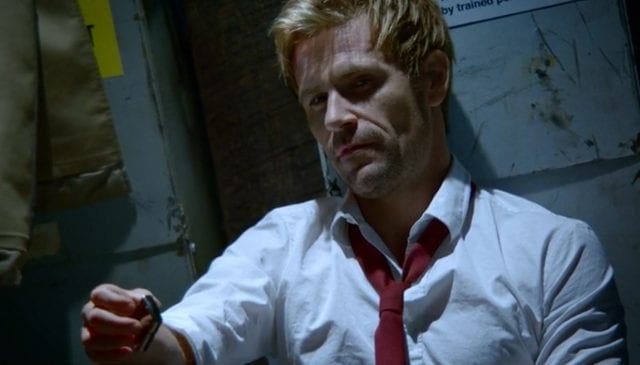 "My name is John Constantine. I'm the one who steps from the shadows, all trench coat and arrogance. I drive your demons away, kick'em in the bullocks and spit on'em when they're down." (John Constantine)
Mit diesen Worten führt sich Constantine nun also ein. Okay, am Ende der Folge gibt es dieses Statement, die eigentlichen ersten Worte lauten "make it nice and tight, love". Der Höllenverdammte John Constantine liegt zunächst freiwillig in einer psychischer Klinik um sich einer Elektroschock-Theraphie zu unterziehen.
"In my line of work, there are days you just need to forget. But some you never willy" (John Constantine)
Wir werden mitten in seine Geschichte geworfen und erhalten auch gleich zu Beginn eine kleine Demonstration seiner Arbeit. Etwas schade, hatte ich doch gehofft, dass man entweder sieht, wie er in diese Welt eintaucht und sie kennen lernt oder wir anderweitig langsam herangeführt werden. Ein wenig geschieht dies aber durch das "Aufwachen" von Liv, die scheinbar der eigentliche zentrale Charakter sein wird, deren Geschichte die Serie erzählen wird.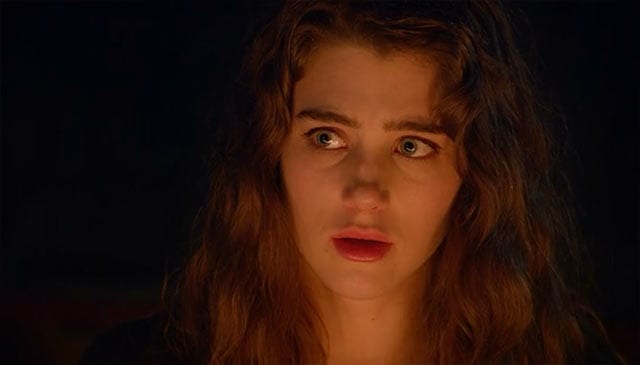 Neben den beiden sind im ersten Cast auch zwei bekannte Serien-Gesichter zu sehen. Harold Perrineau und Jeremy Davies aus LOST geben sich die Ehre. Ersterer scheint zudem auch eine etwas größere/längere Rolle zu haben, als zuletzt in Z Nation. Insgesamt fügt sich der Cast zunächst sehr gut ein.
"What just happened?" – "Ghost train." (Liv & Constantine)
Viel Zeit dazu haben sie beileibe nicht. Dämonen sind sofort am Start, Personen werden bedroht, besetzt, bewegt, gestorben. Dabei ist die Darstellung teilweise wirklich drastischer als ich erwartet hätte. Definitiv kein FSK 12. Dabei sind jedoch die Effekte deutlich weniger trashig als ich befürchtet hatte. Gerade die Regen-Szene war durchaus nett anzuschauen, auch wenn das natürlich mehr bewusste Schau als wirklich notwendiger Zweck war. Aber scheinbar alles vielmehr der Startschuss zu viel mehr.
"You bastards are gonna own me." (John Constantine)
Ein sehr gelungener Auftakt. Ich hatte mich sehr auf die Serie gefreut und der Pilot hat nicht enttäuscht. Die Bildsprache gefällt mir, das Tempo ist hoch, ein Brite in der Hauptrolle mit losem Mundwerk und gutem Humor ist eh immer gut und Spannung ist auch vorhanden. Natürlich bleibt die Frage, wie tiefgreifend und verstrickt die Geschichte letztlich wird. Wenn es aber nicht bei losem Episodenwerk bleibt, könnte das richtig gute Unterhaltung werden!

-->