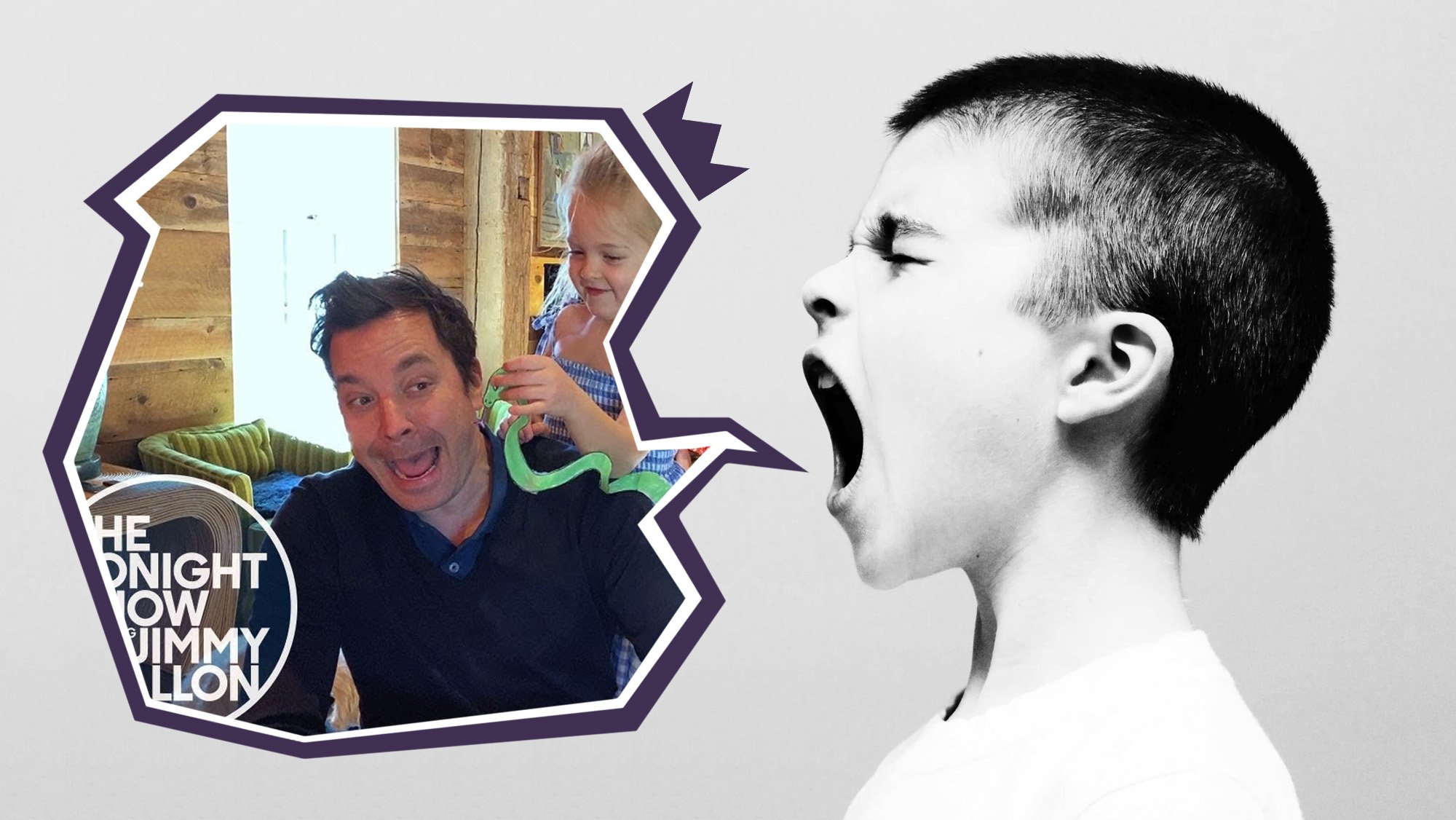 Es ist mal wieder Zeit, sich für das deutsche TV-Programm zu schämen. Und zwar nicht nur, weil das Alternativangebot zu Corona hier so schlecht ist, sondern auch, weil's zum Beispiel die Late Night von Jimmy Fallon so gut macht. Was bei uns mit der "Quarantäne-WG" von Gottschalk, Jauch und Pocher kläglich scheiterte, wirkt gegen das Programm von "The Tonight Show" nochmal erschreckender. Etwas besser macht's ja das ZDF mit eigens produzierten Serien aus dem jeweiligen Zuhause von Schauspielern, Autoren und Produzenten oder mit der leider nur mittelprächtig ankommenden Show von Collien Ulmen-Fernandes. Aber wer wirklich einmal sehen möchte, wie alternatives Fernsehen in Corona-Zeiten funktionieren kann, sollte "The Tonight Show" einschalten oder sich die Videos auf dem YouTube-Kanal der Show vornehmen.
Ein Beispiel: Wir kennen die Musik-Collaborations von Host Jimmy Fallon in seiner Sendung – wenn er mit seiner Band und dem jeweiligen Musikgast einen gemeinsamen Song auf Gegenständen und Kindermusikinstrumenten intoniert. Das gibt's jetzt immer noch – aber alle Musiker sitzen natürlich zu Hause.
Ans Herz gewachsen sind mir auch schon die Home Stories von Jimmy Fallon mit seiner Frau und seinen Kindern. Man kennt das mittlerweile aus eigenen Videocalls im beruflichen Umfeld, dass überall immer mal jemand durchs Bild huscht. Bei Jimmy Fallon wird's einfach ins Programm eingebaut – und es macht großen Spaß, wenn die Kinder ihn mal wieder aus dem Tritt bringen – oder sie einfach die Initiative ergreifen und die Führung übernehmen. Dann gibt's die Spaziergänge von Jimmy Fallon und seiner Frau – wo sie sich normal unterhalten, aber es immer wieder einen witzigen Dreh bekommt ("Ask the Fallons"). Oder wenn Jimmy mit seinem Hund spricht – großartig.
Neues Element ist eine Soap-Opera, die Jimmy Fallon mit prominenten Schauspielern inszeniert. Will Ferrell, Kristen Wiig und Matthew McConaughey wirken darin mit, "The Longest Days of our Lives" heißt die Soap, der Titel ist schön im 80er Jahre Style platziert. Und die Story – soweit vorhanden – ist wirklich abgedreht, ebenso wie die Aktionen der Schauspieler. Tolle Unterhaltung, und deutlich mehr als dieses banale "Ich-sitze-vor-der-Webcam-und-versuche-irgendwas-Albernes-zu-sagen", was wir hier in Deutschland vorgesetzt bekommen haben.
Übrigens ist "The Tonight Show" kein Einzelfall. Auch "Saturday Night Live" geht weiter, in sehr unterhaltsamen Home Editions, zuletzt mit Brad Pitt als Dr. Fauci – der sich vorher gewünscht hatte, dass Brad Pitt ihn spielen sollte, wenn es schon dazu kommt:
Wenn man die Sachen sieht, muss man sagen: Das sind jetzt alles keine komplizierten Sachen, und das ist alles sehr stark homemade – und ich glaube, dass würden viele Kreative in Prominente auch in Deutschland hinbekommen. Man müsste sich nur mehr trauen und ihnen ein Forum bieten. Besser als das bisher Gelieferte wird's vermutlich allemal.
Bilder: The Tonight Show