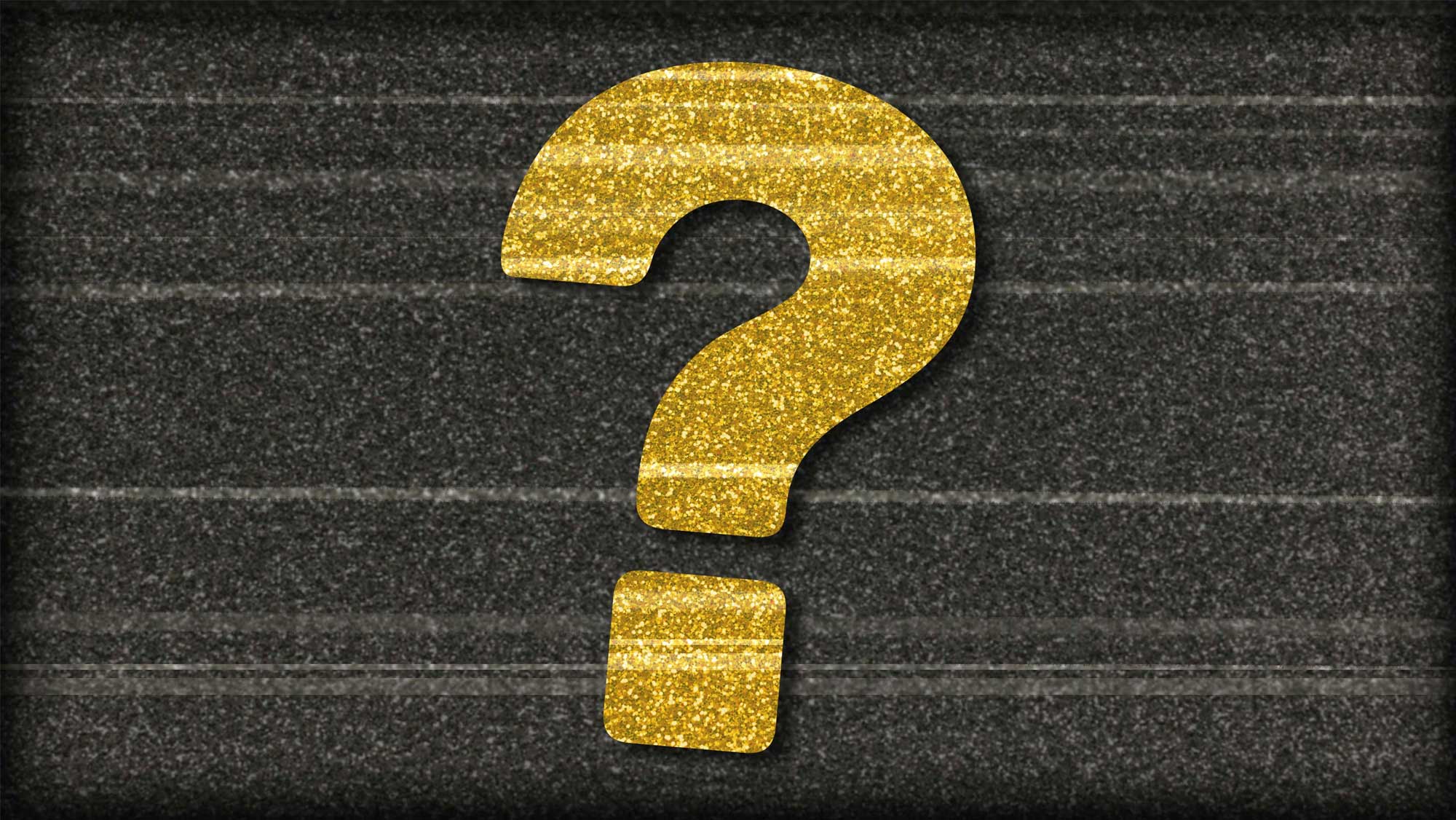 Eine neue Ausgabe von "Das gesuchte Serien-Dings…?!" steht bereit! Erneut gilt es, einen Begriff aus der weiten Welt der TV-Serien zu erraten. Das kann ein Serientitel, eine Serienfigur, ein:e Schauspieler:in, ein Gegenstand, ein Begriff oder was auch immer sein, das irgendwie mit Serien oder Fernsehen zu tun hat. Wie immer gibt es dazu 20 Hinweise, die nach und nach ein konkreter werdendes Bild zeichnen. Schafft ihr es, das gesuchte "Dings" zu erkennen und wenn ja, wann genau?
INFO: Ihr könnt das Rätsel schriftlich hier im Blogbeitrag spielen (einfach runterscrollen!) oder es euch in Form eines Videos ansehen und miträtseln.
Das gesuchte Serien-Dings ist…?!
1
Das "Dings" gibt es seit 1985.
3
Jon Hein hat damit zu tun.
4
Eigentlich geht es aber auf das Jahr 1977 zurück.
5
Und auf eine Serie mit 11 Staffeln.
6
Diese spielt im Comedy-Bereich.
7
Beim "Dings" handelt es sich um einen Begriff.
8
Ursprung ist eine Folge namens "Hollywood: Part 3".
9
Im Mittelpunkt steht Schauspieler Henry Winkler…
11
… in der Serie "Happy Days".
12
Die Phrase beschreibt einen bestimmten Moment,
13
in dem eine Serie ihren Höhepunkt überschritten hat…
14
… und sich unpassend oder absurd entwickelt.
15
Es gibt auch eine Phrase, die Gegenteiliges aussagt:
16
Den deutlichen Qualitätssprung einer Serie.
17
Zurückgeführt auf William Riker in "Star Trek: The Next Generation"…
18
… lautet sie: "Growing the Beard".
19
Winkler demonstriert in der Szene seine Wasser-Ski-Fähigkeiten…
20
… und springt über ein Tier.
Die Auflösung
Na, konntet ihr mit den Tipps erraten, um welche Serie es sich handelt? Aber na klar, es ist:

"Jumping the Shark"

-->