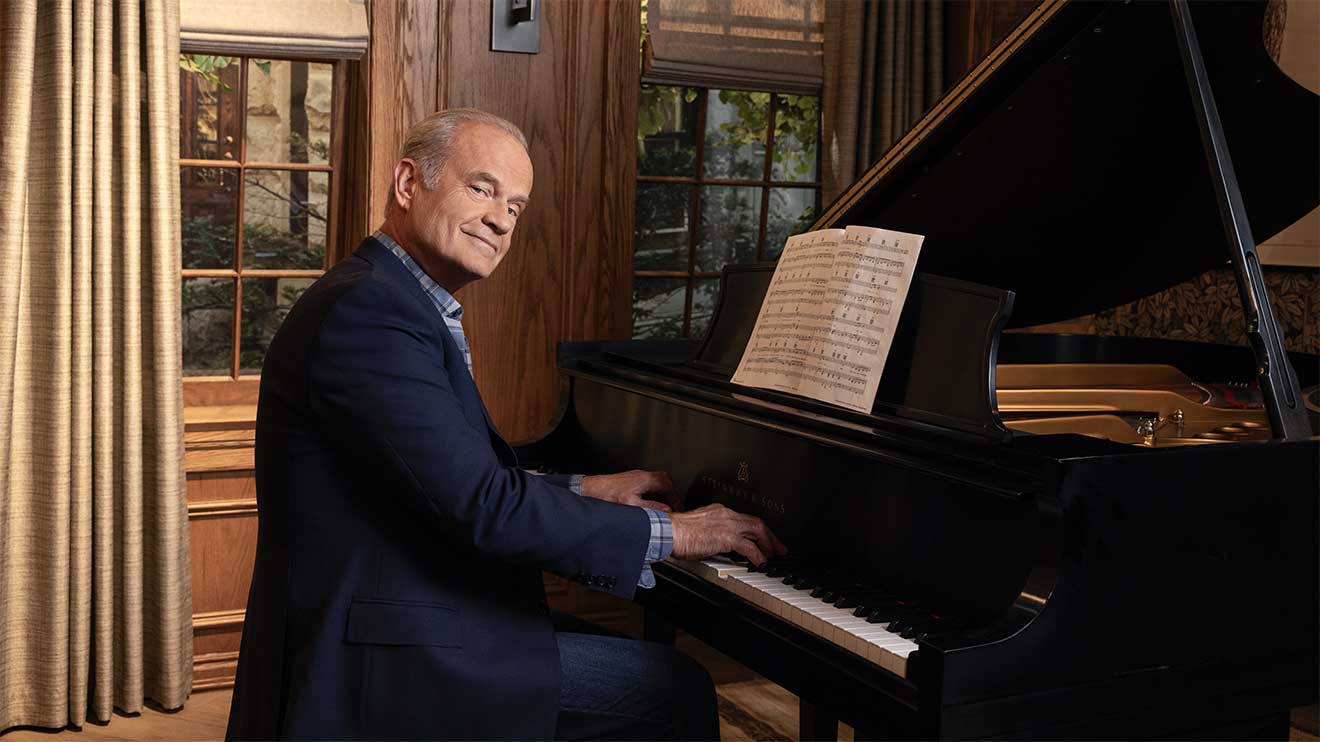 Was für eine Nachricht für alle Serienfans (oder zumindest jene, die sich noch an das Original erinnern können…): "Frasier" kehrt zurück! Kelsey Grammer wird Dr. Frasier Crane in einer neuen Staffel mit neuen Folgen wieder Leben einhauchen. Im Oktober wird die neue Staffel bei Paramount+ starten – auch hier in Deutschland! Zur Feier der Ankündigung wurde direkt mal eine neue Fassung des Titelliedes "Tossed Salads & Scrambled Eggs" von Kelsey Grammer eingespielt – bitteschön:
"Frasier has re-entered the building! No more callers, all-new hang-ups. "
"Frasier" ist ein absoluter TV-Klassiker, der aus der vormals erfolgreichen Serie "Cheers" entsprungen ist, wo die Figure des Dr. Frasier Crane bereits in 202 Episoden zu sehen war. Mit 37 Awards und 107 Nominierungen hält die Serie noch immer den Rekord für die meisten Emmy-Gewinne einer Comedyserie. Vom 16. September 1993 bis 13. Mai 2004 liefen elf Staffeln mit insgesamt 264 Episoden der erfolgreichen Comedyserie beim US-Sender CBS. Jetzt, fast 20 Jahre später, kommen zehn neue Folgen hinzu. Allerdings handelt es sich nicht etwa um eine Fortsetzung in Form einer zwölften Staffel, sondern um ein Reboot als neue "Originalserie".
Hier eine Kurzbeschreibung zu dem, auf das wir uns freuen dürfen:
"Die neue Serie wurde vor einem Live-Publikum in Los Angeles gedreht und folgt Frasier Crane (Grammer) im nächsten Kapitel seines Lebens, als er nach Boston, Massachusetts, zurückkehrt, um sich neuen Herausforderungen zu stellen, neue Beziehungen aufzubauen und sich alte Träume zu erfüllen."
Neben Kelsey Grammer in seiner Kultrolle des Frasier Crane bekommen wir in der Comeback-Staffel auch Jack Cutmore-Scott ("Deception – Magie des Verbrechens") als Frasiers Sohn Freddy, Nicholas Lyndhurst ("Only Fools and Horses…") als Frasiers alter College-Freund Alan, Toks Olagundoye ("Castle") als Alans Kollegin und Leiterin der Psychologieabteilung der Universität Olivia, Jess Salgueiro ("Workin' Moms") als Freddys Mitbewohnerin Eve und Anders Keith als Frasiers Neffe David zu sehen. Mit Sicherheit wird darüber hinaus auch der ein oder andere Gaststar aus alten Zeiten einen Besuch abstatten. Hauptverantwortlich für das Drehbuch der neuen Staffel zeichnen sich Chris Harris ("How I Met Your Mother") und Joe Cristalli ("Life in Pieces").
Neue Staffel "Frasier" (2023) in Deutschland sehen
Die neue Staffel "Frasier" wird ab Donnerstag, den 12. Oktober 2023, auf Paramount+ in den USA starten. Hierzulande geschieht das quasi-zeitgleich, dank Zeitverschiebung aber technisch gesehen erst am 13. Oktober – das Datum solltet ihr euch also merken. Zum Auftakt gibt es direkt zwei der neuen Folgen, danach dann wöchentlich eine weitere.
Abschließend noch ein paar Szenenbilder, die uns einen ersten Vorgeschmack auf die neuen Folgen "Frasier" liefern: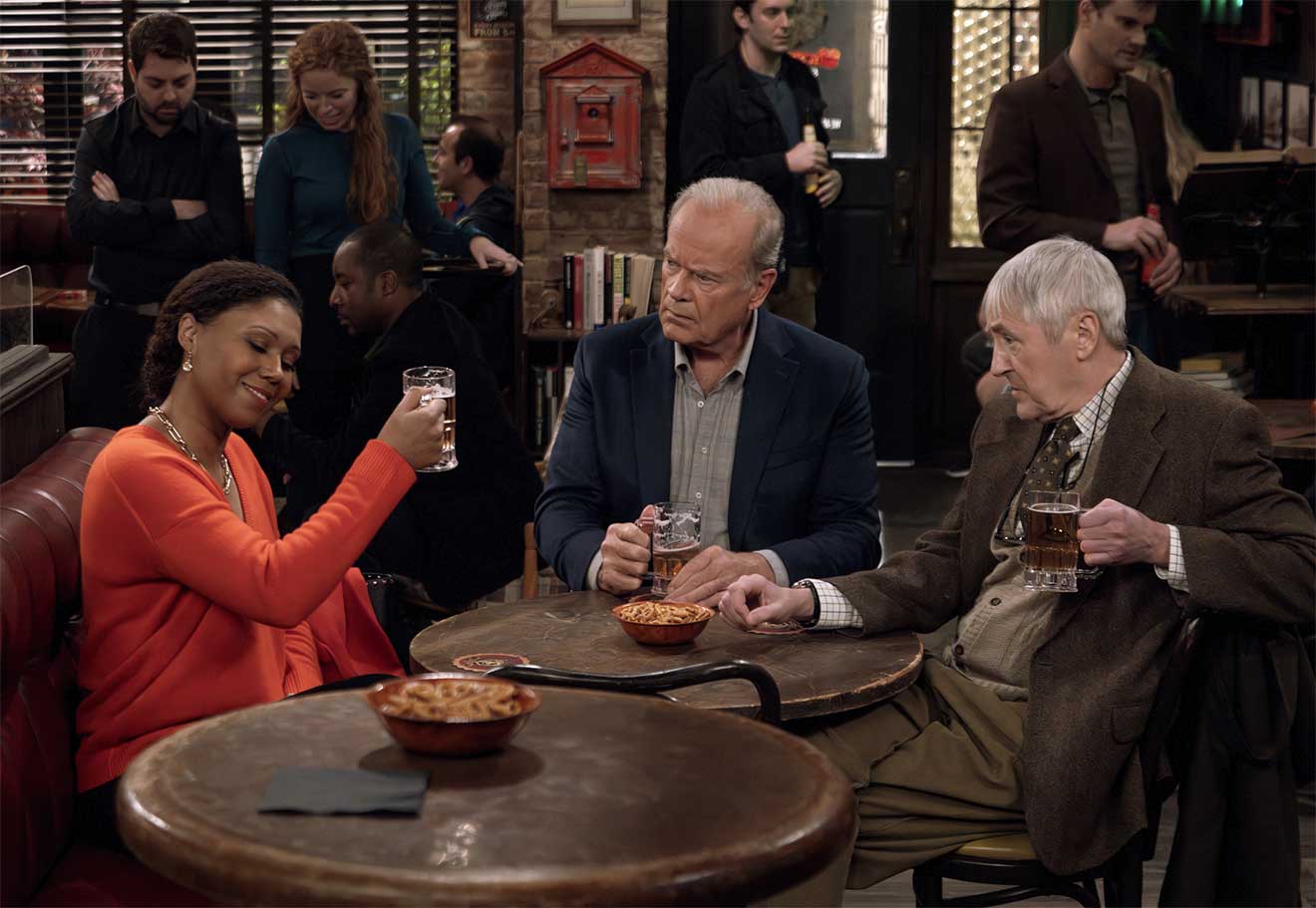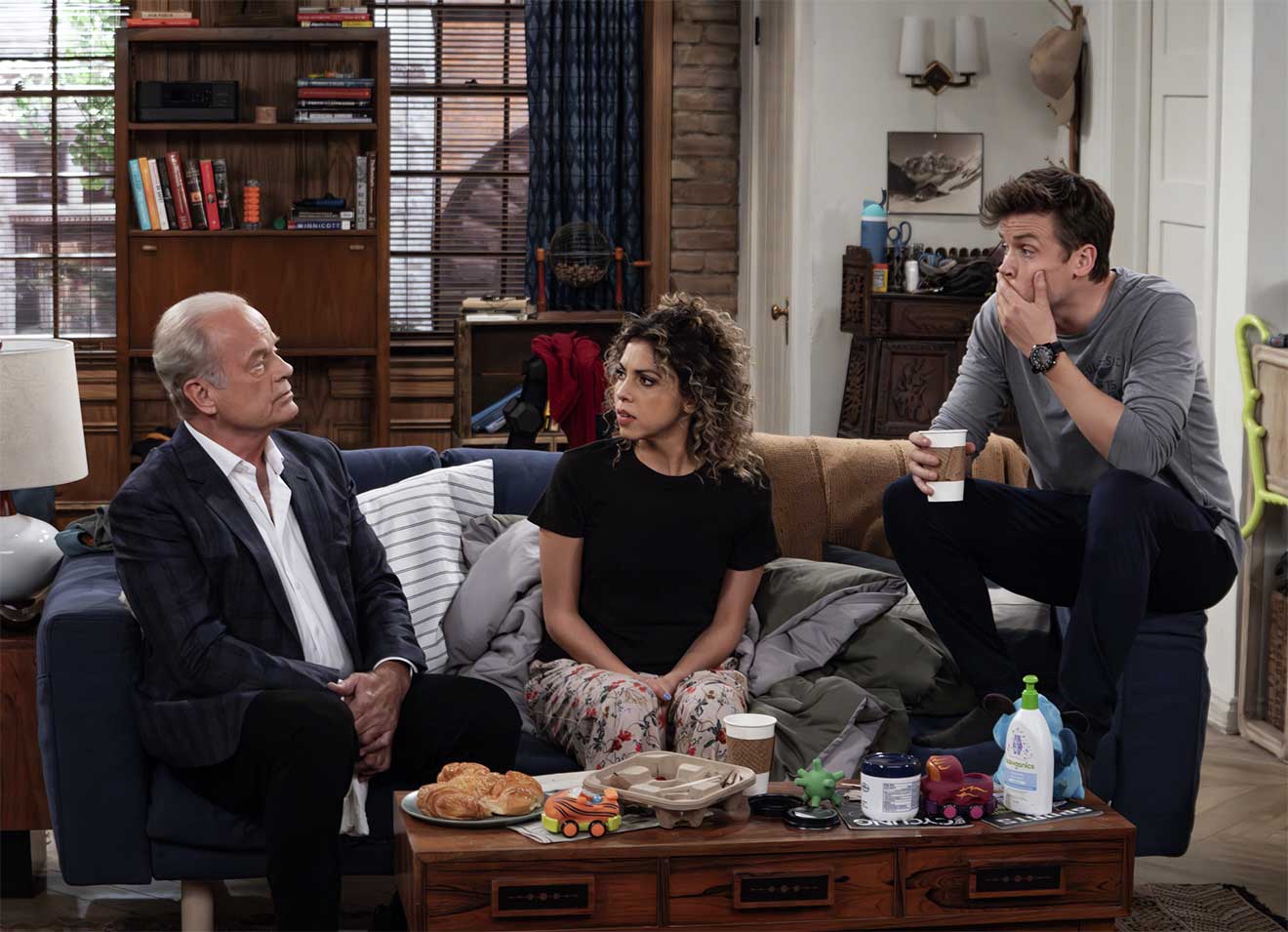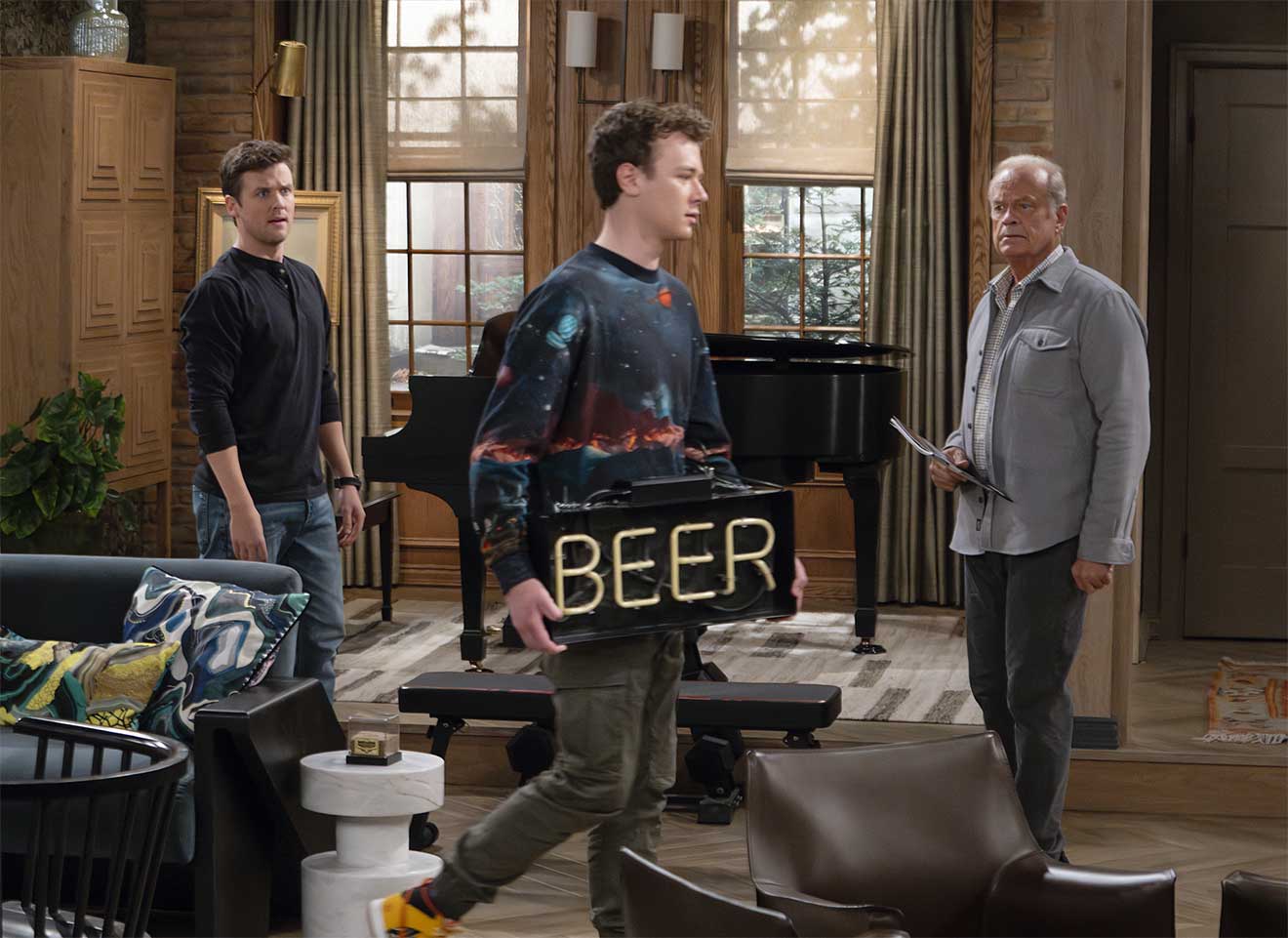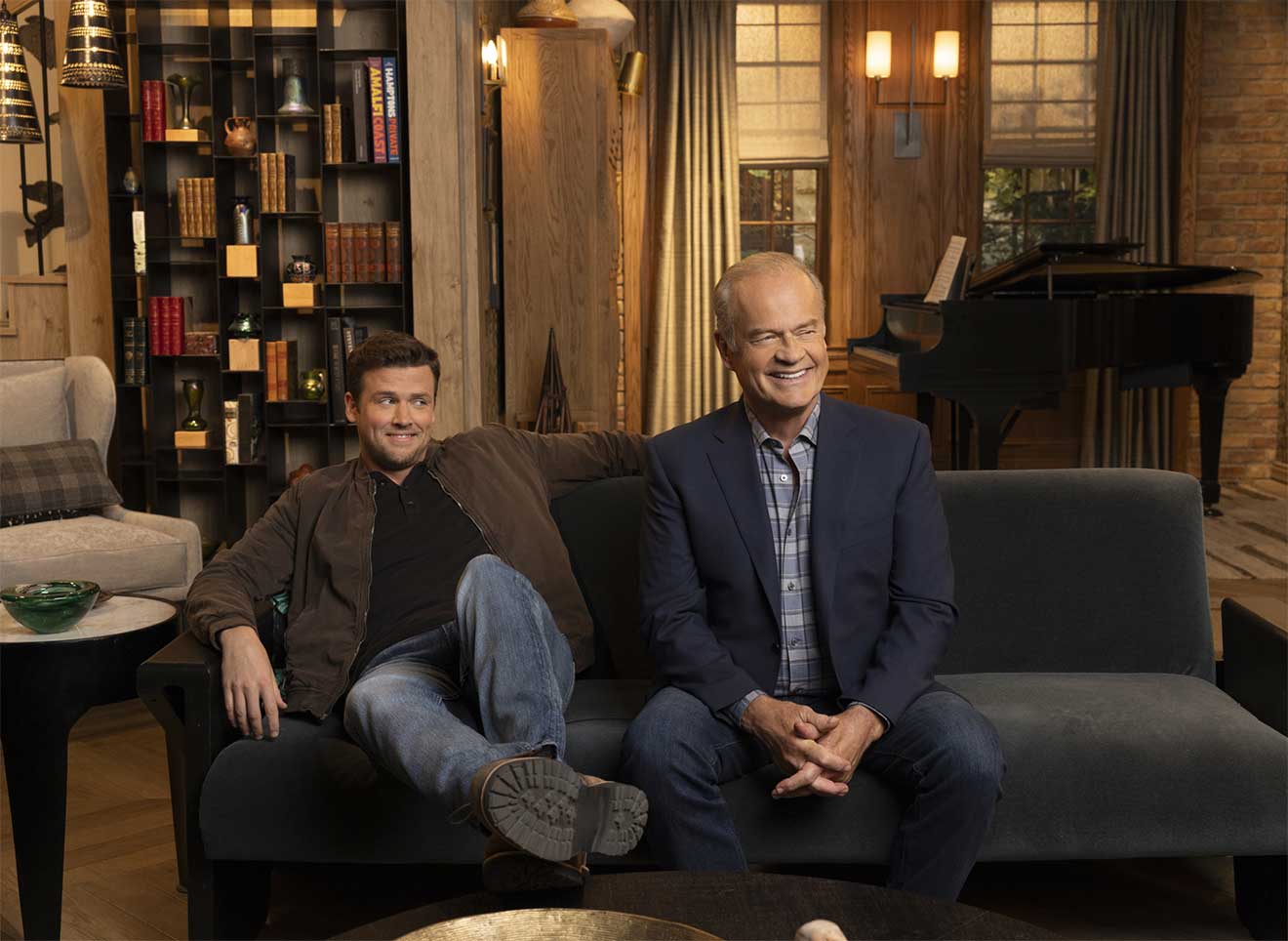 Bilder: ©Paramount

-->