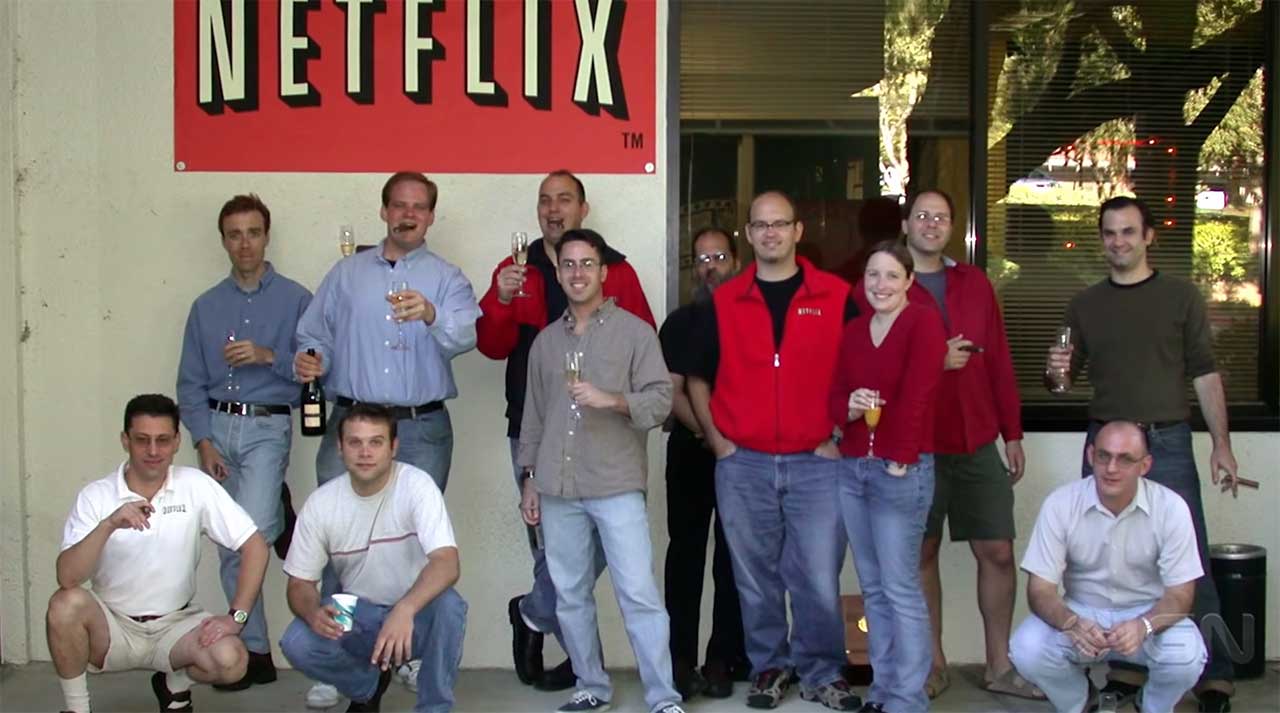 Heute ist Netflix DAS Synonym für dezentrales On Demand-Streaming von Serien aber auch Filmen. DER große Player, DIE Benchmark, DAS Unternehmen, das ein eigenes "and Chill" in der Umgangssprache erhalten hat. Aber wie jedes große Unternehmen hat auch Netflix klein begonnen. Und nicht ganz mit dem, was das Unternehmen mittlerweile zu einem der größten Produzenten der Welt hat werden lassen.
Die Dokumentation "Netflix vs the World" will die Anfänge des einstigen DVD-Versandhandels sowie die Entwicklungsschritte hin zum weltweit agierenden Streaming-Giganten aufzeigen. Der erste Trailer macht schon einmal Interesse, da viele Mitschaffende aber auch Zeitzeugen des Medienwandels zu Wort kommen.
"This documentary charts Netflix's two-decade rise and transformation of home entertainment, content production and the entertainment industry itself through the voices of its founders, rivals, and industry experts."
Damit es zur kompletten Dokumentation kommt, braucht das Filmemacherteam jedoch Unterstützung. Finanzielle. Die wird aktuell über Kickstarter gesucht. Solltet ihr Interesse an der Produktion haben: Ab 15 Dollar Beteiligung erhaltet ihr voraussichtlich in etwa einem Jahr den Film in 4K-Auflösung zum Download.
UPDATE: Leider konnte das angestrebte Finanzierungsziel nicht erreicht werden und es konnte "nur" 6.460 der angepeilten 22.115 Euro eingeholt werden. Dennoch scheinen die Macher gewillt, ihr Projekt trotzdem (ggf. mit weniger Mitteln und entsprechend kleinerer Skalierung) umsetzen zu wollen, denn nach der gescheiterten Crowdfunding-Phase Ende Dezember gab es ein paar Updates zu Animationstests und weiteren Fortschritten der Produktion. Ob das einst angestrebte Timing eingehalten werden kann und wir überhaupt einen Film zu sehen bekommen, ist daher fraglich, aber schön wäre es schon.
via: theawesomer