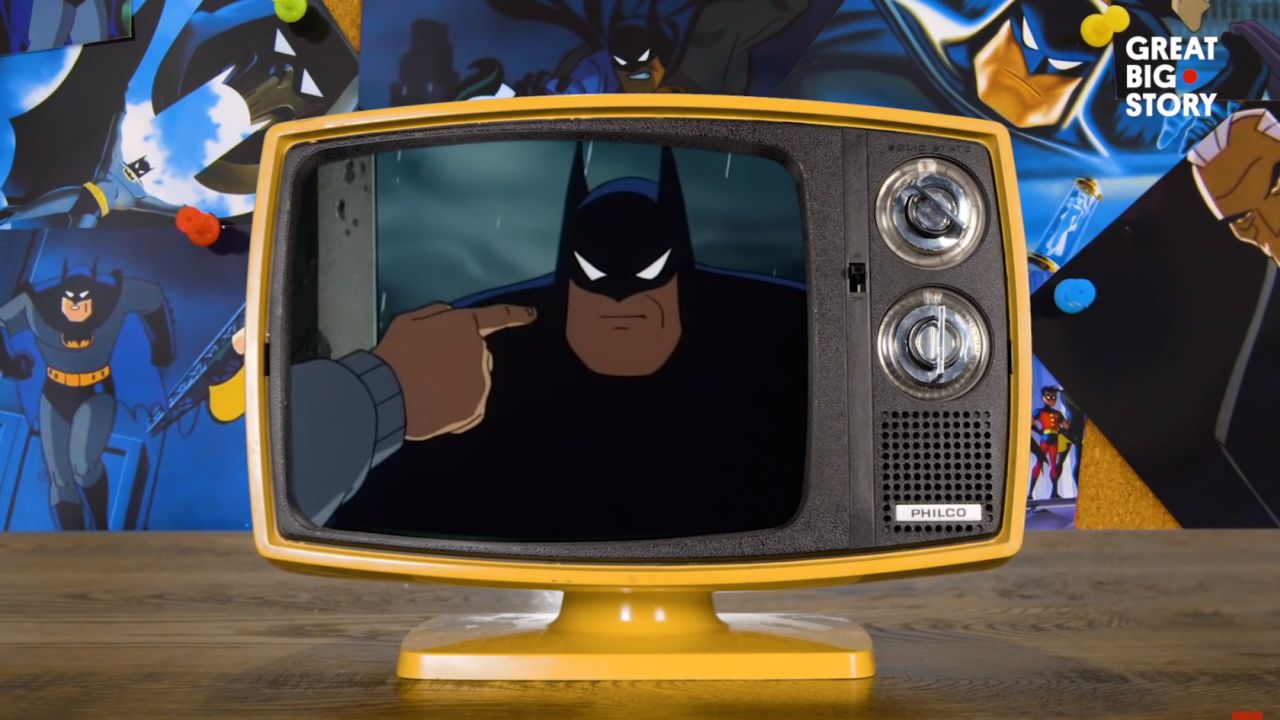 Wenn ich heute einen Batman Comic auf Deutsch lese, dann höre ich in meinem Kopf immer noch die Stimme von Eberhard Haar. Er sprach hierzulande den berühmten Mitternachtsdetektiv in der Zeichtrickserie "Batman – The Animated Series", die bei uns ab 1993 auf Pro Sieben ausgestrahlt wurde. Was für mich Eberhard Haar ist, ist für viele Amerikaner Kevin Conroy – die Stimme hinter der Maske. Seit nunmehr fast drei Jahrzehnten spricht der Fanliebling den düsteren Helden mit einer ruhigen, tiefen und bedrohlichen Stimme. Der Theaterschauspieler sprach ihn nicht nur in der Zeichentrickserie, sondern darüber hinaus auch in vielen Animationsfilmen. Das Medienunternehmen Great Big Story widmet sich in diesem Clip mit tollen Animationssequenzen dem außergewöhnlichen Sprecher.
"With my voice I tried to create a dark, gritty, filthy New York street."
Jüngst durfte Kevin Conroy in dem DC-Serien-Event "Crisis On Infinite Earth" die Rolle eines gealterten Bruce Wayne auch vor der Kamera spielen. Nur ein weiterer Beleg dafür, wie sehr seine Darbietung, insbesondere in Fankreisen, geschätzt wird.
via: geeksaresexy