So! Wir hatten die Gilmore Girls, wir hatten den Mann aus Atlantis und zuletzt Parker Lewis. Aber jetzt mal Butter bei die Fische: Was wären Serienklassiker ohne die ersten und wahren Helden in Strumpfhosen? Wagen wir ein Experiment:
Batman 1966 Television Series HD - Theme Song Opening & Closing Credits in 1080p High Definition
Hat hierbei jemand nicht mitgesungen? Da werden bei mir gleich Kindheitserinnerungen wach, als Batman und Robin damals Anfang bis Mitte der 90er (also nach einem Vierteljahrhundert Verzögerung) im vietnamesischen Fernsehen in einem von insgesamt zwei verfügbaren Kanälen auftauchten. Trotz der äußerst kritischen Haltung meiner Großmutter der Gewalt gegenüber trugen vermutlich die bunten Farben – allen voran Robins Kostüm – dazu bei, dass ich diese Serie trotzdem schauen durfte.
Batman: The Complete Television Series | Riddler Fight | Warner Bros. Entertainment
Maskierte Helden
Die Thematik, dass jemand einen Teil seiner Identität hinter einer Maske verschleiern konnte, hat mich schon immer fasziniert. Da gleitet man nur die Rutschstange runter und wird zu etwas gänzlich anderem. Selbst, wenn man's nicht ist, hat man immer das Wissen, dass es jeder Zeit möglich ist. Seit letztem Weihnachten bin ich auch stolzer Besitzer eines Batman-Pyjamas. Wisst ihr Bescheid.
Superheld und Ratgeber
Adam West und sein Bildungsauftrag: Ob als Batman oder Bruce Wayne – keine Weisheit war ihm zu peinlich, um diese nicht mit seinem Serienkumpanen – vor allem aber den Menschen vor dem heimischen TV – zu teilen.
Batman 66 - Schlaumeier-Sprueche.avi
Holy Robin!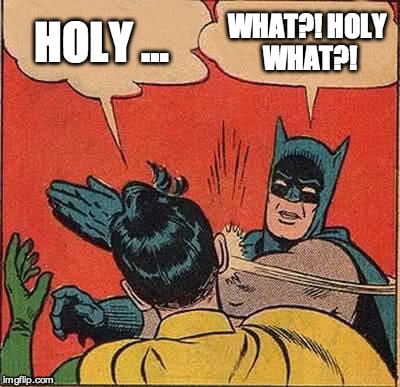 Der gut aussehende, trottelige, klugscheißende Sidekick und seine Punchline. Ob nun ungewollt lustig oder nicht – mir persönlich fällt es schwer, mich hierbei nicht zu amüsieren.
Was vermutlich nur wenige wissen: Burt Ward hatte für seine Rolle als Robin keinen Stuntdouble und verdiente hierfür in der ersten Staffel rund 355 US-Dollar die Woche. Er ist im Besitz des schwarzen Gürtels in Karate. Bei seinen Schulprüfungen gehörte er zu den Top 3% in den Fächern Mathematik und Naturwissenschaften.
"In the first show I was hurt 5 times and in fact on the first day I was almost killed. I said to Adam that if it keeps up like this I wouldn't make it to the second show. […] so what they did is instead of using a fake type magnesium explosion, they used real dynamite and nearly blew down the sound stage." (Burt Ward)
Als Ward einst gebeten wurde, an der Havard Universität über seine Figur in der Serie zu sprechen hatten sich Studenten als Sicherheitsleute verkleidet und ihm sein originales Robin-Kostüm abgenommen, das er mitgebracht hatte – mit dem Versprechen darauf aufzupassen. Während seiner Rede stand ein Student auf und sagte: "Wann ist ein Kostüm kein Kostüm? Wenn es gestohlen ist."
Daraufhin wurde es dunkel und die Meute verschwand mit dem Umhang, händigte es Ward aber später zurück – jedoch nicht ohne zuvor damit für Fotos posiert zu haben. Der Rädelsführer der Truppe war niemand Geringeres als der heutige Showmaster Conan O'Brien.
Der Serien-Steckbrief
Name: Batman (Original: Batman)
Genre: Action, Adventure, Comedy, Superhero fiction
Laufzeit: 25 Minuten
Folgen: 120 in 3 Staffeln
Erstausstrahlung: 12. Januar 1966 in den USA, 01. Oktober 1989 auf Sat1
Darsteller: Adam West, Burt Ward, Alan Napier, Neil Hamilton, Stafford Repp, Madge Blake, Yvonne Craig
---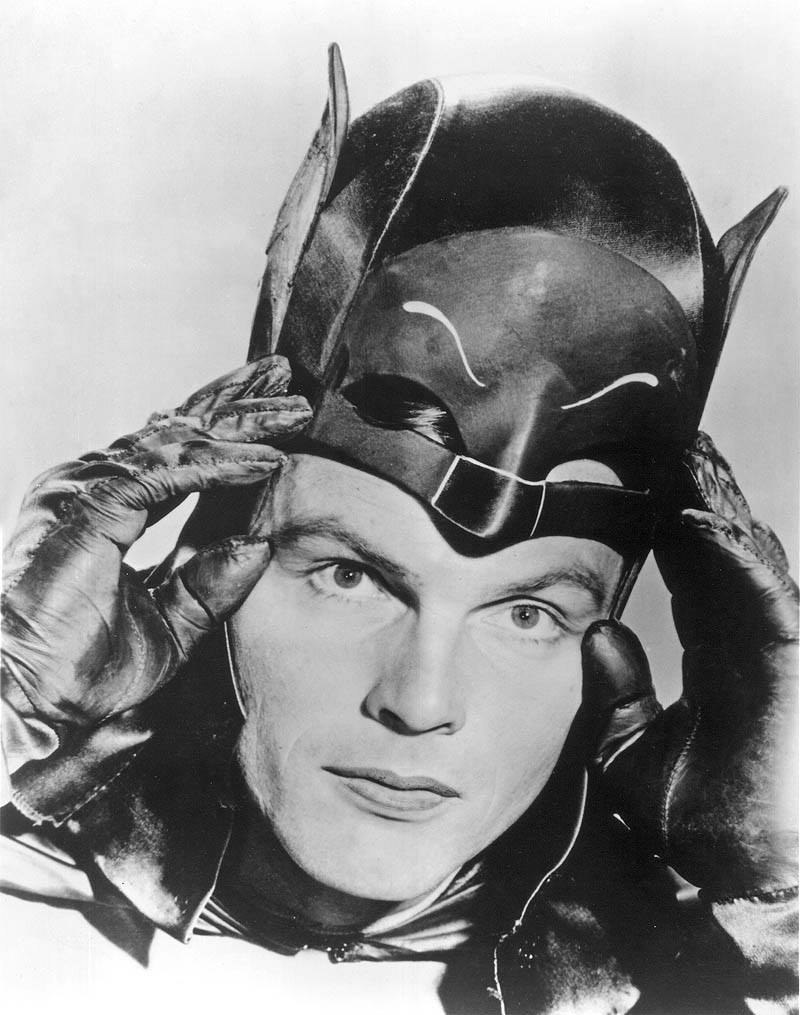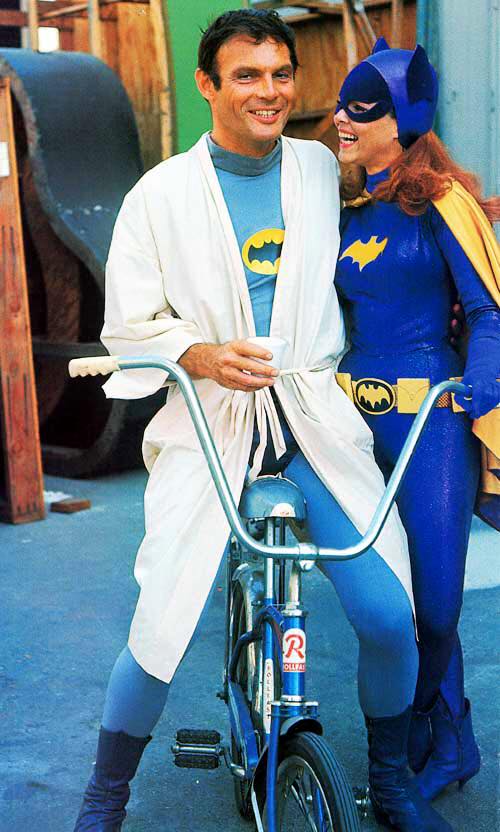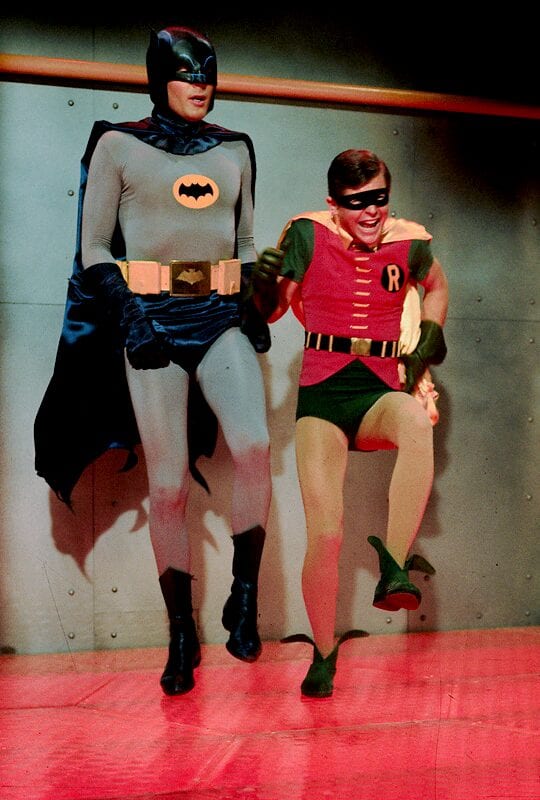 -->