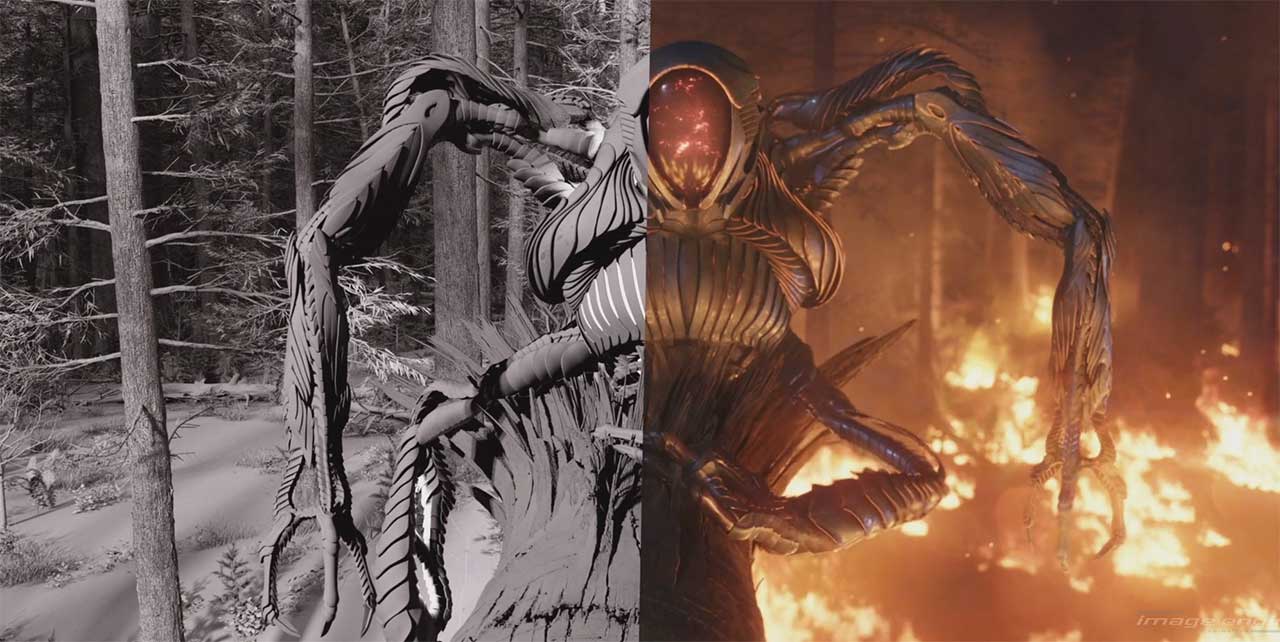 Einen Ersteindruck zum Auftakt der neuen Netflix-Serie "Lost In Space" hat Jonas euch ja bereits sowohl serien-technisch als auch im Bezug auf Product Placement gegeben. Image Engine VFX hat jetzt ein kleines Making of-Video zu den von ihnen bereitgestellten visuellen Effekten bereitgestellt. Dabei bekommen wir nicht einfach nur das schön anzusehende Ergebnis zu sehen, sondern eben auch ebenhafte Zwischenschritte der visuellen Effekte.
"Netflix's intergalactic search for home has its roots in classic 60s sci-fi, but the series relaunch needed a modern-day boost. In stepped Image Engine with an exciting brief: re-imagine the galactic adventure using the latest in computer graphics technology. The result is a cosmic experience brought down to earth using the latest in photoreal visual effects, all designed to enhance and augment the emotional narrative…and show robots fighting in space."
Viele weitere Informationen zu den Herausforderungen in der Umsetzung dieser visuellen Effekte gibt es auf der Projektseite von Image Engine zur Serienarbeit zu lesen.
via: iamag