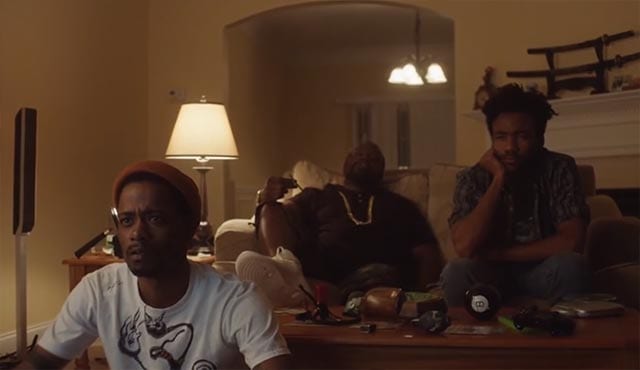 Wer wie ich fand, dass "Community" einen ganzen Deut schlechter geworden ist, als Donald Glover aka Childish Gambino die Serie verlassen hat, dürfte sich nun freuen. Ein neues Format mit dem Titel "Atlanta" zeigt Glover nicht nur wieder auf der Mattscheibe, er hat die FX-Serie auch geschrieben. Passenderweise geht es auch um Rap und Lifestyle und Popkultur.
"Atlanta follows two cousins on their way up through the Atlanta rap scene whose opposing views on art versus commerce, success and race will make their quest anything but easy."
Zehn Episoden soll es ab September auf FX zu sehen geben vom "Twin Peaks mit Rappern", wie Glover das Projekt bescheiden umschrieben hat. Hier die ersten beiden Teaser:
Donald Glover Atlanta Tv Show Trailer - Childish Gambino (Like, Share!) (2 of 3)
Donald Glover Atlanta TV show trailer from The People Vs. OJ Finale - Childish Gambino (1 of 3)
Ein neues Album von Childish Gambino ist dazu auch noch in der Mache. Ich freu mich auf beides!
via: bewaremag