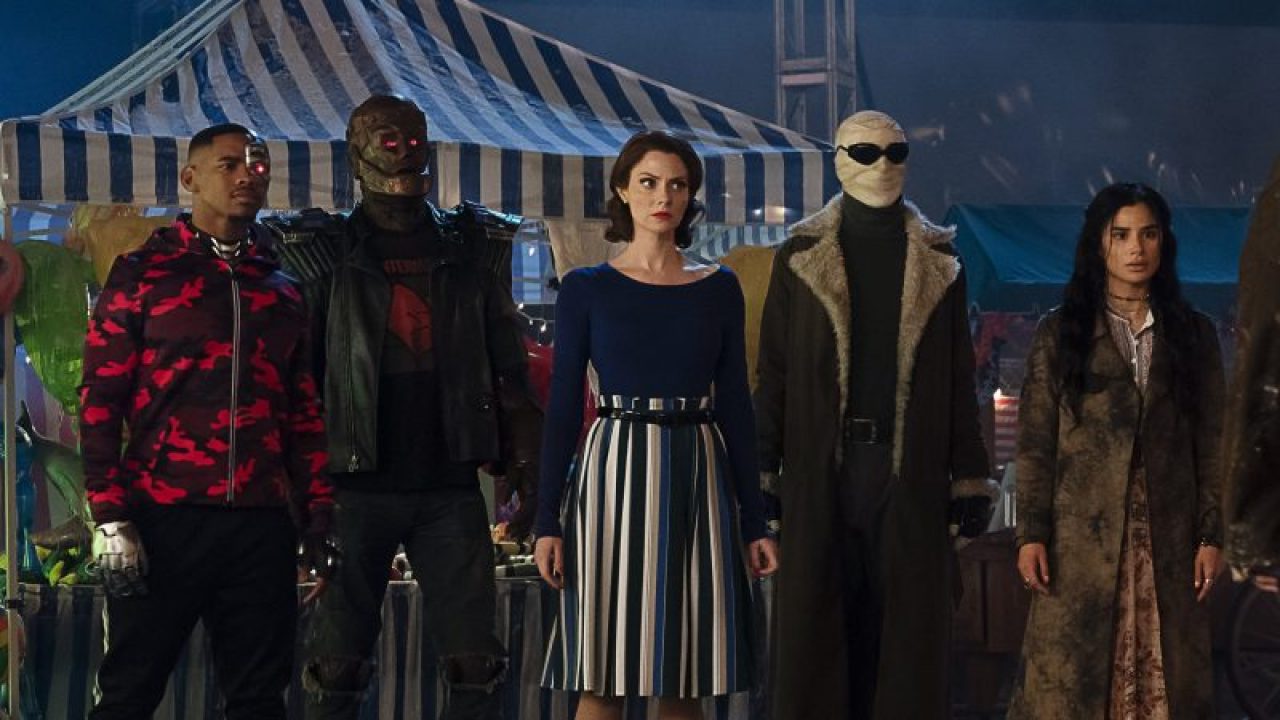 Die schrillen DC-Helden der "Doom Patrol" kehren zurück. Wer die etwas andere Superhelden-Serie bislang verfolgt hat, der weiß dass es bislang um nichts geringers als die Abwendung der Apokalypse ging. Und auch diesmal müssen die Außenseiter um Negative Man, Cyborg und Robotman den Untergang verhindern. Zuletzt wurde Chief (gespielt von Timothy Dalton) Zeuge, wie seine Tochter Dorothy (Abigail Shapiro) gegen die böse Gottheit namens The Candlemaker antrat. Jetzt wird der Kampf fortgesetzt. Der wirre Teaser deutet es schon an – es wird wieder abgefahren.
"We're all the way through looking glass."
Leider habe ich es noch nicht geschafft mir die gefeierte Serie anzuschauen. Wer aber unkonventionelle Comicadaptionen mag, der dürfte hier richtig aufgehoben sein. Fans können sich außerdem auf neue Schurken wie die Sisterhood of Dada, sowie Monsieur Mallah und The Brain freuen.
"Doom Patrol", Staffel 3 startet am 23. September auf dem US-Streamingdienst HBO Max. Hierzulande darf mit einer zeitnahen Veröffentlichung auf Amazon Prime Video gerechnet werden.
via: gizmodo