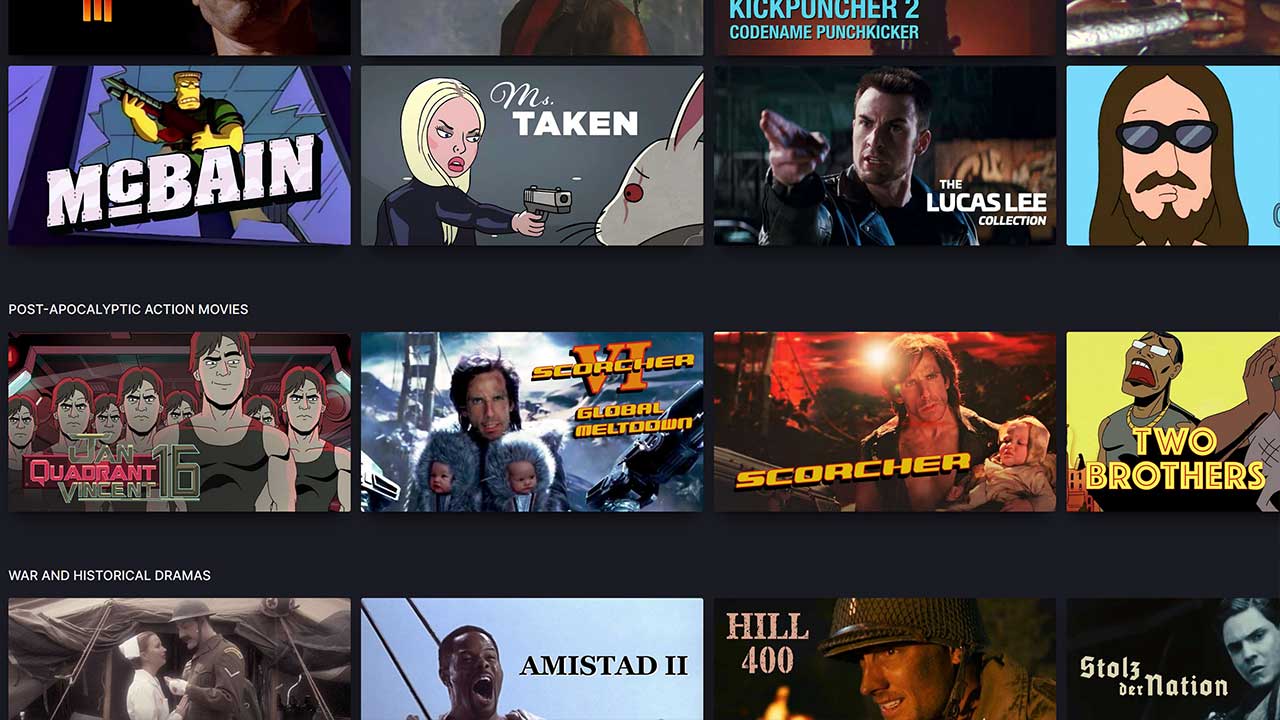 Wir hatten vor einer Weile mal ein "AWESOME 5" zu den besten Serien in Serien hier im Blog, Nestflix führt die Meta-Unterhaltung nochmal einen Schritt weiter. Im Stile einer Streaming-Plattform aufgebaut gibt es hier allerlei fiktive Serien, Filme und TV-Sendungen zu sehen, die jeweils in echten Serien, Filmen und TV-Sendungen vorgekommen sind. Also sowas wie "Itchy & Scratchy" bei "The Simpsons" oder all das "Interdimensional Cable TV" aus "Rick and Morty". Dazu gibt es allerlei Informationen zu Länge, Ursprungs-Format sowie ein paar Szenenbilder zu sehen. Tolle Stöber-Plattform!
"The platform for your favorite nested films and shows. Fictional movies within movies? Got 'em. Fake shows within shows? You bet. Browse our selection of over 400 stories within stories."
Lynn Fisher hat das Projekt umgesetzt, das ihr unter Nestflix.fun erreichen könnt.
via: eay