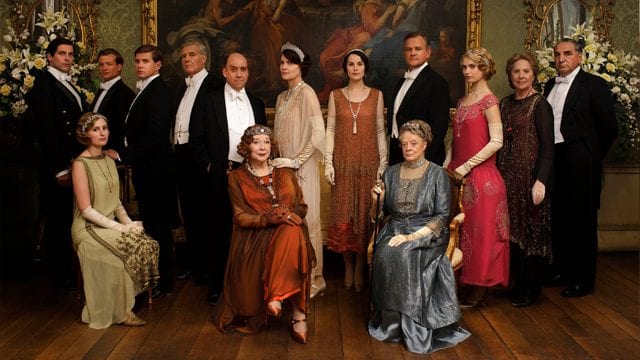 In dieser Woche konnte die preisgekrönte Dramaserie "Downton Abbey" den Vitrinenschrank mit den Auszeichnungen um einen weiteren Award ergänzen: der National Television Award in der Kategorie Drama ging in diesem Jahr an unser Lieblingskostümdrama.
Da die Serie bekanntermaßen Ende letzten Jahres ihr Ende gefunden hat – ein wunderbares Ende noch dazu – war es nicht weiter erstaunlich, dass dieser Preis in diesem Jahr an Julian Fellowes und das ganze Team rund um diese Serie ging.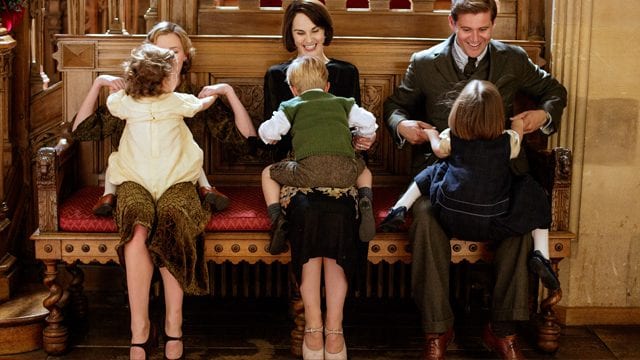 Der National Television Award wird nämlich von den Zuschauern gewählt, was die Berechtigung der Auszeichnung natürlich nicht schmälern soll. Sogar ausländische Serien sind unter den bisherigen Preisträgern, denn im Gegensatz zu den BAFTA Awards (British Academy of Film and Television Arts) geht es hier nur um die Ausstrahlung in den heimischen Gefilden und nicht unbedingt nur um britische Produktionen. In diesem Jahr musste sich "Downton Abbey" aber einer reinen britischen Konkurrenz stellen: "Doctor Who", "Broadchurch" und "Casualty" (die weltweit am längsten laufende Krankenhausserie). Namhafte Konkurrenz also.
"It's been an incredible six years … thank you for coming on the journey with us." (Laura Carmichael / Lady Edith)
Und was gibts Neues zu den Filmgerüchten?
Wir hatten in den letzten Beiträgen immer mal erwähnt, dass die Gerüchte um einen "Downton Abbey" Film immer hartnäckiger wurden und auch die Castmitglieder dieser Idee, bis auf Maggie Smith, offen und positiv gegenüberstehen.
Und auch bei den National Television Awards war dies ein Thema und wir haben nun sogar eine offizielle Zahl: 64,5%. So hoch schätzt Julian Fellowes die Wahrscheinlichkeit ein, dass es einen derartigen Film geben wird. Er wäre auf alle Fälle dabei, er gäbe aber noch ein paar Dinge zu klären!
Obacht! Wenn man noch ein paar Dinge klären muss, dann befindet man sich also schon in Verhandlungen.Nice!
Was Fellowes natürlich nicht sagt, ist, wann er sich diesen Film vorstellen kann. Zwei definitive Zusagen gab es im Umfeld der Preisverleihung übrigens auch schon: Hugh Bonneville und Laura Carmichael haben darauf angesprochen gleich ihre Zusage gegeben. Mit einem Lachen in den Augen. So soll es sein.
Es kursiert im Übrigen in den britischen Medien die "Idee", dass es ja auch ein Zeichentrickfilm "Downton Abbey" geben könnte.
Was halten wir denn davon … ?
Bilder: ITV