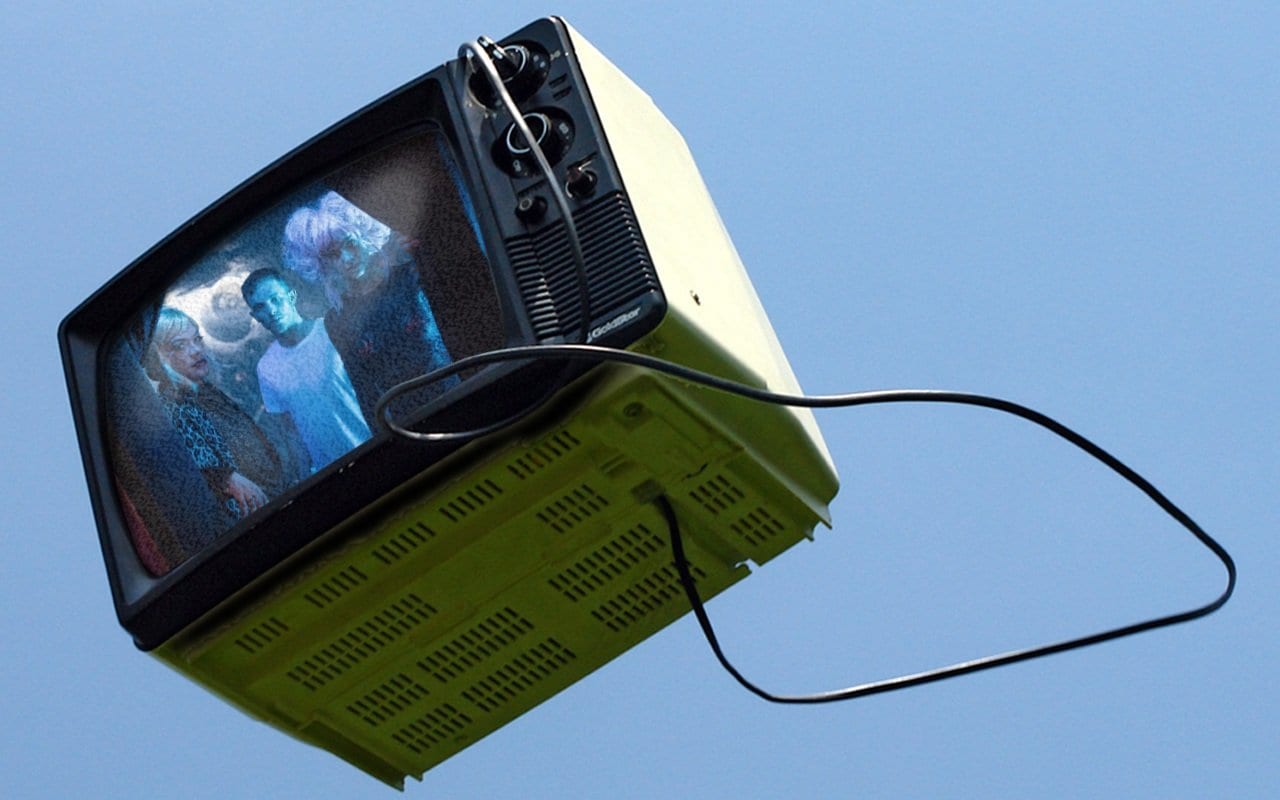 Der November ist da und fegt einen frischen Serienwind durch die kalten Herbsttage. Neben einigen Neustarts, bildet zum Ende der Woche insbesondere unser Teamtreffen auf dem Seriencamp in München ein Highlight.
Montag, 5.11.2018
Die Woche startet für mich düster mit "Die purpurnen Flüsse" (22.15 Uhr, ZDF, S01E01). Zum Auftakt der vierteiligen Mini-Serie verschlägt es zwei Sonderermittler in ein Kloster, um einen bizarren Mord an einem Mönch aufzudecken. Nach zwei erfolgreichen Kinofilmen mit Jean Reno, wurde der Stoff jetzt als Serie adaptiert. Dabei kommt jede Folge mit einem abgeschlossenen Fall in Spielfilmlänge daher.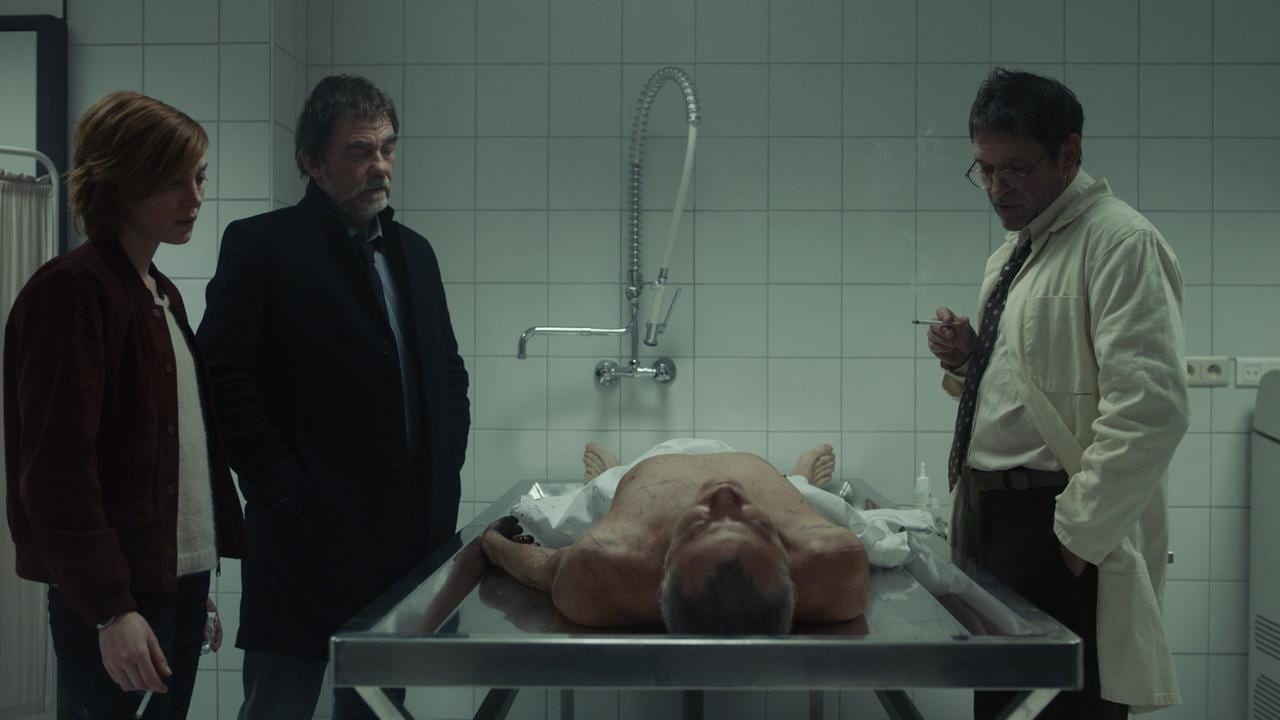 Passend dazu zeigt das Seriencamp am Samstag die letzte Folge, zu der im Anschluss auch Hauptdarstellerin Nora Waldstätten für Fragen und Antworten zur Verfügung steht. Ich bin gespannt auf die mysteriöse Neuauflage. Das Original mochte ich sehr.
Außerdem dürfte sich nicht nur Kira heute auf die vierte Staffel der Fantasy-Saga "Outlander" (19.15 Uhr, RTL Passion, S04E01) freuen. Die Zeitreisende Claire und ihr Ehemann versuchen sich in North Carolina im 18. Jahrhundert ein neues Leben aufzubauen, während eine Revolution naht.
Dienstag, 6.11.2018
Tags drauf kehrt der autistische Chirurg Dr. Murphy (Freddie Highmore) in "The Good Doctor" (Sky 1, S02) zurück ins Hospital, um diesmal mittellosen Patienten zu helfen.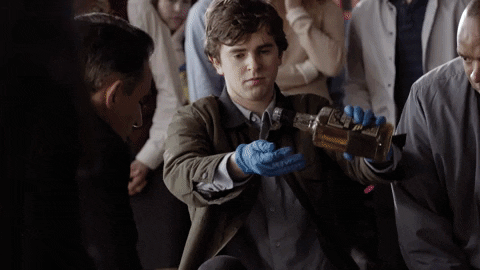 Mittwoch, 7.11.2018
Entspannter geht's am Mittwoch weiter. In "Houdini and Doyle" (20.15 Uhr, RTL Crime, S01E01) ermitteln der berühmte Illusionist, sowie Sherlock Holmes-Schöpfer Arthur Conan Doyle gemeinsam in übernatürlichen Fällen. Gleich in der ersten Folge bekommen es die beiden mit einem Jungen zu tun, der eine Frau ermordet, die ihn angeblich in einem vergangen Leben getötet hat.
Sieht nach einen bunten Mix aus Mord, Mystery und einer Portion Humor aus.
Donnerstag, 8.11.2018
Heute startet das Cybercrime-Drama "Hackerville" (21.50 Uhr, TNT Serie, S01E01). In der deutsch-rumänischen Mini-Serie wird, nach einem Hackerangriff auf deutsche Banken, eine Spezialistin für Internetkriminalität nach Rumänien entsandt, um die Drahtzieher aufzuspüren. Klar, dass auch hier nicht alles reibungslos abläuft.
Neben der spannenden Thematik, bekommt man auch mal einen Blick in das moderne Rumänien.
Freitag, 9.11.2018
Heute geht es dann endlich nach München zum Seriencamp. Wer nicht vor Ort sein kann, hat ab heute die Möglichkeit bequem von zuhause aus in die Berliner Clubszene einzutauchen. Mit "Beat" (Amazon Prime Video, S01) startet nämlich eine vielversprechende deutsche Serie um Sex, Drogen und Techno-Musik. Um an das organisierte Verbrechen heranzukommen, verbündet sich die Polizei mit dem draufgängerischen Club-Promoter Robert, auch genannt Beat.
Rasant Inszeniert und top besetzt – das wird ein Adrenalinrausch. Auf dem Seriencamp gibt's höchstens ein Craft-Beer. Cheers!
Samstag, 10.11.2018
Besonders freue ich mich schon auf die komplette Mini-Serie "Gunpowder", die es am Abend auf dem Camp zu sehen gibt. Das Historien-Drama schildert den Anschlag von Guy Fawkes auf das House of Lords Anfang des 17. Jahrhunderts. Die Widerstandsikone hat mir schon in "V für Vendetta" gut gefallen. In der Neuauflage soll es jetzt deutlich drastischer zugehen.
Sonntag, 11.11.2018
Heute geht es wieder gen Heimat. Nach dem Bingewatching-Marathon lasse ich die Woche mit etwas Literatur ausklingen. Wobei, vielleicht schau ich noch eine Folge …

Kommt gut durch die Woche!

-->