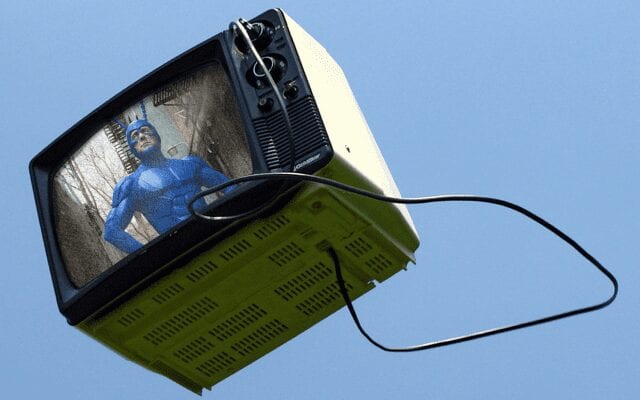 Eine neue Woche ohne Fasching und Valentinstag steht an. Man könnte auch eine normale Woche dazu sagen. Schauen wir uns mal an, was diese Woche programmtechnisch auf dem Plan steht.
Montag 19.02.2018
Trotz der sinkenden Qualität schaue ich mir The Big Bang Theory immer noch an.
Die neue Folge der elften Staffel kommt um 20:15 auf ProSieben, direkt gefolgt vom Spin-Off Young Sheldon. Danach geht es auch direkt weiter mit alten Folgen der Comedy.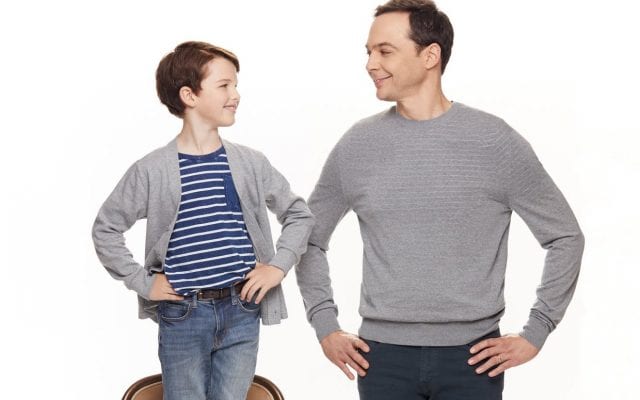 Wer es spannender braucht, sollte auf Sat1 wechseln. Die Crime-Serie Navy CIS: LA startet dort mit der neunten Staffel.
Dienstag 20.02.2018
Puh, heute wird es schwer etwas passendes für mich zu finden. Daher flüchte ich mich in die Serie Everything sucks, die Fabio vergangene Woche schon empfohlen hat.
Mittwoch 21.02.2018
Auf RTLCrime startet heute die zweite Staffel von Ash vs. Evil Dead. Außerdem geht es auf Sky weiter mit Mosaic. Wem das alles zu aufregend ist (mir!), dem empfehle ich entweder den Two and a Half Man Marathon auf TNT oder den Film "When we first met" auf Netflix.
Donnerstag 22.02.2018
Für Freunde der leichten Unterhaltung wie mir, habe ich heute New Girl auf Sixx rausgesucht. Die deutsche Erstaustrahlung von Staffel 6 ist im vollen Gange. Im Frühjahr (Mitte April) startet dann auch die letzte Staffel der Serie in den Staaten. Ich hoffe auf eine zeitnahe deutsche Übersetzung.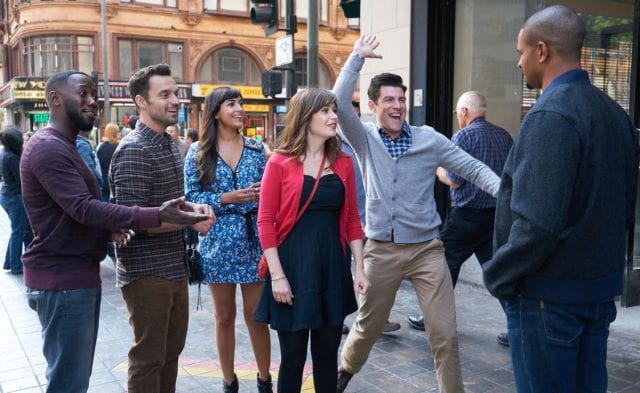 Freitag 23.02.2018
Pünktlich zum Wochenende schaltet Amazon Prime die zweite Hälfte der ersten Staffel von The Tick frei!
Ich persönlich fand die ersten beiden Folgen gut umgesetzt und freu mich, dass Amazon die Serie auch um eine zweite Staffel verlängern wird.
Außerdem ist die neue Serie Seven Seconds auf Netflix verfügbar. Die Crime-Serie behandelt das aktuelle Geschehen von (weißer) Polizei-Gewalt gegenüber der afro-amerikanischen Bevölkerung. Verantworlich für die Serie ist Veena Sud, die mich mit The Killing vollends überzeugen konnte.
Seven Seconds | Official Trailer [HD] | Netflix
Samstag/Sonntag 24/25.02.2018
Am Wochenende wird bei mir hauptsächlich gestreamt und abends stehen Filme auf dem Programm. Da die Kritiken für Black Panther durchweg positiv sind, wird es für mich auch Zeit diesen im Kino zu sehen. Am Sonntag werde ich dann abends den Film Eine nutzlose und dumme Geste auf Netflix schauen. In der Komödie geht es um die Gründung der Comedy-Truppe "National Lampoon" – die Hauptrolle wird von Will Forte übernommen.

A Futile and Stupid Gesture | Official Trailer [HD] | Netflix

-->