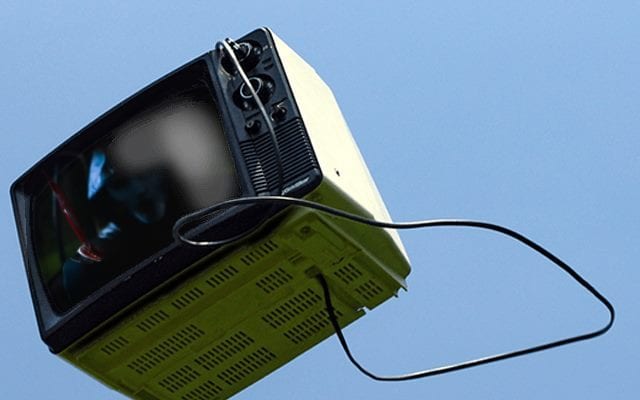 Wir starten in eine neue Woche, mittlerweile schon die 33. dieses Jahres. Wahnsinn! Und wie jede Woche geben wir euch einen Überblick über das TV-Programm. Was startet in den USA? Welche Serien sind bei uns in Deutschland abrufbar? Und welche können wir das erste Mal im Free-TV empfangen? Wir nehmen euch die Arbeit ab und geben euch Tipps für eure Serien-Wochengestaltung. Wenn euch also das Wetter wieder einmal einen Strich durch die Rechnung, den Grillabend, das Sommerkino oder das Feierabendbier im Freien macht, wisst ihr, wo euer einzig richtiger Platz ist: vor dem Lieblingsbildschirm mit der Lieblingsserie. Inspiration folgt.
In unserem Serienkalender findet ihr die wichtigsten Termine auch noch einmal im Überblick.
Montag, 15.08.2016
Netflix beschert uns zum Wochenstart mal wieder eine Serie zum Durchbingen. Ab heute steht beim Streaminganbieter die siebte Staffel Archer zum Abruf bereit. Kennt ihr nicht? Animationsserie wollt ihr nicht? Gebt der Serie mal 'ne Chance. Die Promo jedenfalls sieht echt vielversprechend aus!
Archer Season 7 Promo (HD) H. Jon Benjamin
Während sie vergangenen Freitag bereits in den USA ausgestrahlt wurde, sehen wir in Deutschland heute auf dem Pay-TV-Sender FOX die zehnte Folge Outcast und damit das Staffelfinale der Horrorserie.
Dienstag, 16.08.2016
Im Free-TV können wir dienstags weiterhin die zweite Staffel The Knick verfolgen. Ab 22.30 Uhr laufen die dritte und vierte Folge auf zdf_neo. In den USA steht heute das Staffelfinale von Scream auf dem Programm. MTV zeigt die mittlerweile zwölfte Episode der zweiten Staffel. Ob es eine dritte geben wird, steht aktuell noch nicht fest. Ich jedenfalls muss die zwei Staffeln auch erstmal aufholen. Shame on me. Wie gut, dass Kien euch hier mit seinen Reviews auf dem Laufenden hält!
Mittwoch, 17.08.2016
In den USA gibt es heute bereits Mr. Robot S02E07 zu sehen – in Deutschland müssen wir noch ein paar Stündchen warten. Am Donnerstag ist die neue Folge dann auch bei uns verfügbar, wie immer auf Amazon Prime.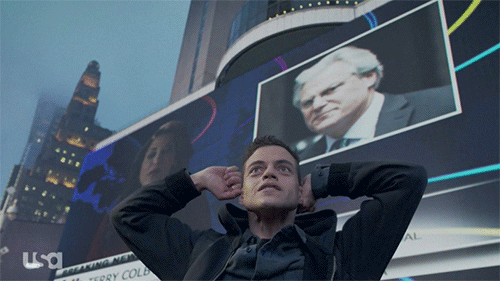 What else?
Keinen Nespresso.
Suits S06E06 USA
Mad Men S07E02 in einer Free-TV-Premiere auf zdf_neo
Silicon Valley S03E08 um 21.30 Uhr auf Sky Atlantic
Donnerstag, 18.08.16
Im Pay-TV können wir heute sehen, wie es mit Wayward Pines weitergeht. FOX strahlt um 21 Uhr S02E02 aus. SIXX hält den Start der dritten Staffel des The Vampire Diaries Ablegers The Originals bereit. Zum Auftakt gibt es dann auch gleich eine Doppelfolge.
Freitag, 19.08.2016
Das Wochenende naht und damit auch wieder eine kleine Serienflaute, zumindest was Serienneustarts und neue Episoden betrifft. In den USA läuft immerhin S02E08 der Sci-Fi-Serie Dark Matter auf – Überraschung! – SyFy.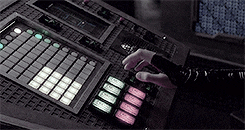 Samstag, 20.08.2016
Hoch die Hände, Wochenende! Aber sorry, im TV gibt's nichts …
Sonntag, 21.08.2016
Da ist die Pause schon wieder vorbei: Auf AMC geht es in den USA heute mit Fear the Walking Dead S02E08 weiter. Die Midseason-Pause wurde also erfolgreich überwunden. Und auch in Deutschland müssen wir nicht mehr lange warten. Am Montag nämlich zieht Amazon Prime nach und bringt auch uns in den Genuss (?) der neuen Episode.

Fear the Walking Dead - Season 2B | official Comic-Con 2016 trailer

Weitere Sonntagsbeschäftigungen:
Last Week Tonight S03E22 HBO
Ray Donovan S04E09 Showtime
The Last Ship S03E10 TNT
The Night Of S01E07 HBO

Was auch immer ihr binget, was auch immer ihr abschreibt, wovon auch immer ihr euch inspirieren lasst: Ich wünsch euch eine tolle Woche!

Eure Kira

-->