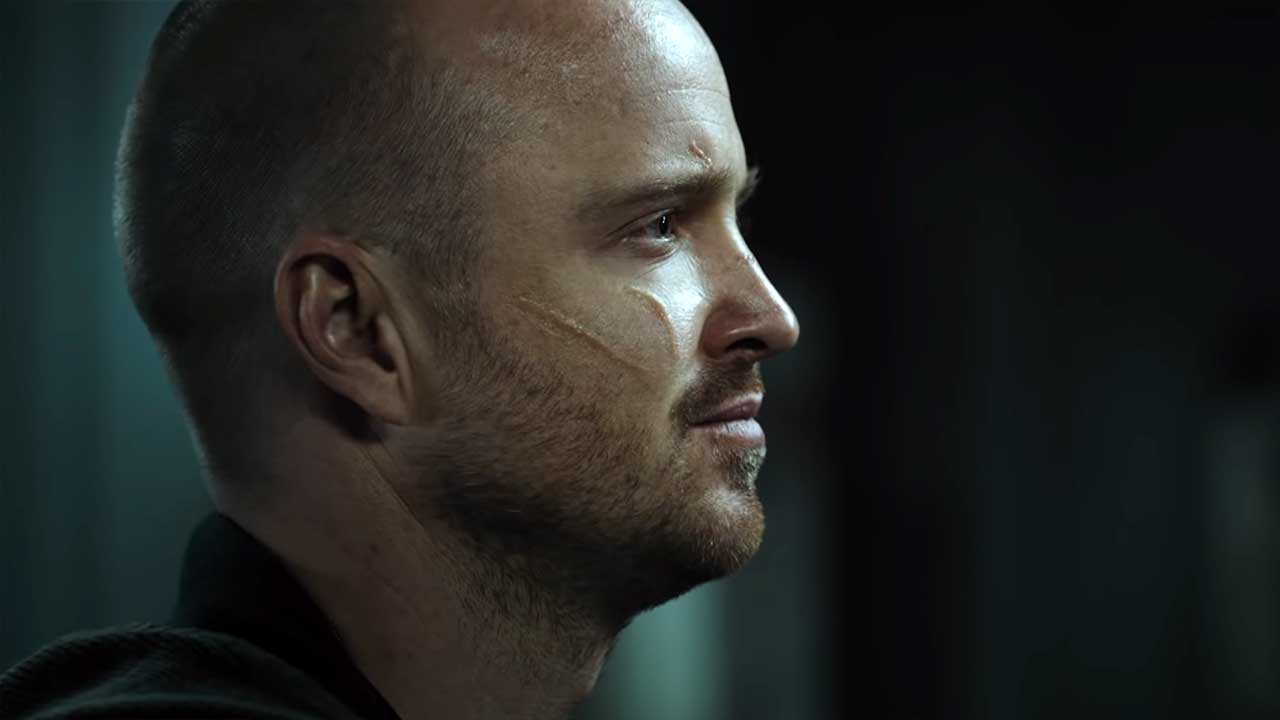 Entschuldigt bitte die zwei "Breaking Bad"-bezogenen Beiträge direkt hintereinander hier im Blog aber uff – jetzt geht es doch mehr Schlag auf Schlag denn gedacht, was diesen absoluten Hype-Titel anbelangt, der am 11. Oktober live gehen wird. Nach den ersten drei Teasern hat Netflix jetzt den ersten richtigen Trailer zum kommenden "Breaking Bad"-Film "El Camino" veröffentlicht. Endlich bekommen wir mal ein bisschen Gesamtkontext geschenkt, auch wenn die Aufnahmen eher eine Aneinanderreihung wortloser Bildeindrücke sind. Aber wir bekommen einige alte Bekannte zu sehen (hach!) und Jesse Bruce(!) Pinkman scheint von Alt-Lehrer Walter White ein bisschen was in kreativer Waffen-Herstellung gelernt zu haben, wenn ich das richtig deute…
"Picking up moments after the series finale of Breaking Bad ends, Aaron Paul is back as Jesse Pinkman in El Camino: A Breaking Bad Movie, directed by Vince Gilligan, on Netflix October 11."
Badger hat seine Mütze abgenommen! Findige Analysten meinen gesehen zu haben, dass Jesse in Walts altem Haus weilt (1:17) und allgemein gibt es recht viele kleine Dinge im Trailer zu finden. Hier noch ein Video vom Nerdist, das ein paar Einzelheiten des Trailers aufnimmt und erläutert, die man vielleicht auf dem schnellen ersten Blick übersehen haben könnte:
"Finally, Breaking Bad fans are going to find out what happened to Jesse Pinkman! The trailer for El Camino, the Breaking Bad sequel movie, has dropped, and it's rich with references and hints of what's to come. Kyle breaks down the bad (and the good) here on today's Nerdist News!"
Allgemein ist er erfreulich düster geraten und dürfte so recht nahtlos an die Geschehnisse im Serienfinale anknüpfen, wobei die Darsteller schon alle merklich gealtert und teils etwas voller im Gesicht geworden sind. Das wird denke ich verdammt emotional werden. Ich bin jedenfalls sowas von bereit für den Film! Okay, noch nicht ganz, muss einige der letzten "Breaking Bad"-Folgen nochmal schauen…
Auch sehenswert: Hier haben Hauptdarsteller Aaron Paul und Serienschöpfer Vince Gilligan ein paar Fragen zum Film beantwortet. Auch lesenswert: Unser fiktives Interview mit der Serienfigur des Walter White (nach seinem Tod!).