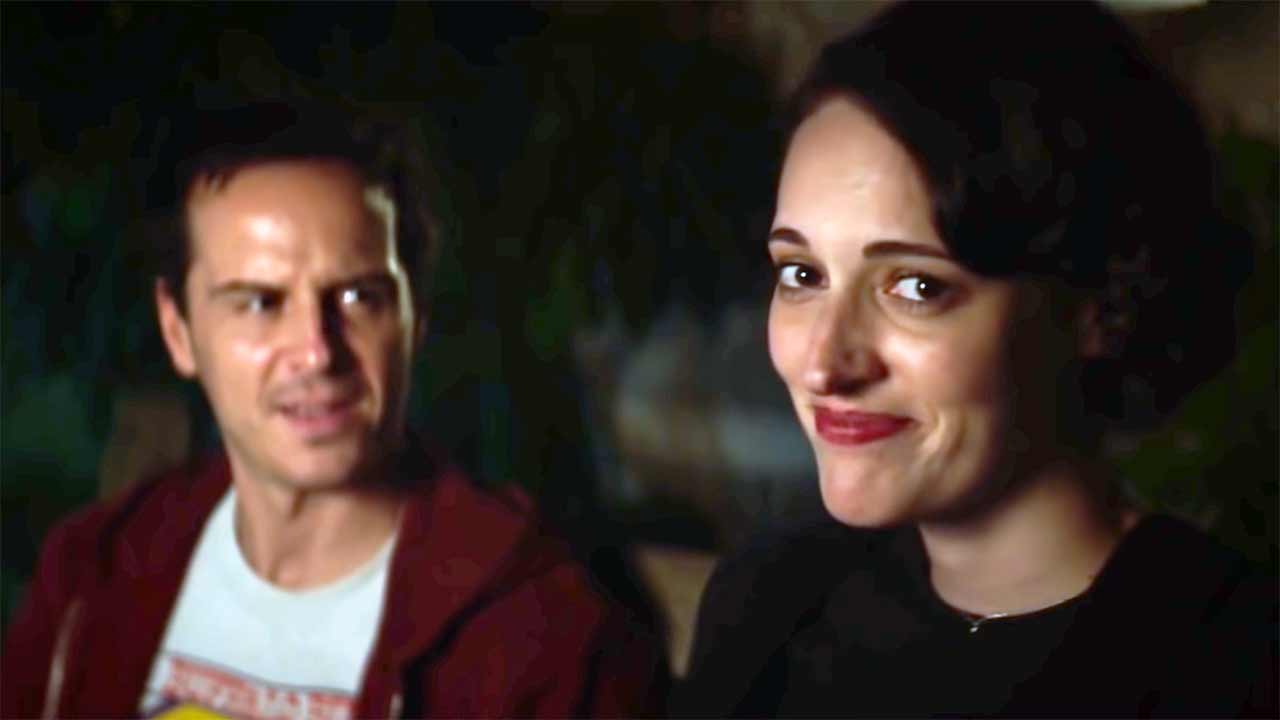 "Fleagbag" war super! Darauf können wir uns vermutlich alle einigen (auch wenn ich vor allem die zweite Staffel etwas zuuu überlobt empfinde, aber gut war es allemal). Jedenfalls scheint die komplette Fernseh-Welt darüber zu trauern, dass die Geschichte vorerst zuende erzählt ist. Nach den bisher ausgestrahlten zwei Staffeln war Schluss. Ein Grund, weshalb eine dritte Staffel nicht mehr wirklich viel Sinn ergeben würde, meint Insider festgemacht zu haben. Anhand einer entscheidenden Szene bzw. gerade mal zehn Minuten aus der Mitte von Staffel Zwei.
"Usually, the main character of the show in 'Fleabag' is able to speak to or look directly at the camera without other characters noticing. However, once Fleabag (played by Phoebe Waller-Bridge) gets close to the Hot Priest (Andrew Scott), all the normal rules of the show fall apart in a 10-minute sequence, revealing that these devices are even more powerful when they're taken away. There are three main devices that make this sequence different from the eight and half episodes that lead up to it: breaking the fourth wall, the editing, and the music. The Priest is able to see Fleabag breaking the fourth wall, which forces Fleabag to change her connection to the audience. Fleabag's new connection to the Priest also affects how the show is edited. While "Fleabag" is normally edited in a jarring fashion, as Fleabag deepens her connection to the Priest, the pace of the editing is slowed down and the editor uses traditional shot coverage. Additionally, the title card theme music that plays during this sequence is different from that of all of the preceding episodes — a romantic-sounding song instead of the Greek chorus. During this perfect sequence in Amazon Studio's "Fleabag," the filmmaking language reflects why her relationship with the audience has to end."
Ich würde übrigens persönlich nicht so weit gehen, dass diese Szene bzw. Entwicklung einer dritten Staffel "Fleabag" wirklich im Wege steht. Da ließe sich denke ich kreativ drum herum arbeiten. Letztlich ist es ja nur ein originelles Spiel mit dem Durchbruch der vierten Wand auf der inhaltlichen Ebene der Serie, um ein bisschen den Status Quo aufzubrechen. Das kann man durch den Wegfall des bemerkenden Charakters wieder aufheben, oder man spinnt es gar weiter, dass andere nicht nur mitbekommen, dass sie gedanklich "weg" ist, sondern ihre an uns Zuschauer gerichteten Worte sogar komplett mitbekommen. Oder zeigen, wie sie verstärkt versucht, nicht mehr mit uns zu reden. Da gäbe es etliche Möglichkeiten. Nicht umsonst hat Phoebe Waller-Bridge sich ja zumindest ein kleines Hintertürchen für eine spätere Lebensphase in Fleabags Leben offen gehalten. Also bitte weitermachen, okay?!