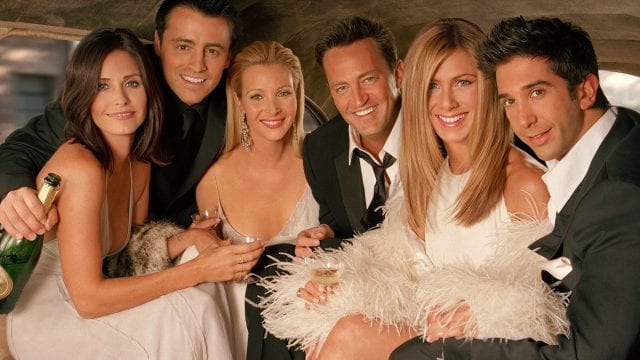 Fast 11 Jahre ist es nun her, seitdem die letzte Folge der wunderbaren Sitcom Friends ausgestrahlt wurde. Bei den meisten von uns liefen die kurzweiligen Episoden vermutlich kontinuierlich weiter über die Bildschirme, denn eine Folge Friends bewirkt in jeglicher Lebenssituation wahre Wunder. Ja, in der Tat ist diese Serie eine der wenigen, in der ich auch ganz alleine vorm Fernseher laut lache, weil ich nicht anders kann.
Und wie oft in den letzten 11 Jahren haben wir uns gewünscht, dass der wunderbare Cast mal wieder zusammenkommt und uns für einen Augenblick zurück in ihr Freundschaftsuniversum holt? Letztlich ist der Versuch einer Reunion immer wieder gescheitert, da es dann doch der oder die eine oder andere nicht geschafft hat – wohlbemerkt sind die 6 stets erfolgreiche Schauspieler mit prall gefüllten Terminkalendern. Da wäre es schon ein logistisches Wunderwerk, alle auf einmal in den gleichen Raum zu bekommen.
Und nun hat die NBC auf der Television Critics Association's Press Tour verkündet, dass sie das Unmögliche möglich machen werden: Alle 6 Darsteller, sprich Jennifer Aniston, Courteney Cox, Lisa Kudrow, Matt LeBlanc, Matthew Perry und David Schwimmer, werden für ein TV-Ereignis zusammenkommen: Als Tribut an den Comedy-Regisseur James Burrows, der vor Kurzem die 1000. Episode seiner Filmkarriere (aktuell für "Crowded") abdrehte, strahlt die NBC ein zweistündiges Special aus, in dem neben den Friends-Darstellern auch zahlreiche andere Stars, u.a. aus The Big Bang Theory, Cheers und Will & Grace, vertreten sein werden.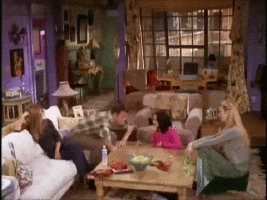 Auch wenn Burrows lediglich 15 der 236 Friends-Episoden inszeniert hat, wird der Auftritt der 6 wohl das sein, was die meisten Zuschauer zum Einschalten bewegt. Ich jedenfalls bin sehr gespannt! Das Special wird am Sonntag, den 21. Februar auf NBC ausgestrahlt.
via: Entertainment Weekly Bild: NBC
UPDATE 14.01.16
Zu früh gefreut? Nur wenige Stunden nach Bekanntgabe der Friends-Reunion gehört der Vorsatz, alle 6 Hauptdarsteller der Sitcom wieder zusammenzubringen, schon wieder der Vergangenheit an. Denn so wie es aussieht, wird Matthew Perry alias Chandler zu der Zeit der Show an seinem Londoner Theaterstück "The End of Longing" arbeiten. Man sei sich zwar sicher, dass er dennoch auf irgendeine Art und Weise (per Video o.ä.) an der Reunion teilnehmen wird, aber das kann ein live-Meeting natürlich nicht ersetzen. Ob es überhaupt bei den anderen Fünfen bleiben wird? Fraglich.
via: Entertainment Weekly
UPDATE 20.01.16
Matthew Perry wird am 21. Februar doch – irgendwie – bei der Reunion des Friends-Cast dabei sein. Allerdings nur per Video.

via: TVLine

-->