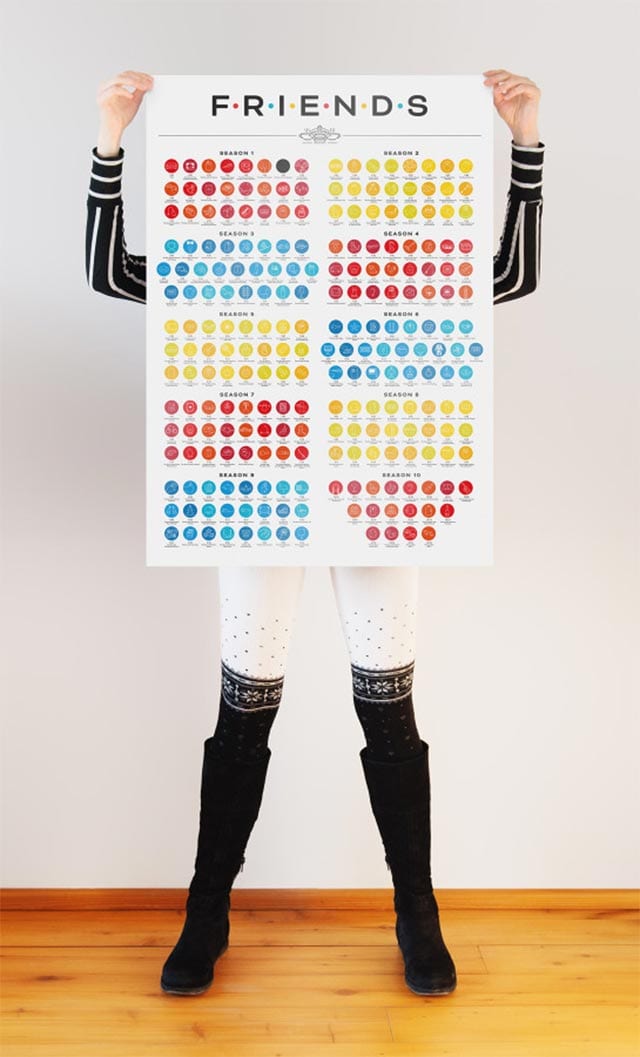 Eurydyka Kata und Rafał Szczawiński von re:design scheinen riesige Friends-Fans zu sein. Jedenfalls haben sie jeder der insgesamt 236 Folgen ein eigenes Icon designt, das die jeweilige Episode darstellen soll. Zusammen gefasst ergibt sich ein recht stylisches Poster, das die komplette Serie aufzeigt. Für Fans ein absolutes Muss!
"But Friends were with us when we were kids and they repeated every episode over and over and we still found them funny, and then we were no longer kids and still re-watched an episode here and there and still found them funny."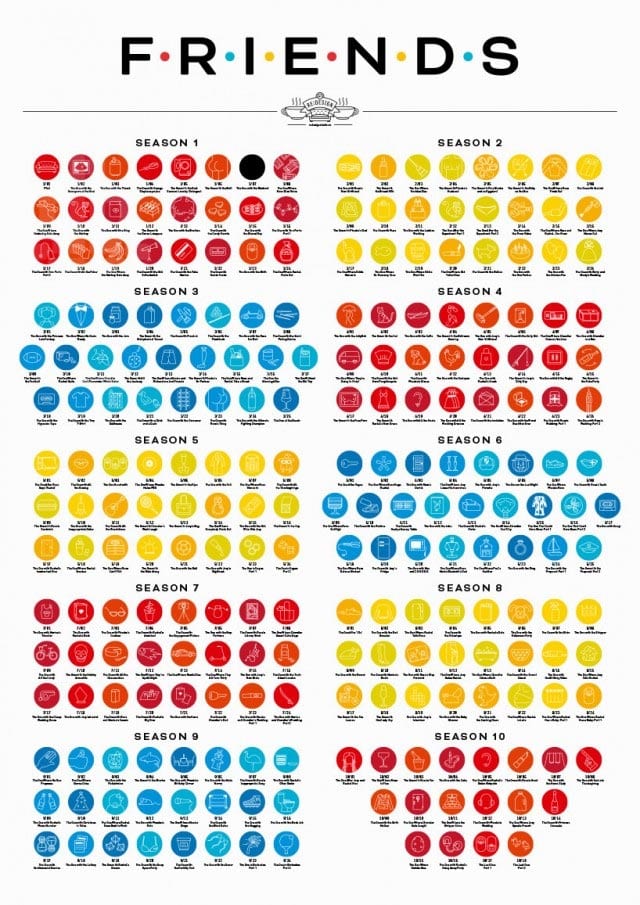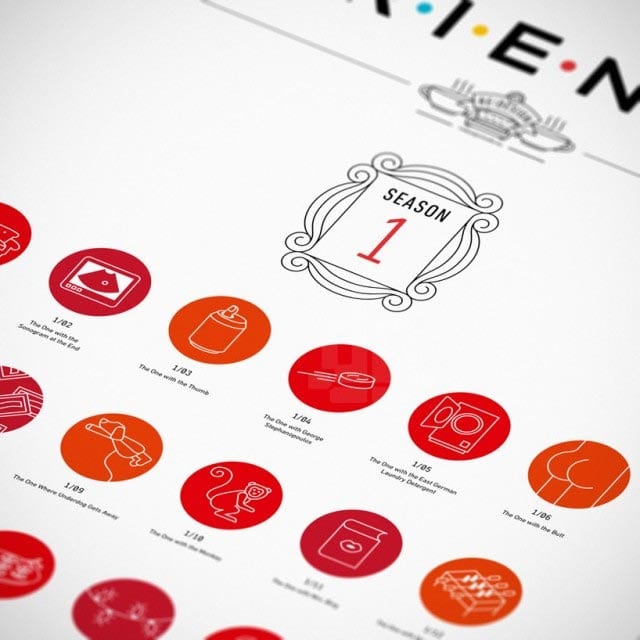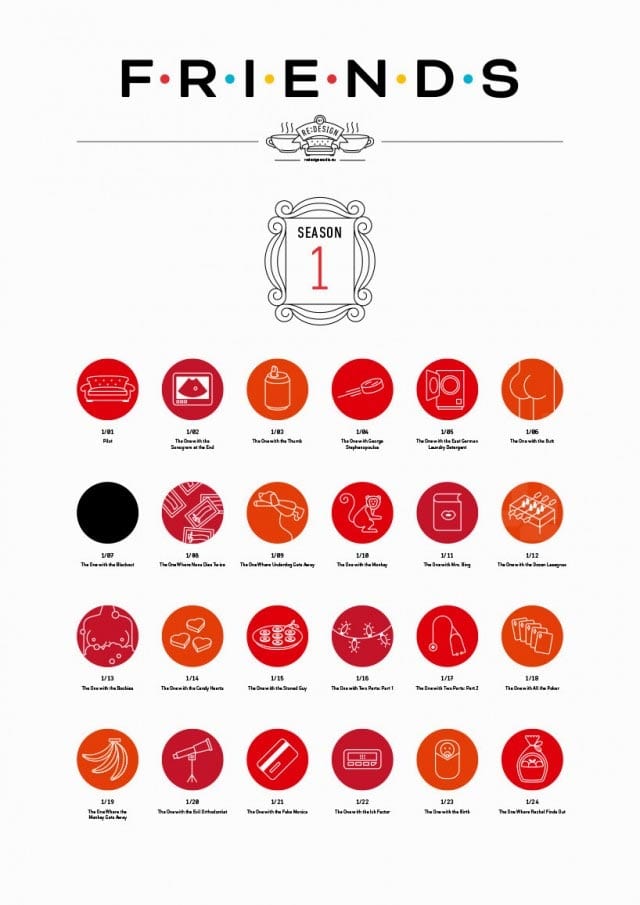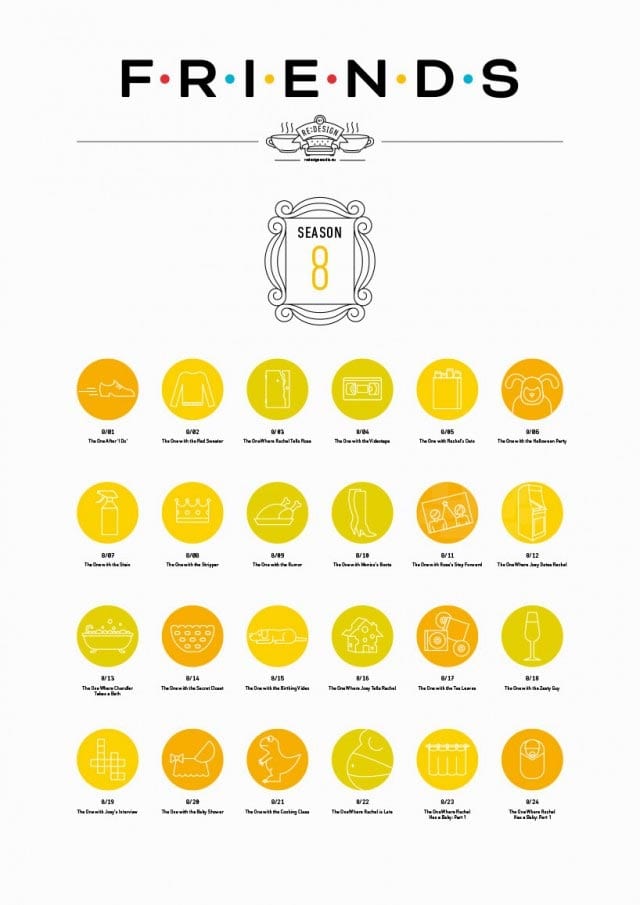 Alle Einzelblätter zu den jeweiligen Staffeln gibt es hier noch einmal genauer zu sehen.
via: fubiz