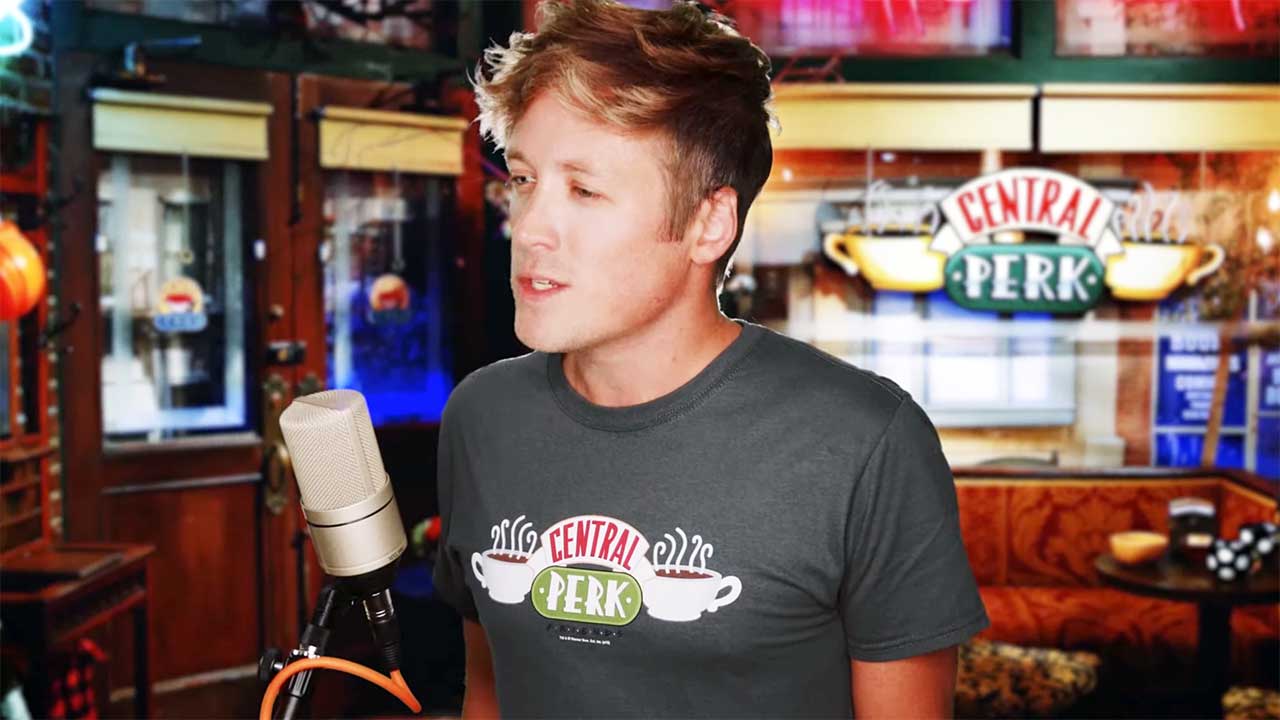 Die Allzeit-Klassiker-Serie "Friends" verlässt Netflix. Aber keine Angst, zumindest vorerst betrifft das nur die USA. Dort wird die Sitcom, die sich noch immer sehr großer Beliebtheit erfreut, nur noch bis zum Ende diesen Jahres zu sehen sein, ab Frühjahr 2020 wandert sie zum neuen Streaming-Dienst HBO Max. Der wird vorerst aber noch gar nicht in Deutschland verfügbar sein, man munkelt von Ende 2020 oder eher Anfang 2021, so dass wir zumindest noch rund ein Jahr länger in den Genuss von Ross, Rachel, Chandler, Phoebe, Joey und Co. gelangen dürften. Puh!
Chase Holfelder wohnt jedoch in den USA und muss sich mit dem baldigen Abschied der Serie umschlagen (sie ist ja nicht ganz weg, aber im stetig sich weiter versprengenden Angebotsmarkt halt nochmal schwerer zu erreichen). Um seine Trauer zu verarbeiten hat der YouTube-Musiker sich und uns eine melancholische Variante der eigentlich so fröhlichen Titelmelodie erstellt. "I'll Be There For You" von The Rembrandts in Moll. Schnüff.
"In light of the terrible news that Friends will soon be leaving Netflix, I decided to make a sad, minor-key version of the Friends theme song. I guess it's time to PIVOT to another streaming service."
Sicherheitshalber sollten wir also alle uns noch mindestens ein Mal komplett durch die Serie durchbingen und uns daran erfreuen, solange wir sie noch sicher haben. Und vor allem unser Blogarchiv zu "Friends" durchforsten nach allem, was mit der Serie zu tun hat. Also, nur zur emotionalen Sicherheit und so. Hier hätten wir zum Beispiel noch das "Friends"-Theme in neun unterschiedlichen musikalischen Varianten, falls ihr eure Stimmung wieder etwas heben wollt nach diesem intensiven Trauerspiel in diesem Beitrag hier. Und denkt immer daran: We'll be there for you!