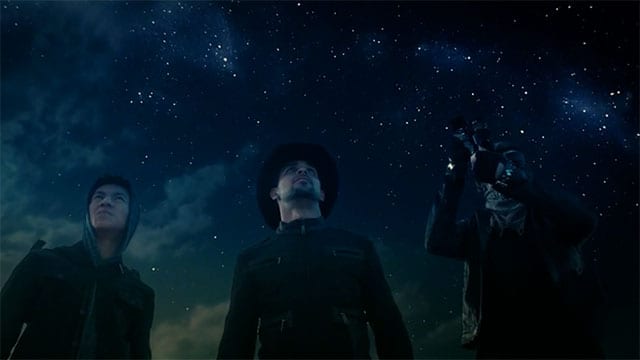 Man könnte meinen, diese Woche sei bereits das Finale der zweiten FDTD-Staffel. Aber nein, zwei Folgen folgen noch. Das Tempo darf gerne bis dahin beibehalten werden!
Nach visuell schickem aber kopflosen Einstieg stößt mal wieder ein Schlangen-Detail böse auf: Kopftuch und Sonnenbrille genügen als Sonnenschutz?! Nenene… Aber wen interessiert das auch, wichtig ist der eigentliche Showdown.
"So, what are we waiting for?!" – "Sundown, you idiot!" (Seth & Richie)
Es gibt sexy Schlange auf Eis, Taschenspieler-Tricks des vierarmigen Banditen (finde den eigentlich plumpen Effekt immer wieder schön) und sogar Gonzalez ist mit von der Partie – ach was, ALLE sind plötzlich am Start!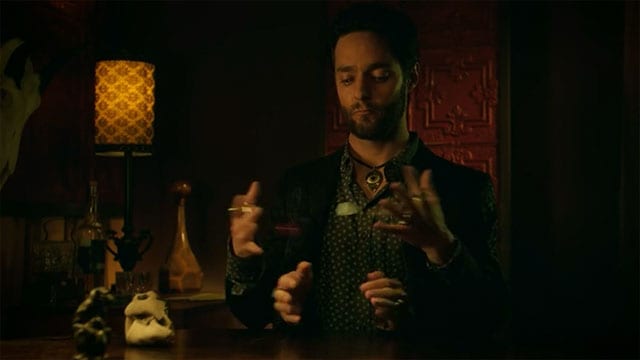 "I was gonna give a fuck but I'm all out of fucks to give." (Carlos)
Das ist ein bisschen wie ein Klassentreffen. Oder ein Jahrestreffen der "Twister-Beteiligten". Nur eben woanders – und in deutlich anderer Konstellation. Durch das "Labyrinth" schaffen es dann aber alle nach einleitendem Meckern erstaunlich problemlos und gerade Gonzalez kann scheinbar walten, wie er möchte. Anders Richie, der seinen Bedürfnissen unterliegt.
"It's simpel: I give you what you need and you give me what I want." (Carlos)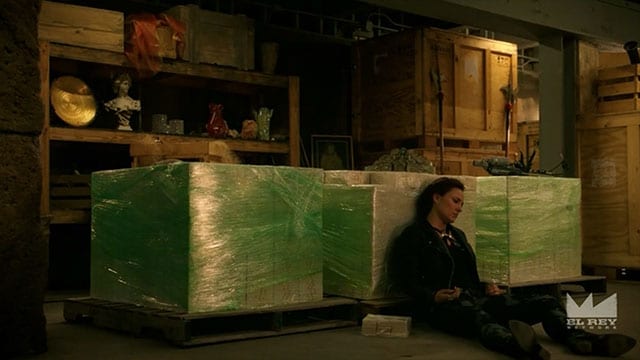 Interessant sind durchaus die vielschichtigen Manipulationsversuche. Malvado hat dann doch zumindest ein bisschen mehr drauf als man zunächst befürchtet hat, aber scheinbar flieht er lieber gen Senderzentrale nach El Rey. Die Wendung um Ratte Sonja kam nicht mehr wirklich überraschend. Hier hat die Serie es einfach verpatzt, sie glaubwürdiger einzuführen und mit mehr Emotionen zu laden. So konnte einem das Ableben ehrlich gesagt ziemlich egal sein. Wichtiger ist eh die Frage: Gibt es jetzt Richard I.?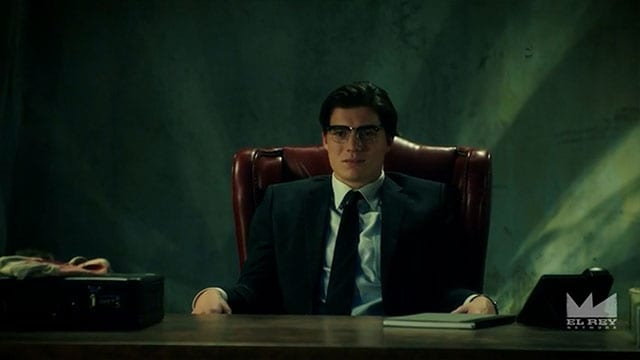 Ein bisschen hat es sich wie ein vorgezogenes Finale angefühlt. Alle an einem Platz, viel Schießerei, viel Blut, viel Action. Am Ende leider mal wieder mit einigen bescheuerten Drehungen und Wendungen und Ereignissen (Kate kann man als Charakter mittlerweile komplett vergessen), aber insgesamt kurzweilig und einigermaßen auf den Punkt. Spannend ist, wie die Konstellation zwischen sämtlichen Figuren und Gruppierungen sich nun ausspielen und verändern wird. Und dann wäre da ja noch dieses X…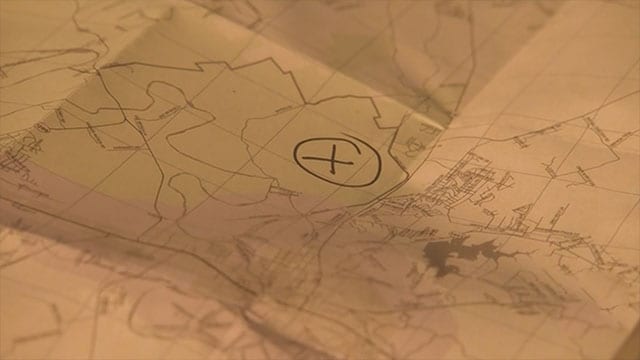 Bilder. El Rey

-->