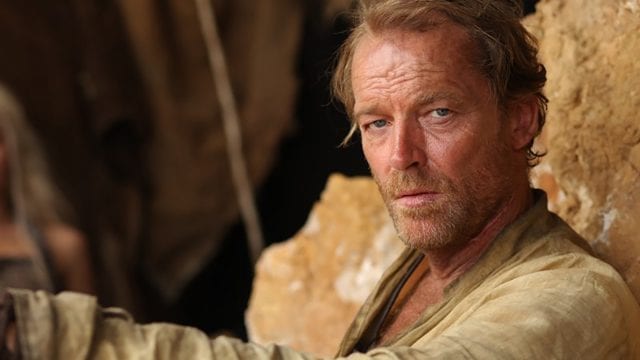 Zwei Staffeln "Game of Thrones" haben wir noch vor uns, Staffeln 7 mit 7 Folgen und Staffel 8 mit 6 Folgen, statt jeweils zehn Episoden, wie bisher. Dass das Zuschauervergnügen dadurch nicht weniger wird, da HBO einige Folgen vermutlich einfach länger machen wird, haben wir ja auch schonmal vermutet. Ser Jorah Mormont-Darsteller Iain Glen hat jetzt in einem Interview verraten, dass die Produktionszeit für die Staffeln trotzdem die gleiche sein wird wie immer, und dass wir noch 15 Stunden Game of Thrones vor uns haben, rein rechnerisch also zwei Stunden mehr als die regulären Folgen hergeben:
They are taking the length of time it takes to shoot ten episodes to shoot just seven this year and six next year. There are fifteen more hours left in Thrones as we understand it, but that may change, but that's as far as we know. I think the scale and size of the set pieces, the world that is being created it's just getting more and more extraordinary and they feel they need that time to shoot seven hours as opposed to ten.
Mitte Februar wird es mit den Dreharbeiten losgehen, und die Serie rutscht damit ausstrahlungstechnisch in den Sommer. Wir hatten ja schon berichtet, dass "The Leftovers" die Lücke füllen wird. Interessanter Nebeneffekt: Game of Thrones wird damit wohl aus der Emmy-Vergabe 2017 rausfallen, da die Folgen nicht in dem Zeitraum gesendet werden, in denen Folgen für die Emmys berücksichtigt werden. Das wäre natürlich ganz gut für andere Serien; ohnehin ist die Emmyvergabe aus unserer Sicht überarbeitungswürdig, da immer die gleichen Serien gewinnen.
via: Radiotimes