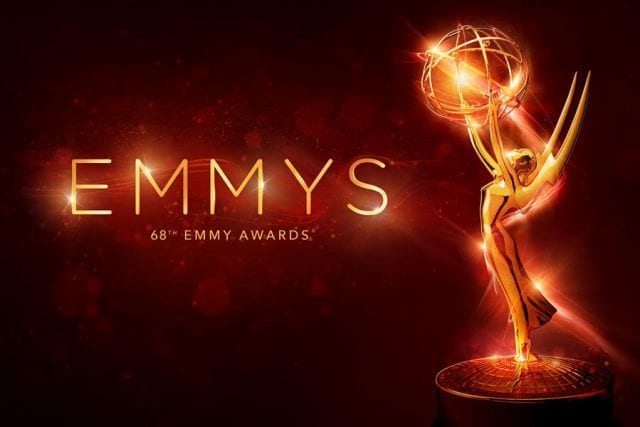 Die Emmy Nominierungen sind raus – und "House of Cards" geht gleich bei 13 Kategorien ins Rennen. Damit kommt die Serie zwar nicht an die 24 Nominierungen von "Game of Thrones" im vergangenen Jahr heran, aber dafür ist die Serie in den wichtigsten Kategorien nominiert. Game of Thrones schafft dieses Jahr übrigens 23 Nominierungen, darunter allerdings in vielen Nebenkategorien, aber auch mit vielen Darsteller-Nominierungen. Da Game of Thrones ja nicht den einen Hauptdarsteller hat, fallen die Nominierungen hier praktisch komplett in die Nebendarsteller-Kategorien – bekanntes Schicksal für die HBO-Serie. Bei den Sendern hat HBO übrigens mit 94 Nominierungen abgeräumt.
Bei den Dramaserien gehen die üblichen Verdächtigen ins Rennen – neben House of Cards sind das Game of Thrones, Homeland oder auch Better Call Saul. The Leftovers ist leider nicht dabei. Kevin Spacey und Bob Odenkirk sowie Robin Wright und Claire Danes sind zudem als beste Darsteller in der Sparte Drama nominiert.
Bei den Comedyserien sind zweimal HBO (Veep und Silicon Valley), zweimal ABC (black-ish und Modern Family), zweimal Netflix (Unbreakable Kimmy Schmidt und Master of None) sowie einmal Amazon mit Transparent vertreten. Eine erfreuliche Überraschung bei den Miniserien ist aus meiner Sicht die Nominierung von "The Night Manager". Erfreulich ist zudem, dass auf der Nominierungsliste in Sachen TV-Filme das Sherlock-Special und das Weihnachtsspecial von Netflix, "A Very Murray Christmas", stehen. Benedict Cumberbatch ist für seine Sherlock-Rolle ebenso nominiert wie Tom Hiddleston als Jonathan Pine in The Night Manager. Bei den Frauen dürfte Kirsten Dunst für ihre Rolle in "Fargo" die Favoritin auf den Emmy sein.
Die Musik-Nominierungen sind aus meiner Sicht eher enttäuschend. Bear McCreary mit Outlander fehlt zum Beispiel, oder auch Max Richter mit The Leftovers, Jeff Beal mit House of Cards (letztes Jahr noch Gewinner) oder Ramin Djawadi mit dem starken Game of Thrones-Soundtrack der aktuellen Staffel. Erfreulich ist hier wenigstens, dass der Main Title Song zu Jessica Jones nominiert worden ist – übrigens auch das Title Design, ebenfalls zurecht, wie ich finde.
Nachfolgend findet Ihr die Nominierungen in den wichtigsten Kategorien. Alle weiteren Kategorien findet Ihr hier. Am 18. September wird dann bekanntgegeben, wer die Preise auch mit nach Hause nehmen darf. In Deutschland wird TNT Serie nachts die Verleihung in den wichtigsten TV-Kategorien übetragen.
Outstanding Drama Series
Game of Thrones (HBO)
The Americans (FX)
House of Cards (Netflix)
Downton Abbey (PBS)
Better Call Saul (AMC)
Mr. Robot (USA)
Homeland (Showtime)
Outstanding Comedy Series
Veep (HBO)
Transparent (Amazon)
Silicon Valley (HBO)
Modern Family (ABC)
Master of None (Netflix)
Unbreakable Kimmy Schmidt (Netflix)
black-ish (ABC)
Outstanding Lead Actor in a Drama Series
Rami Malek, Mr. Robot (USA)
Kevin Spacey, House of Cards (Netflix)
Bob Odenkirk, Better Call Saul (AMC)
Liev Schreiber, Ray Donovan (Showtime)
Kyle Chandler, Bloodline (Netflix)
Matthew Rhys, The Americans (FX)
Outstanding Lead Actress in a Drama Series
Viola Davis, How to Get Away With Murder (ABC)
Robin Wright, House of Cards (Netflix)
Claire Danes, Homeland (Showtime)
Taraji P. Henson, Empire (Fox)
Keri Russell, The Americans (FX)
Tatiana Maslany, Orphan Black (BBC America)
Outstanding Lead Actor in a Comedy Series
Jeffrey Tambor, Transparent (Amazon)
Aziz Ansari, Master of None (Netflix)
Anthony Anderson, black-ish (ABC)
William H. Macy, Shameless (Showtime)
Will Forte, The Last Man on Earth (Fox)
Thomas Middleditch, Silicon Valley (HBO)
Outstanding Lead Actress in a Comedy Series
Julia Louis-Dreyfus, Veep (HBO)
Amy Schumer, Inside Amy Schumer (Comedy Central)
Ellie Kemper, Unbreakable Kimmy Schmidt (Netflix)
Tracee Ellis Ross, black-ish (ABC)
Laurie Metcalfe, Getting On (HBO)
Lily Tomlin, Grace and Frankie (Netflix)
Outstanding Limited Series
The People v. O.J. Simpson: American Crime Story (FX)
Fargo (FX)
American Crime (ABC)
Roots (History)
The Night Manager (AMC)
Outstanding Television Movie
All the Way (HBO)
Confirmation (HBO)
Sherlock: The Abominable Bride (PBS)
Luther (BBC One)
A Very Murray Christmas (Netflix)
Outstanding Lead Actor in a Limited Series or a Movie
Bryan Cranston, All the Way (HBO)
Benedict Cumberbatch, Sherlock: The Abominable Bride (PBS)
Courtney B. Vance, The People v. O.J. Simpson: American Crime Story (FX)
Cuba Gooding, Jr., The People v. O.J. Simpson: American Crime Story (FX)
Idris Elba, Luther (BBC America)
Tom Hiddleston, The Night Manager (AMC)
Outstanding Lead Actress in a Limited Series or a Movie
Sarah Paulson, The People v. O.J. Simpson: American Crime Story (FX)
Kirsten Dunst, Fargo (FX)
Kerry Washington, Confirmation (HBO)
Felicity Huffman, American Crime (ABC)
Audra McDonald, Lady Day at Emerson's Bar and Grill (HBO)
Lili Taylor, American Crime (ABC)
Outstanding Music Composition for a series
Chris Bacon, Bates Motel (A&E)
Duncan Thum, Chef's Table (Netflix)
Paul Leonard-Morgan, Limitless (CBS)
Sean P. Callery, Minority Report (FOX)
Mac Quayle, Mr. Robot (USA)
Abel Korzeniowski, Penny Dreadful (Showtime)
Outstanding Music Composition for a Limited Series, Movie or Special
James Newton Howard, All the way (HBO)
David Lawrence, Descendants (Disney Channel)
Jeff Russo, Fargo (FX)
Jeff Beal, Jesse Stone: Lost in paradise (Hallmark Channel)
Victor Reyes, The Night Manager (AMC)
Martin Phipps, War & Peace (Lifetime)
Outstanding Original Main Title Theme Music
Rachel Bloom / Adam Schlesinger – Crazy Ex-Girlfriend (CW)
Sean P. Callery, Marvel's Jessica Jones (Netflix)
Rodrigo Amarante, Narcos (Netflix)
Johnny Klimek / Tom Tykwer, Sense8 (Netflix)
Victor Reyes, The Night Manager (AMC)
Robert Duncan, The Whispers (ABC)
Outstanding Main Title Design
Marvel's Jessica Jones (Netflix)
Narcos (Netflix)
The Man in the High Castle (Amazon)
The Night Manager (AMC)
Vinyl (HBO)
Outstanding Supporting Actor in a Comedy Series
Tony Hale, Veep (HBO)
Matt Walsh, Veep (HBO)
Tituss Burgess, Unbreakable Kimmy Schmidt (Netflix)
Ty Burrell, Modern Family (ABC)
Andre Braugher, Brooklyn Nine-Nine (Fox)
Louis Anderson, Baskets (FX)
Keegan-Michael Key, Key and Peele (Comedy Central)
Outstanding Supporting Actress in a Comedy Series
Anna Chlumsky, Veep (HBO)
Allison Janney, Mom (CBS)
Niecy Nash, Getting On (HBO)
Kate McKinnon, Saturday Night Live (NBC)
Judith Light, Transparent (Amazon)
Gaby Hoffman, Transparent (Amazon)
Outstanding Guest Actor in a Comedy Series
Larry David, Saturday Night Live (NBC)
Bob Newhart, The Big Bang Theory (CBS)
Tracy Morgan, Saturday Night Live (NBC)
Bradley Whitford, Transparent (Amazon)
Martin Mull, Veep (HBO)
Peter MacNicol, Veep (HBO)
Outstanding Guest Actress in a Comedy Series
Tina Fey and Amy Poehler, Saturday Night Live (NBC)
Christine Baranski, The Big Bang Theory (CBS)
Melissa McCarthy, Saturday Night Live (NBC)
Amy Schumer, Saturday Night Live (NBC)
Laurie Metcalfe, The Big Bang Theory (CBS)
Melora Hardin, Transparent (Amazon)
Outstanding Supporting Actor in a Drama Series
Peter Dinklage, Game of Thrones (HBO)
Jonathan Banks, Better Call Saul (AMC)
Michael Kelly, House of Cards (Netflix)
Kit Harington, Game of Thrones (HBO)
Jon Voight, Ray Donovan (Showtime)
Ben Mendelsohn, Bloodline (Netflix)
Outstanding Supporting Actress in a Drama Series
Maggie Smith, Downton Abbey (PBS)
Joanne Froggatt, Downton Abbey (PBS)
Emilia Clarke, Game of Thrones (HBO)
Lena Headey, Game of Thrones (HBO)
Maisie Williams, Game of Thrones (HBO)
Maura Tierney, The Affair (Showtime)
Constance Zimmer, UnREAL (Lifetime)
Outstanding Guest Actor in a Drama Series
Michael J. Fox, The Good Wife (CBS)
Reg E. Cathey, House of Cards (Netflix)
Max von Sydow, Game of Thrones (HBO)
Paul Sparks, House of Cards (Netflix)
Mahershala Ali, House of Cards (Netflix)
Hank Azaria, Ray Donovan (Showtime)
Outstanding Guest Actress in a Drama Series
Margo Martindale, The Americans (FX)
Allison Janney, Masters of Sex (Showtime)
Laurie Metcalf, Horace and Pete (LouisCK.net)
Ellen Burstyn, House of Cards (Netflix)
Molly Parker, House of Cards (Netflix)
Carrie Preston, The Good Wife (CBS)
Outstanding Supporting Actor in a Limited Series or a Movie
Sterling K. Brown, The People v. O.J. Simpson: American Crime Story (FX)
Hugh Laurie, The Night Manager (AMC)
John Travolta, The People v. O.J. Simpson: American Crime Story (FX)
Jesse Plemons, Fargo (FX)
Bokeem Woodbine, Fargo (HBO)
David Schwimmer, The People v. O.J. Simpson: American Crime Story (FX)
Outstanding Supporting Actress in a Limited Series or a Movie
Jean Smart, Fargo (HBO)
Regina King, American Crime (ABC)
Melissa Leo, All the Way (HBO)
Olivia Colman, The Night Manager (AMC)
Sarah Paulson, American Horror Story: Hotel (FX)
Kathy Bates, American Horror Story: Hotel (FX)
Outstanding Variety Talk Series
Comedians in Cars Getting Coffee (Crackle)
The Tonight Show Starring Jimmy Fallon (NBC)
Last Week Tonight With John Oliver (HBO)
Jimmy Kimmel Live! (ABC)
The Late Late Show With James Corden (CBS)
Real Time With Bill Maher (HBO)
Outstanding Directing For A Drama Series
Downton Abbey • Episode 9 • Michael Engler
Game Of Thrones • Battle Of The Bastards • Miguel Sapochnik
Game Of Thrones • The Door • Jack Bender
Homeland • The Tradition Of Hospitality • Lesli Linka Glatter
The Knick • This Is All We Are • Steven Soderbergh
Ray Donovan • Exsuscito • David Hollander
Outstanding Directing For A Comedy Series
Master Of None • Parents • Aziz Ansari
Silicon Valley • Daily Active Users • Alec Berg
Silicon Valley • Founder Friendly • Mike Judge
Transparent • Man On The Land • Jill Soloway
Veep • Kissing Your Sister • Dave Mandel
Veep • Morning After • Chris Addison
Veep • Mother • Dale Stern
Outstanding Animated Program
Archer (FX Networks)
Bob's Burgers (FOX)
Phineas and Ferb (Disney XD)
The Simpsons (FOX)
South Park (Comedy Central)

-->