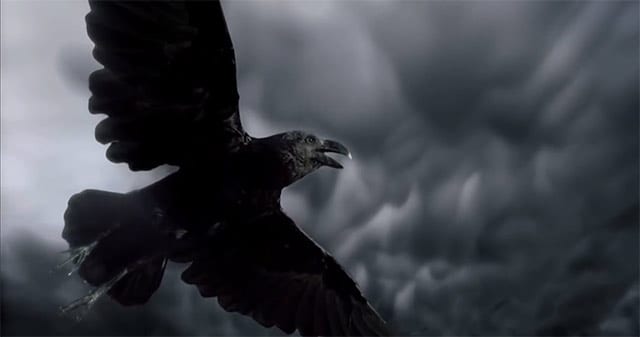 UPDATE: Das war unser kleiner Aprilscherz. Viele haben es erkannt, vielleicht ja der ein oder andere nicht. :)
Vor kurzem haben wir noch darüber berichtet, dass Game of Thrones-Erfinder George R. R. Martin mit dem Schreiben der neuen Bücher nicht hinterherkommt und die Serie bald die Romanreihe spoilern wird. Jetzt ist klar: Um die Lücke zwischen Romanen und Serie zu füllen und Martin Zeit zum Schreiben der letzten Romane einzuräumen, wird die TV-Sendung nach der 6. Staffel pausiert, scheinbar für mindestens ein Jahr. Dafür wird es 2017 einen Kinofilm aus Westeros geben. Einen ersten Teaser gibt es auch schon, den wir freundlicher Weise von den Kollegen von sky, die für den deutschen Vertrieb von GoT verantwortlich sind, zugespielt bekommen haben:
Game of Thrones - The Movie Teaser
Dass es einen Kinofilm zur beliebten HBO-Serie geben soll, ist schon länger in der Diskussion. Bereits vor einem Jahr sagte Martin gegenüber dem Magazin "Hollywood Reporter", dass er den Wechsel auf die große Leinwand für möglich halte. Damals ging der Serienerfinder noch davon aus, dass der Film an das Ende der Gesamt-Serie anschließen würde. Doch schon seinerzeit vermochte George R. R. Martin nicht zu sagen, ob es acht oder mehr Staffeln sein werden.
"It all depends on how long the main series runs. Do we run for seven years? Do we run for eight? Do we run for 10? The books get bigger and bigger (in scope). It might need a feature to tie things up, something with a feature budget, like $100 million for two hours. Those dragons get real big, you know."
Nachdem mittlerweile klar ist, dass die Serie schon in der bald startenden 5. Staffel überholen wird, ist man sich wohl in Sachen Kinofilm einig geworden: Showrunner David Benioff hatte schon klar gestellt, dass man sich mit Martin zusammengesetzt hätte, um über den Ausgang des GoT-Zyklus' zu sprechen. Jetzt soll der Film wohl als Übergangslösung dienen. Kein Wunder, Martin muss aktuell auch etliche Comic Con-Auftritte absagen und wird auch zunächst nicht weiter an Drehbüchern der Serie mitschreiben, weil er mit dem Schreiben des Bandes "Winds of Winter" beschäftigt ist. Es drängt also.
Noch ist jedoch nicht klar, in welchem zeitlichen Segment der Film anzusiedeln ist. Entweder wird es wohl ein Exkurs sein, der ausführlicher die Handlungsstränge bislang nicht genauer beschriebener Figuren zeigt (ähnlich wie bei den Telltale Games) oder aber es wird eine Art Prequel, in dem uns die sagenumwobenen Ereignisse vor dem Gang von Robert auf den Iron Throne zeigen.
via: variety