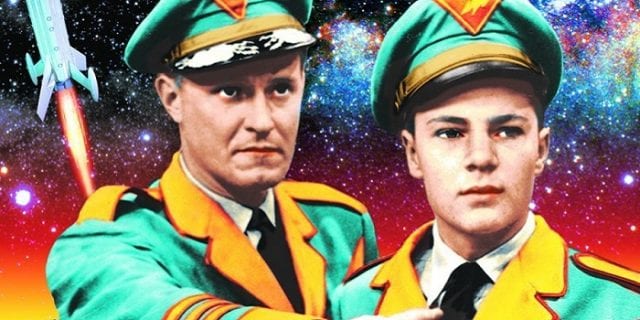 Der Game of Thrones-Erfinder George R. R. Martin entwickelt für den Sender HBO eine neue Serie: Captain Cosmos soll sie heißen und in der Anfangszeit des Fernsehens spielen. In der Serie soll es um einen Science-Fiction-Autor gehen, der 1949 die Aufgabe übertragen bekommt, Geschichten für das Fernsehen zu schreiben, an die sich bislang noch niemand herangetraut hat. Martin wird die Serie lediglich entwickeln und wohl nicht als Autor tätig werden. Die Geschichten soll Michael Cassutt schreiben, bekannt als Autor und Co-Executive Producer bei Z Nation und Partner Martins bei der Serie Outer Limits.
Angelehnt sein könnte Captain Cosmos an die Serie "Captain Video and His Video Rangers", die erste erfolgreiche Science-Fiction-Serie im TV, die 1949 erstmals ausgestrahlt wurde und dessen Schaffer Jack Vance für Martin laut dem Portal "20 Minuten" eine große Inspiration gewesen sei.
George R. R. Martin hätte wohl auch wenig Zeit, sich neben Game of Thrones um eine weitere Serie intensiv zu kümmern. Schon bei Game of Thrones hat er weder für die fünfte noch für die sechste Staffel ein Drehbuch verfasst. Selbst bei den Romanen komme der Serienerfinder kaum hinterher. Vor Game of Thrones hat Martin unter anderem Folgen für The Twilight Zone und Outer Limits geschrieben.
via: Screenrant