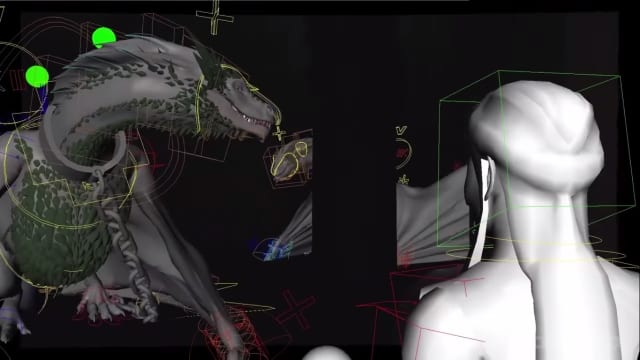 Gerade erst hat die Fantasy-Dramaserie Game of Thrones bei den Emmys ordentlich abgeräumt und mit 12 Gewinnen einen Rekord aufgestellt. Passend dazu gibt es jetzt ein paar Eindrücke der computeranimierten Entstehung der Drachen von Daenerys Targaryen aus Staffel 5 (analog zum Video vergangenes Jahr dazu). Und wieder einmal zeigt sich, dass das Visual Effects Team große Arbeit geleistet hat – aus dem nichts wurden Drachen und eine Welt mit ihren unermesslichen Landschaften, Burgen und Bauten erschaffen, die außerhalb des Computers nicht existiert. Ein hohes Lob muss daher auch den Schauspielern ausgesprochen werden, die anstatt mit echten Lebewesen und erstaunlichen Arenen vor allem mit Greenscreens interagieren mussten.
Das "Mastering the Dragons"-Video zeigt schrittweise, wie die Drachen zum Leben erweckt werden: von der Illustration bis hin zur realistischen Animation.
Zurzeit laufen die Dreharbeiten zur sechsten Staffel Game of Thrones, die voraussichtlich im Frühjahr 2016 auf HBO ausgestrahlt wird. Eine siebte Staffel und achte Staffel wurden ebenfalls bestätigt.
via: Entertainment Weekly