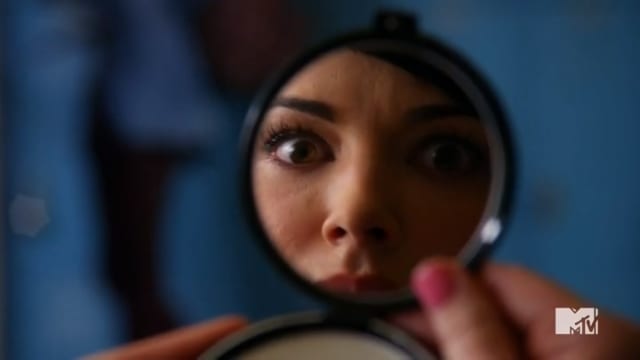 Nach einem kleinen Hoch letzte Woche, in der Jenna ausnahmsweise einmal (kurz) genießen durfte, wie es sich anfühlt, beliebt zu sein, landet sie heute wieder ganz unten. Die Jahrbücher sind raus und jeder schlägt gespannt die Seite der Rankings auf. Da gibt es sowas zu finden wie "Best Bulge" und "Bro-Mos-Forever". Und natürlich räumt Jenna richtig ab. In der schmeichelnden Kategorie "Most Depressing" hat sie das Rennen gemacht. Und ist außer sich, hat sich doch eher mit so etwas wie "Most Improved" oder "Biggest Transformation" gerechnet…ja, fast…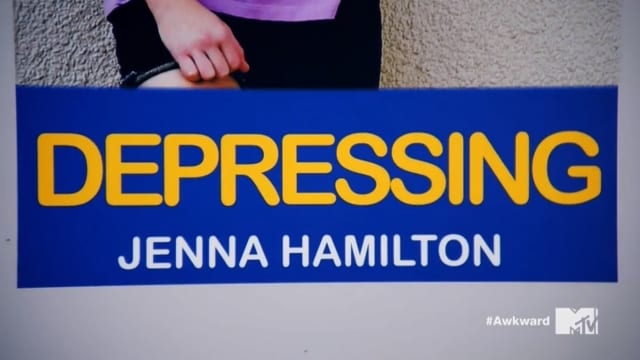 Schön ist es dann doch, wenn die eigene beste Freundin zahlreiche Gründe dafür aufzählt, warum Jenna es in diese Kategorie geschafft hat und warum das eigentlich auch ganz gut passt.
Well, there was that one semester when you ditched all your friends to hang out with Mary Jane and that douche Colin. Ohh and I guess the low class rank and the whole not-getting-into-SCU-thing…and you're kind of always in this constant state of analysis-paralysis on your face. (Tamara)
Dabei ist es doch sie, die sich nach einer dreiminütigen Unterhaltung mit einem netten Kerl gleich verlobt hat, seitdem auf Hochtouren eine Hochzeit plant, obwohl sie das Break-up-Datum bereits dick in ihrem Kalender markiert hat.
Aber besonders toll ist es, wenn zu allem Übel die eigene Mutter noch eins draufsetzt und mit unangebrachten Witzen über Jennas früheren Gerücht-Selbstmord auftaucht. Es steht nämlich das Mother-Daughter Senior Banquet bevor, bei dem alle Mütter der weiblichen Schülerinnen als ihre Töchter auftreten sollen (Mal ehrlich – hat jemand sowas schon mal irgendwo gesehen? Gehört? Kam bloß auf den Gedanken?). Und da fand Lacey es besonders witzig Jennas altes Suicide Girl-Image wieder aufleben zu lassen. Langsam glaubt Jenna wirklich, dass die Abstimmungen im Jahrbuch mehr Zukunftsvorhersage als Spaß sind und zweifelt an ihrer eigenen Einschätzung ihrer Person.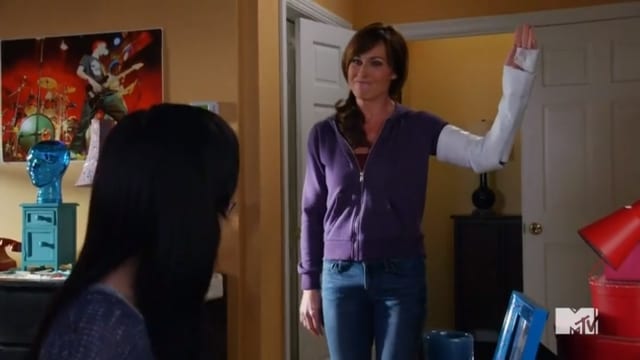 Doch der Auftritt beim Senior Banquet hilft ihr, sich davon zu lösen und wieder nach vorne (in eine andere, weniger deprimierende Zukunft) zu blicken. Vereint auf der Bühne machen sich Jenna und ihre Mutter gemeinsam über ihre Vergangenheit lustig und betonen, mit wie vielen coolen Kerlen sie schon was gehabt hat – um zu zeigen, dass sie nicht nur Versagerin ist. Auch mal ein schönes Mutter-Tochter-Ding. Oder auch einfach…awkward.

Im Hause Hamilton ist also alles wieder in Ordnung. Und Jennas und Mattys Status? Best Friends. Für den Moment.

-->