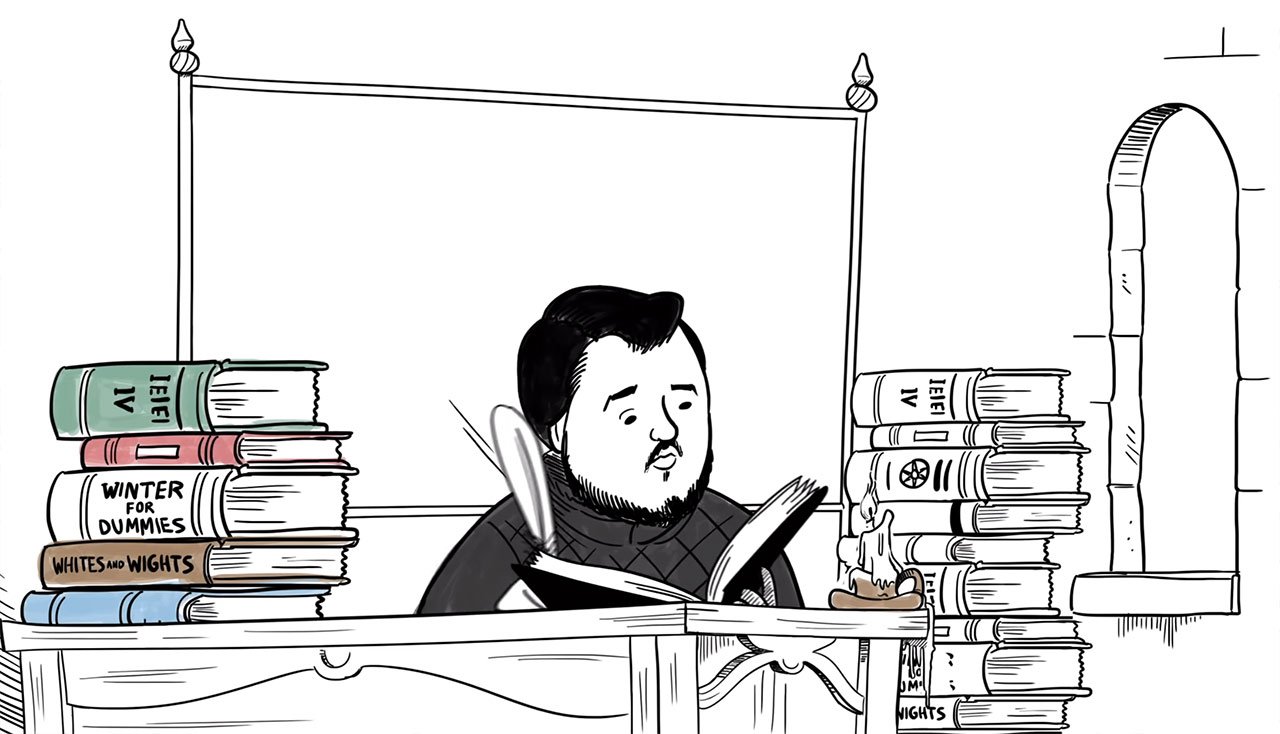 In rund zwei Wochen startet so eine neue Staffel einer recht vielversprechenden Serie, falls ihr das noch nicht mitbekommen haben solltet. Aber wie das nach sieben Staffeln und vor allem einer zweijährigen Pause so ist, weiß man nicht mehr ganz genau, was da im Detail so alles zuletzt passiert ist und wer in welcher Beziehung zu wem steht – vor allem bei einem derart umfassenden Cast mit komplexer Story, wie "Game of Thrones" für uns bereithält. Solltet ihr keine Zeit haben, alle bisherigen sieben Staffeln der HBO-Serie (oder zumindest die letzte) nochmal zu schauen, könnt ihr eure Erinnerung nochmal mit diesem auf angenehme drei Minuten heruntergekürzten Recap auffrischen. Natürlich kann man nicht die kompletten Handlungen in so kurze Zeit packen und das Video konzentriert sich eher auf die aktuelle Ausgangslage, aber das sollte reichen, um direkt in S08E01 einstarten zu können.
"Everything you need to know before the final season of Game of Thrones, in 3 minutes (unofficial recap)."
Wer intensiver an die Sache gehen möchte, kann sich nochmal Michaels Beitrag zu den unterschiedlichen Re-Watch-Varianten anschauen, wobei da zeitlich nur noch die letzten Hardcore-Versionen machbar sind. Weitere Vorbereitungs-Wege für die achte Staffel "Game of Thrones" wären der aktuelle Trailer zum Serienfinale sowie die Auflistung der Episoden-Längen. Und wer weiß, vielleicht erstellen wir euch noch einen "Was man zum Start wissen müsste…"-Sammelbeitrag.
Ich werde mir wie immer vornehmen, noch einmal die letzten ein bis drei Episoden der vorangegangenen Staffel anzuschauen und es dann doch irgendwie vergessen und einfach drauf los schauen. Für genau so einen Fall ist es ganz gut, sich zumindest diesen Dreiminüter nochmal gegeben zu haben. Und mittlerweile leben ja eh kaum noch Charaktere, denen Namen man erinnern müsste…
via: Marco, der so ein Recap überhaupt gar nicht nötig hat, weil er auch so noch alles erinnern kann.