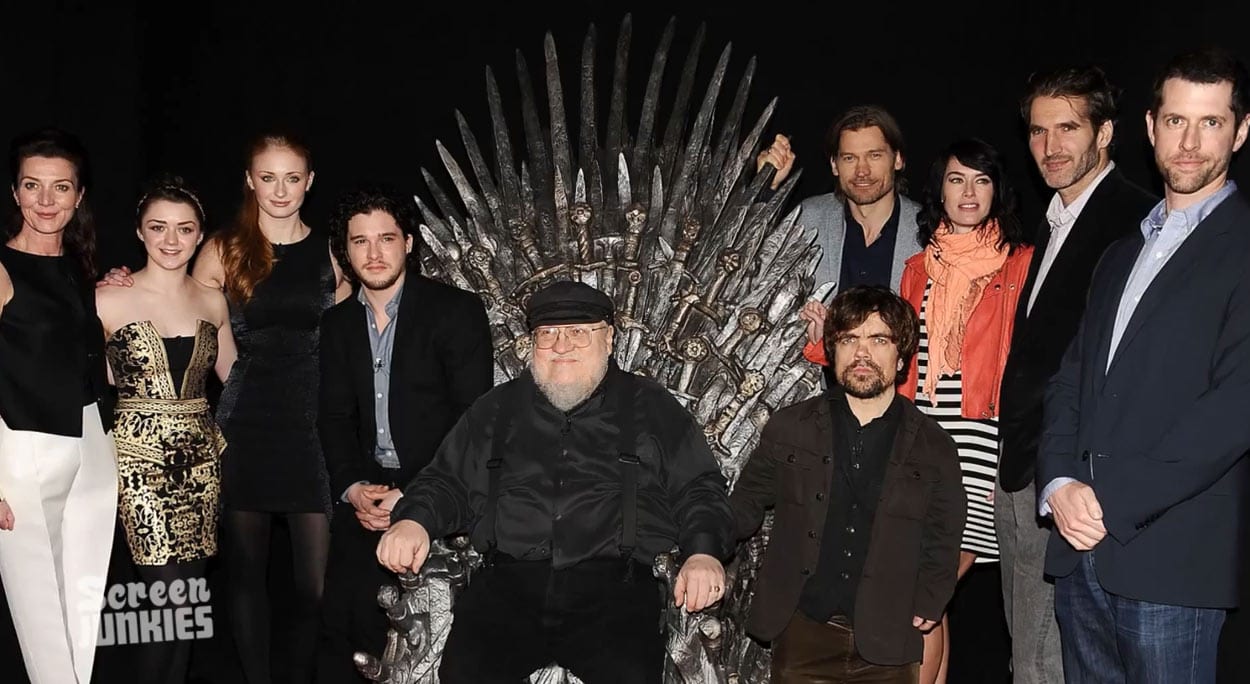 Oh man, was ist dieses Jahr nur los? Auf einmal fällt allen Leuten auf, dass die Schauspieler aus Game of Thrones auch vor der Serie andere Dinge getan haben – unglaublich!
Letztens hatten wir bereits Before they were on Game of Thrones hier, das auch teils schon alte Kamellen aufgewärmt hatte. Jetzt geben die Screen Junkies einen ordentlichen Rundumschlag bezüglich des Cast "In Real Life" mit Bildern (ähem, als ob euer Lieblings-Serienblog das nicht schon letztes Jahr gehabt hätte!) und Video-Ausschnitten aus vorherigen Auftritten in Film und Fernsehen.
"With so many great Game of Thrones characters, it's easy to forget they're also real people!"
ABER – das ist zum einen ganz nett geedited (sorry for Anglizism!), zum anderen eben ein guter Rundumschlag. Das ist mehr als die anderen Videos und Zusammenfassungen bisher so gemacht haben und zeigt uns auch einige neue Seiten der Schauspielstars. Film ab!
Game of Thrones Stars: In Real Life!
Mich würde ja ein Zusammenschnitt interessieren, was die alle danach/nebenbei gemacht haben/machen! Bspw. waren ja einige schon bei Suits am Start…
via: laughingsquid