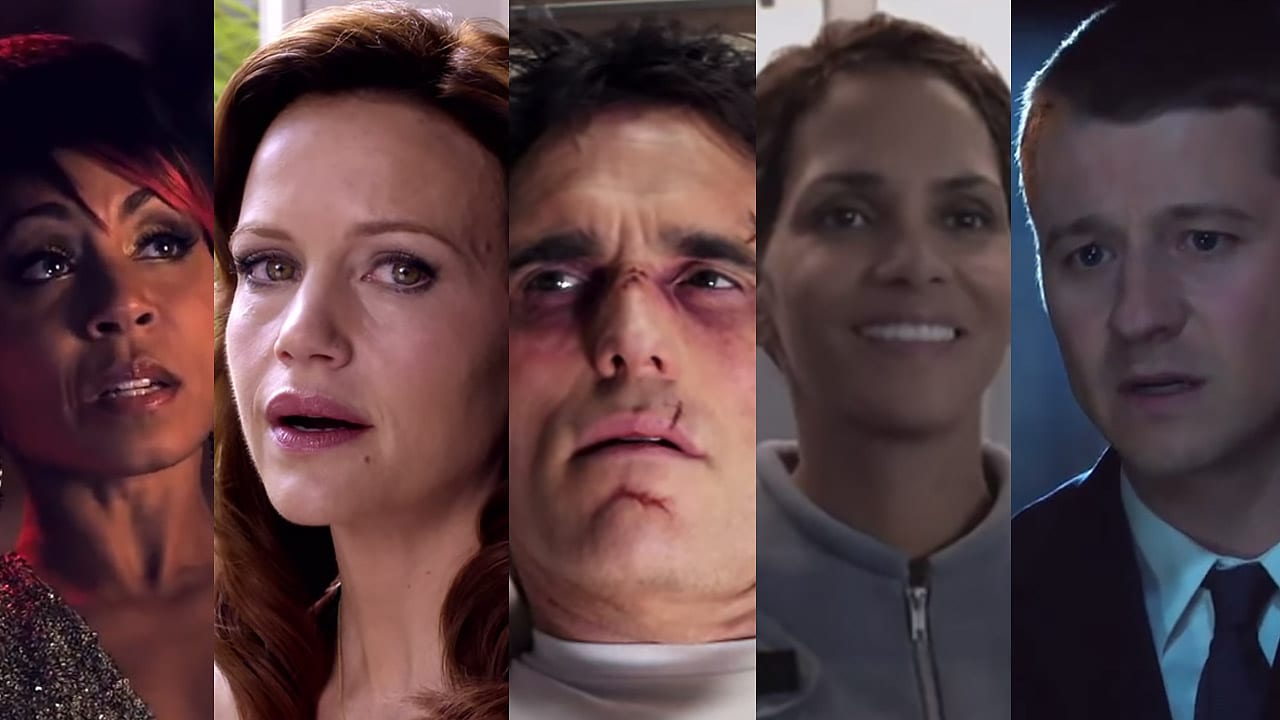 Teil zwei der großen Vorschau auf die neuen US Network Serien. Im ersten Teil habe ich mich den Drama Serien gewidmet, jetzt geht es um die große Kategorie Mystery, Fantasy und Science Fiction.
Die Liste ist jetzt etwas kürzer, dennoch gibt es meiner Meinung nach einige sehr interessante Kandidaten unter den folgenden Serien, die uns sicherlich viel Freude bereiten werden.
Zu den anderen Vorschau-Listen geht es hier:
Die Neustarts der Fernsehsaison 2014 / 2015: Mystery, Fantasy & Sci-Fi
Die folgenden Serien sind grob nach dem subjektiven Ersteindruck geordnet, die tatsächliche Qualität werden wir selbstverständlich erst nach den ersten Folgen beurteilen können.
Starten wir erneut mit den potenziellen miesen bis durchschnittlichen Serien:
Hieroglyph (FOX)
Fox hat hier True Blood, The Mummy, Game of Thrones und Assassins Creed (das Videospiel) in einen Mixer gesteckt und den Turbo eingeschaltet. Irgendwie kommt mir das zu gewollt rüber und offenbar ist FOX selbst etwas kritisch gegenüber Hieroglyph, weswegen jetzt schon fest steht, dass Hieroglyph erst in der Mid Season (2015) starten wird.
Gotham (FOX)
Official Extended Trailer | GOTHAM
Darf ich hierzu überhaupt etwas Schlechtes sagen? Ich finde es ist etwas zu viel Batman in letzter Zeit, allein diese bescheuerte Idee Superman gegen Batman zu verfilmen, aber ich schweife  ab. In der Gotham Cast finden wir unter anderem Ben McKenzie (OC California) und Jada Pinkett Smith (Matrix Relaoded, Colleteral). In der Serie sehen wir neben diesen erwachsenen Schauspielern auch diverse Kinder, beispielsweise den jungen Bruce Wayne und die bekannten Verbrecher aus dem Batman Universium, jedoch alle noch als Kinder oder Jugendliche. Genau das kann  ich nicht verstehen, warum muss diese Serie die bekannten Bösewichte wie den Riddler oder Poison Ivy als Kinder darstellen? Das bedeutet ja, dass diese ohnehin nicht sterben oder endgültig besiegt werden können, da wir sonst ein Kontinuitats-Problem bekommen. Deswegen tut es mir leid, ich bleibe skeptisch.
Heroes reborn (NBC)
Handelt es sich mit Heroes Reborn überhaupt um einen Kandidaten für diese Liste? Letztendlich ist es  keine wirklich neue Serie, auch wir keinen der bekannten Heroes sehen werden.  Weiterhin gibt es noch keinen Trailer und, und, und (…). Dennoch denke ich, dass wir uns hier auf etwas Solides für die Mid-Season 2015 freuen dürfen, deswegen gibt es eine Runde Vorschusslorbeeren für den Announcement Teaser.
Constantine
Erneut ein Comic der es ins Fernsehen schafft. Constantine kennt man unter anderem aus der 2005er Verfilmung  mit Keanu Reeves. Die Effekte der Serie sehen in jedem Fall bombastisch aus, auch wenn die Cast auf den ersten Blick noch ganz überzeugen kann. Wenn die Serie es schafft Constantine als zwiegespaltenen Charakter richtig in Szene zu setzen, wird es sicherlich eine der besseren Neustarts.
Auf der nächsten Seite geht es weiter mit den potenziellen Stars im Mystery, Fantasy und Sci-Fi Universum.
Dieser Beitrag hat mehrere Seiten: